Solar technology is not standing still and for a long time for alternative energy over not only homes and cars, but also ships. It's like a private coastal cruisers and high-tech research vessels.
To date, however, most of the ships rely on fossil fuels, which destroys the environment. Fortunately, alternative energy is actively developed in the Maritime world. It's been a few years since, as the world's largest at the time, sun ship has completed its voyage around the world around the world, and now awaits the construction of a number of new concepts.
Giant multimillion-dollar luxury yachts promise a stellar adventure due to the silent engines powered by solar panels, and the unique vertical sea vessel will ever be a scientific basis for deep marine research.
Scientific Turanor PlanetSolar trimaran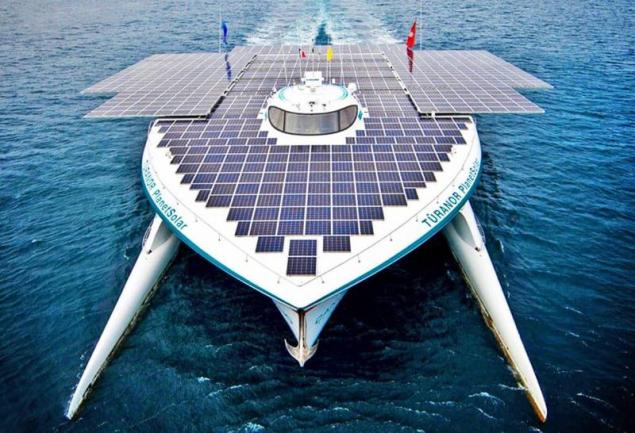 In 2012, the world's largest solar boat for 18 months has made a trip around the world. There is a cost amounted to $ 26 million. The 30-metre vessel can accommodate up to 50 people. Work is the ship was fully secured by 809 solar panels that covered its surface, and it is 537 square metres.  
Marine research vessel SeaOrbiter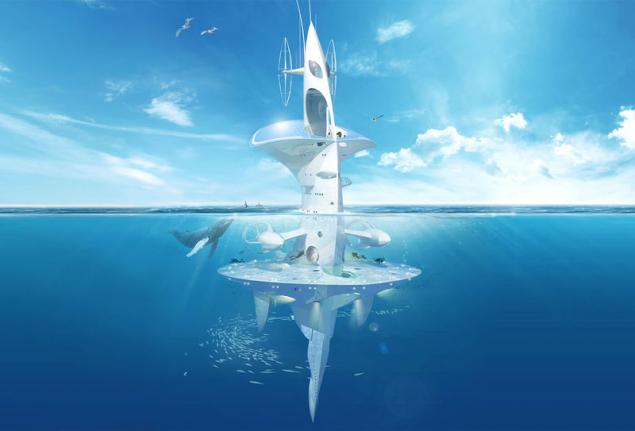 French architect Jacques Rougerie has developed the SeaOrbiter, a futuristic vertically oriented vessel, which may also serve as an underwater station for long-term research and monitoring. SeaOrbiter has more levels of underwater cabins and a wide "skirt", which is the place to stay for divers. Two years after a successful crowdfunding campaign managed to raise $ 388 million, but the ship has still not started to build. A key design element — Eye of SeaOrbiter — were completed in may 2015. However, you have to collect dozens of items that will probably cost tens of millions of dollars.  
Autonomous vehicle Solar Voyager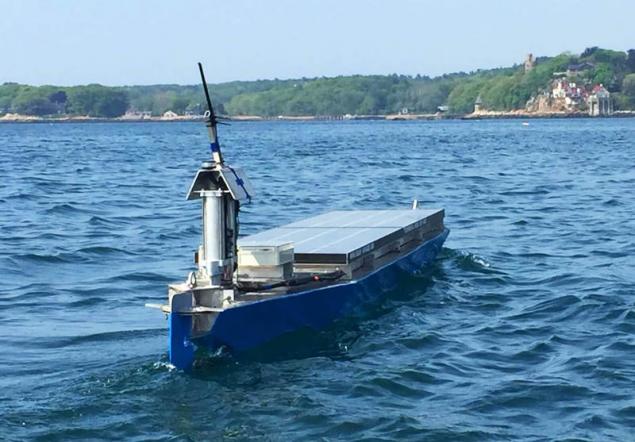 Solar Voyager is a small ship, designed and built by Isaac penny and Christopher Sam sung. Solar Voyager is a monohull boat with a roof covered with solar panels. Autonomous ship currently floats in the Atlantic ocean. Penny and Sam Sleep monitor the progress of the boat through remote updates that every 15 minutes and pass via the on-Board satellite communication line on Board.  
Sun superyacht Duffy London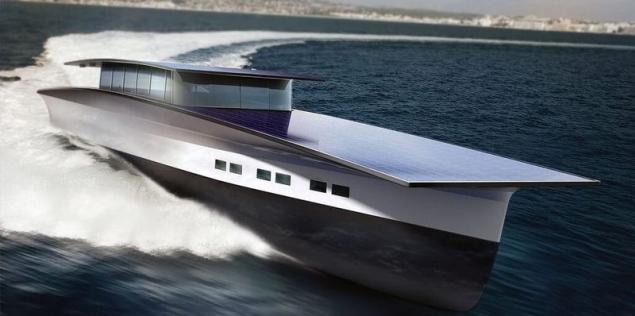 Luxurious concept yacht Solaris cost $ 33 million on the way. The ship generates its own clean energy from many renewable sources. The boat has a huge solar array on the roof and several wind turbines.
Electricity generated on the ship by sun and wind, also powers the electrolysis system that splits water molecules, creating hydrogen fuel.
In the lower cabin has five bedrooms for 10 guests, plus additional space for the placement of yacht crew. It is expected that the yacht will be built by 2020.  
Cruise ship Soel Yachts SoelCat 12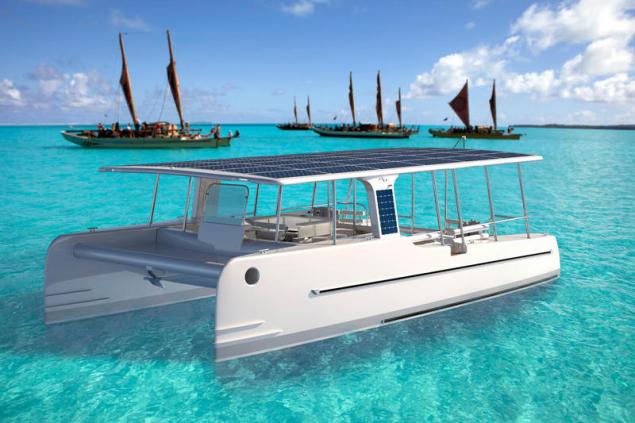 Dutch designers Soel Yachts created the concept SoelCat 12, 12-metre catamaran constructed of lightweight and durable materials and powered by electricity generated from 809 solar panels.
The ship can silently penetrate waves at work from the sun, it is also equipped with two engines 30 kW-powered battery to increase the speed if necessary. SoelCat 12 was built as a tour boat, use special materials, resistant to sea water.  
Solar Sailer Helios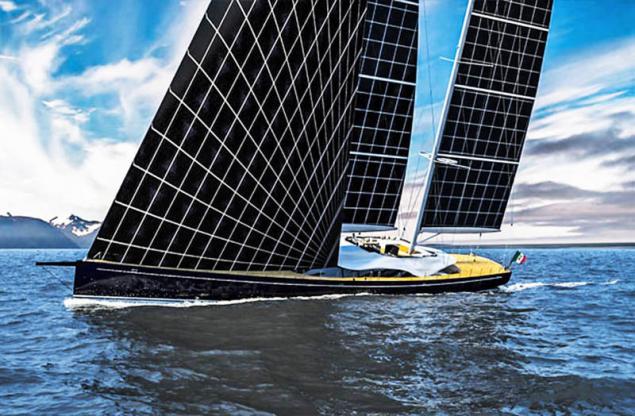 Another extraordinary concept, a yacht Helios. It has more in common with a sailing boat than a cruiser. But it is equipped with solar panels.
Instead of having to use the sails from canvas, Helios will be equipped with a flexible sail made of silicon. In total, 2500 solar panels capable of producing 355 kWh of clean energy. Italian designers Marco Ferrari and Alberto Franchi imagine a boat like the 55-metre vessel, capable of carrying eight crew members and 10 guests. On Board will also be an infinity pool and a cinema. published  
P. S. And remember, only by changing their consumption — together we change the world! ©
Source: solarpanels.com.ua/news/top-6-samykh-krutykh-v-mire-solnechnykh-korablya/