Hyundai has revealed at the Geneva motor show a prototype of the FE Fuel Cell hydrogen-powered new generation. According to the developers, this car is another milestone on the way companies to power with zero emissions. The car has a minimalist design.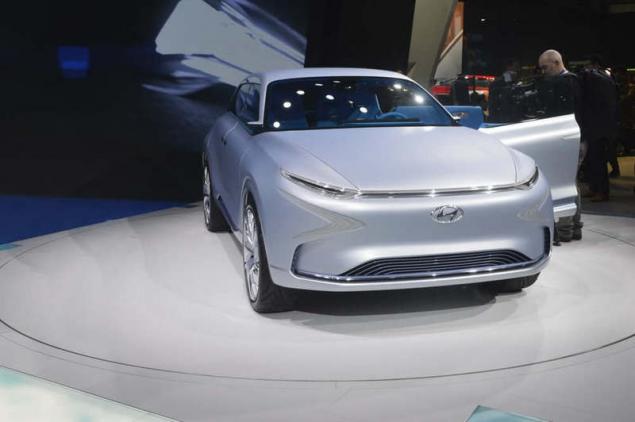 Hyundai was the first manufacturer worldwide to put on the market a car with hydrogen fuel cells, and is one of the founders of the Hydrogen Council, designed to promote hydrogen as an alternative to traditional gasoline and diesel fuel. Hyundai ix35 Fuel Cell, also known as the Tucson Fuel Cell, entered the market in 2013, is now available in 17 countries. Hyundai promises to start production of 14 different ECO-cars by 2020, and presented a prototype hydrogen fuel cell may be one of them.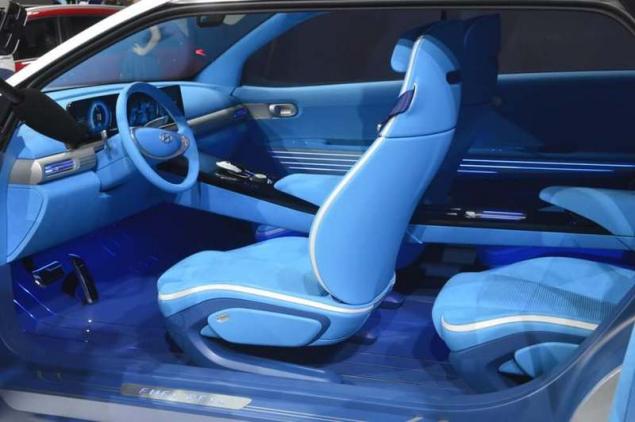 "FE Fuel Cell is an important element of our concept of consumption of the future on which traffic needs to be clean and efficient," said Vice-President Woong Chul Yang.
Under the hood is installed FE Fuel Cell hydrogen engine of the fourth generation, which is 20 percent lighter and 10 percent more efficient than the engine of the ix35 Fuel Cell. Also the prototype is equipped with the innovative system of air humidification, which uses net emissions of water from the fuel cell to humidify the air in the cabin. The prototype is able to travel 800 kilometers on one tank filling, allowing you to use your car, even where poorly developed infrastructure.
Hyundai announced that serial production of the FE Fuel Cell could begin as early as 2018.  
P. S. And remember, only by changing their consumption — together we change the world! ©
Source: newatlas.com/hyundai-fe-fuel-cell-concept-geneva/48293/