This tiny girl lives in the United States, in Illinois.
Her height of 69 cm, and it is listed in the Guinness Book of Records.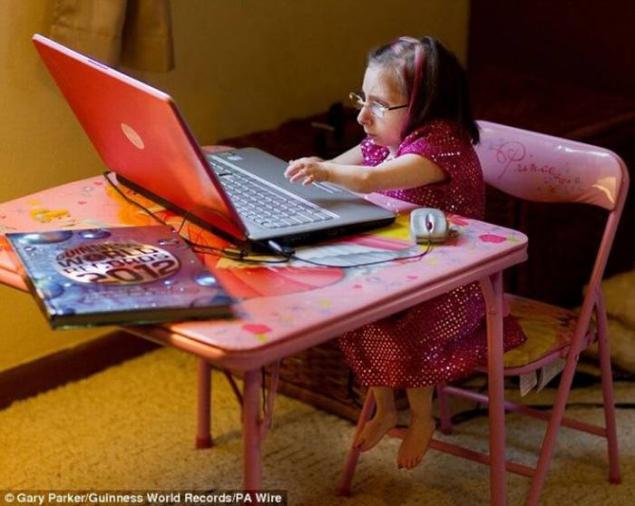 Together with his brother, they constitute the dwarf couple of relatives in the world. Their name is Bridgette and Brad Jordan, a girl 22 years old, the young man, whose growth is too low and is 96 and a half inches, 20 years old. They have an incurable disease, which is called in medicine dwarfism or short stature.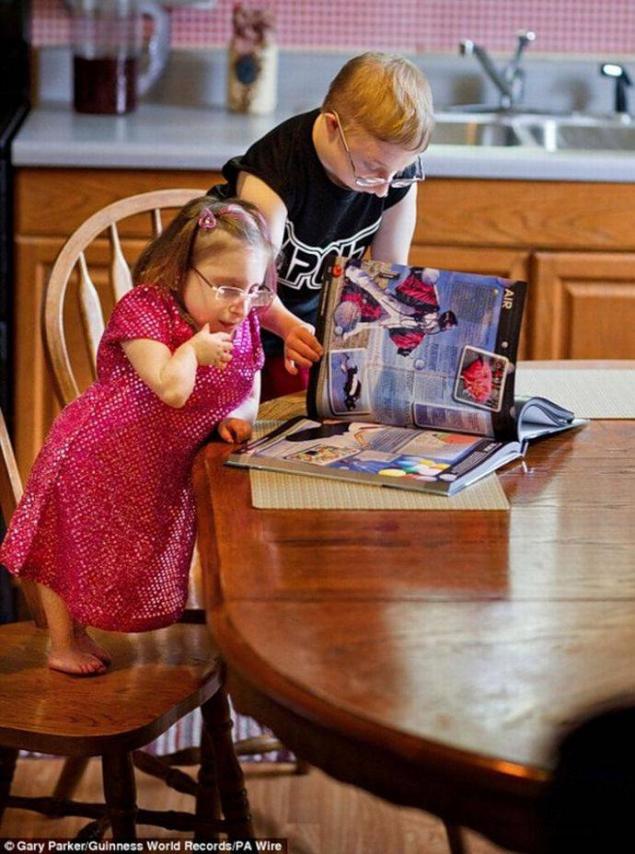 Despite the growth of tiny guys lead an active lifestyle. Brad loves that absolutely amazing basketball - it is very jumpy, karate and gymnastics, and Bridgette loves to dance, listen to music and engaged in cheerleading.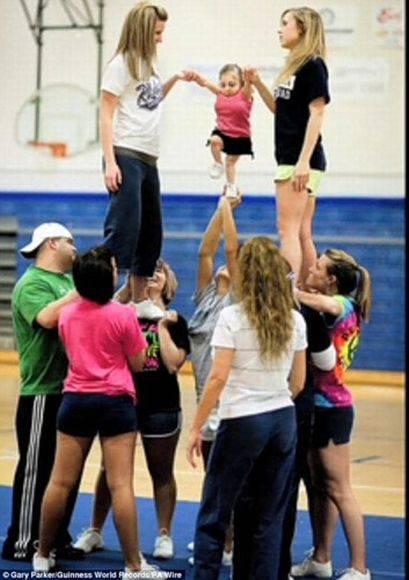 Young people live with their parents and in college. "Being a small - great! -Main - Feel confident in their abilities," said Bridget.