The layout of the kitchen island based on the idea of functional comfort and compactness
– what is needed in this area shall be located at arm's length. Standard size island furniture set: height 900 mm, width over 1 meters, the length is 0.6 to 1.5 and more meters.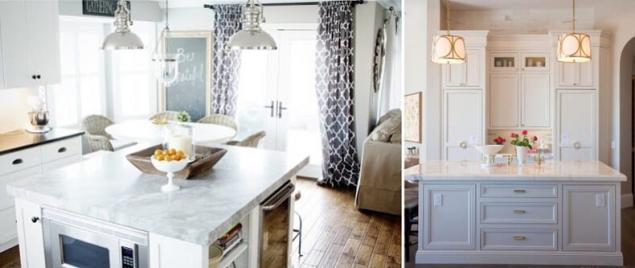 Traditional island in the kitchen should be placed in the case, if the total area of over 20 square meters.
For a relatively small room of 15-20 sqm are selected compact, folding and mobile options, such as in the photo below.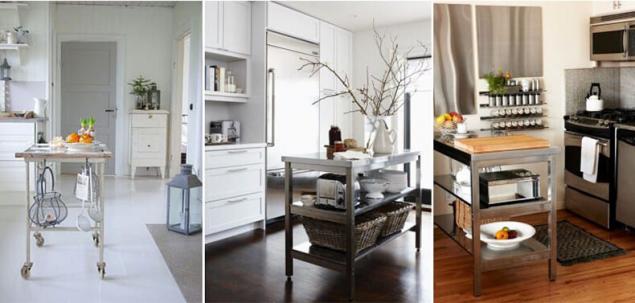 Details about the dimensionsKitchen with island is convenient through the device another working area in the room.
Installing an island element
is added to 25% of the usable working area.
In addition, it is possible to bring the electrical outlet and install the equipment, positioning the oven or sink.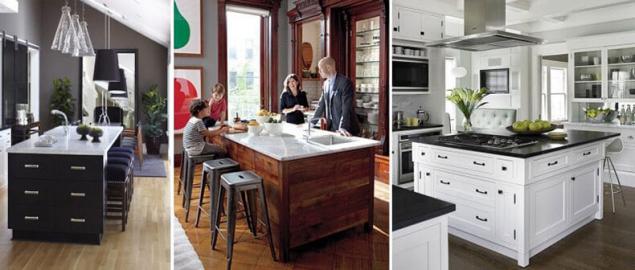 The total space occupied by the island, should not be more than 10% of the total area of the kitchen
, and the trail around it must be at least 1 m in width – otherwise the room will be overwhelmed and move on it will be difficult.
Therefore small kitchen island can run mobile, not stationary – on wheels.Thus, the basic size of the island must comply with these rules:
Standard table height – 92 cm;


If often in the kitchen, work is underway that requires effort (e.g., lymes test), the top runs below 76 cm;


For the cook, often preparing baked goods, a good option would be
a two-level island.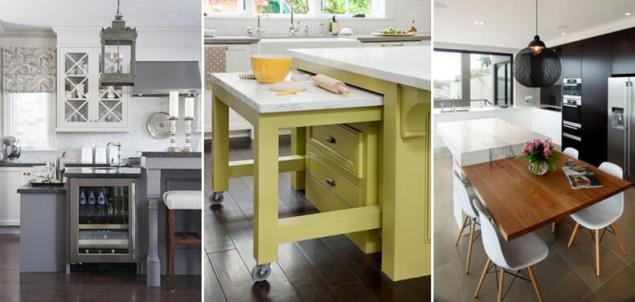 If the island can replace the dining table, the minimum distance between the seat of the chairs and the top of the countertop – 300-320 mm.
the Length of the tabletop of the table-Islands can be calculated on the principle of 600 mm in one sitting.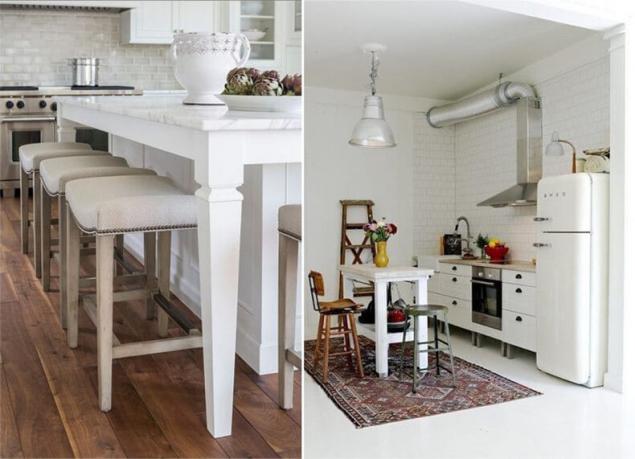 And to enjoy the island conveniently, you need to follow the rule work triangle
– stove, refrigerator and sink should be located at a distance of 1.5 meters, and these points must when connecting to form a triangle.
Shape kitchen IslandsKitchen layout with island can include Central elements of the following forms:1. The rectangle
is the most traditional and common form of the island, fits perfectly in a small elongated space.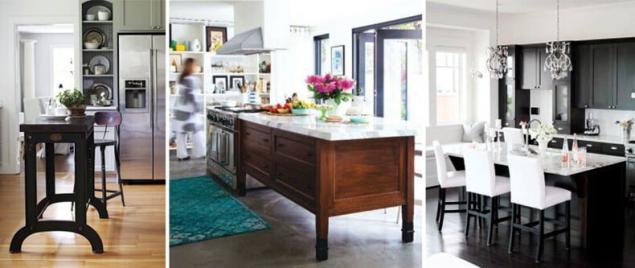 2. Square island
placed in the kitchen square shape, or if the headset is a U-shaped pattern.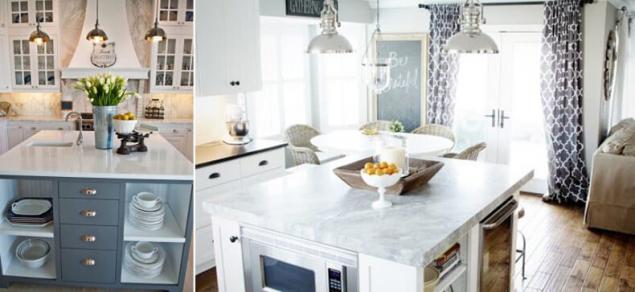 3. The half-round shape
is great for island with Breakfast bar, with the rounded part should be the part of the bar, as shown in the photo.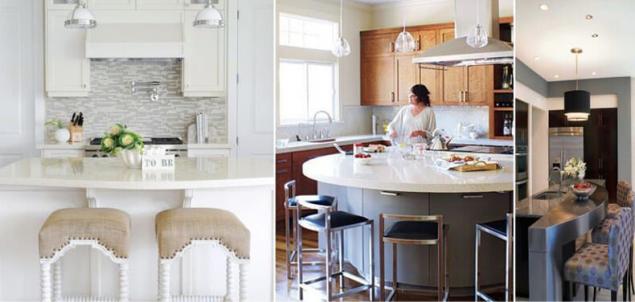 4. The most convenient island in the kitchen – table U-shape or forms an open circle,
because it allows a broad place within walking distance.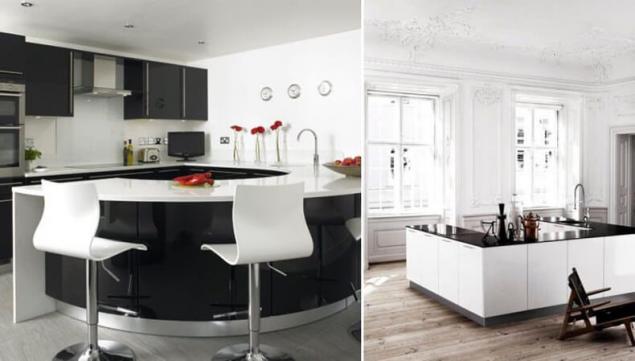 5. There are also completely round and oval island table
s.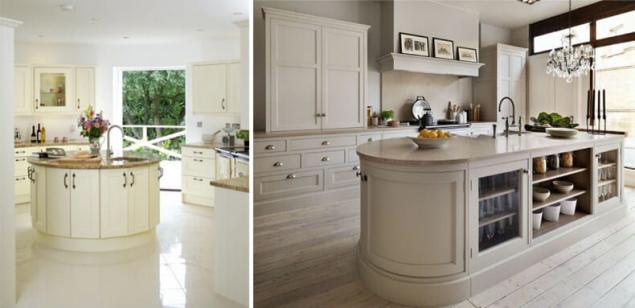 In General form can be any – from zig-zag shape to the hexagon. But the height of them about the same – 90-92 see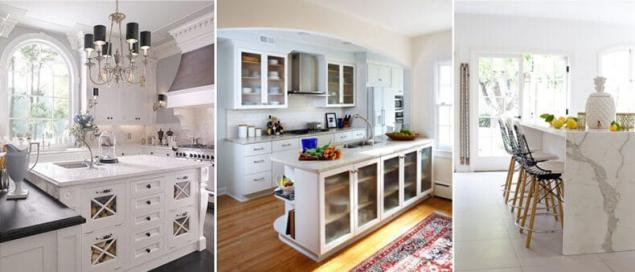 Large kitchen Islands can be visually to make it easier, to equip them with open shelves and drawers with glass fronts or even choose a table without frills, and of course, the white color will make it significantly less bulky.published  
Create a positive mood: BOHO style in the interiorInteresting technique Ombre in the interior of your home
P. S. And remember, only by changing their consumption — together we change the world! ©
Source: kitchendecorium.ru/mebel/barstoika-ostrov/razmeri-kuxonnogo-ostrova.html