In 2015, the Turkish company Ned Ship partnership with Solarwave has announced the launch of a luxury yacht Solarwave 62, the first in the world, running completely on solar energy. Almost two years later the construction was completed, and the ship completely re-designed and improved. The yacht received a new name — Solarwave 64. The overall testing of the technology took about 5 years.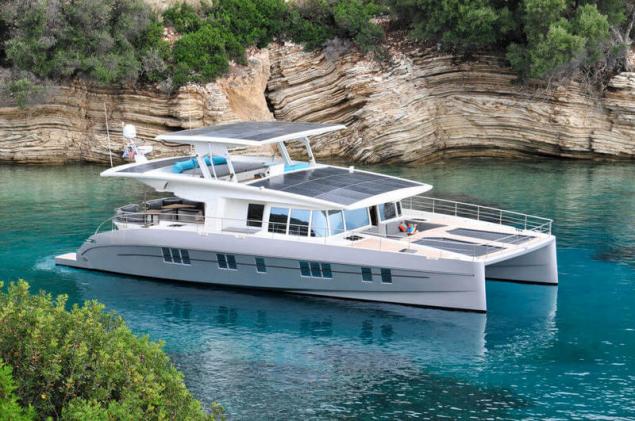 We can confirm that we were able to achieve unlimited range only at the expense of power from the solar roof during a typical Sunny day, and a cruising speed of about 6-7 knots, — said marketing Director Ned Ship Egon Faiss.
The tip of the yacht is completely covered with photovoltaic panels with a total capacity of 15 kW are also on Board installed batteries 100 kWh. The roof is able to move away, giving a beautiful panoramic view. Thus the whole energy system can produce enough electricity to power all the necessary devices on Board throughout the day and all night. It completely eliminates the need for additional sources of energy or other fuel.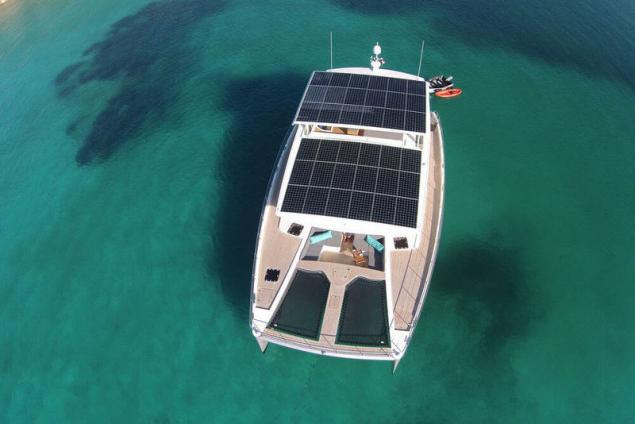 The number of batteries may vary depending on the needs of the yacht owner. The whole system is designed to provide sufficient energy for the cruise.
At Solarwave 64современный luxurious interior. The owner receives a fully equipped kitchen, living room, three to five guest cabins, an additional cabin for the crew and open dining room.
The developers claim that, if necessary, Solarwave 64 would never come to land and stay at sea as long as necessary.
The cost of the yacht Solarwave 64 is said to start at 2.5 million euros. The choice will be given three models: Cruiser, Sailor and Power, each offering unique functions. However, the purchase of any of these vessels will allow the owner to fully depend on foreign sources of energy.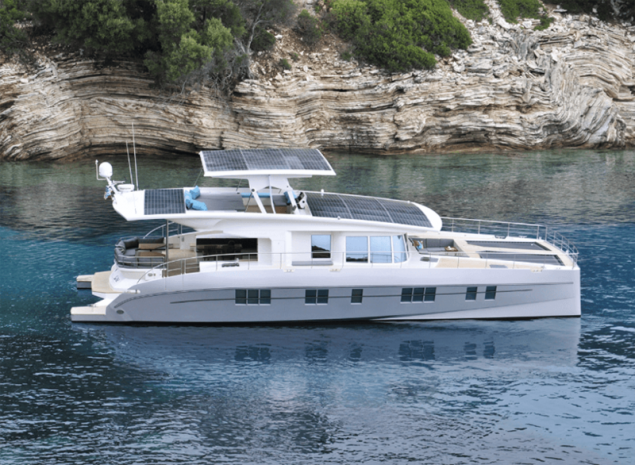 Version Sailor equipped with sails that will allow the owner to enjoy more sports swimming.
But Solarwave 64 Power is a hybrid vessel, which is equipped with two diesel engines VolvoPenta D3 with a capacity of 220 horsepower, which allow the ship to reach speeds of 20 knots. The hybrid system can be used in 3 modes: only on electricity, diesel or combination of both – Booster. published  
Source: solarpanels.com.ua/news/v-prodazhu-postupili-roskoshnye-solnechnye-superyakhty-solarwave-64/