I have four children and I would argue that, Yes, girls and boys should be brought up differently.
Actually that would be wrong, but this world is what is, so you have to bring up children in different ways. Sorry, but true.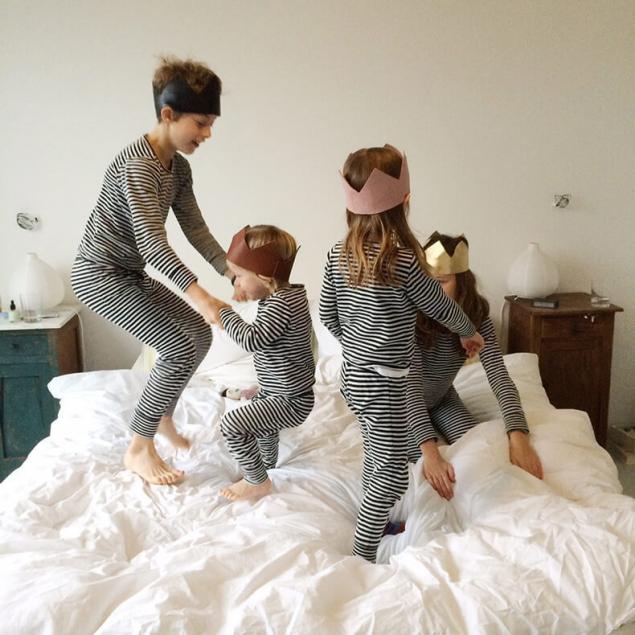 Three boys and one girl
I have three sons and one daughter. I will teach all my children that they were strong. So they reasoned. They were on the side of truth. To show kindness and love in order to know how to forgive. To always think with your head. So they remember that life need not to forget to enjoy and not just work towards some goal. But daughter, I will educate a little differently than boys.
I want all of my children grew up good people, strong, prepared for life in the adult world.
And now
for boys and girls that means different things.
Because they will have to deal with stereotypes. Pop culture impacts on my children as I can't always assume and prevent.
We constantly meet people who are trying to make harder my sons and the girl's softer.
These people say that boys don't cry and girls will wear pink ruffles. Something that sometimes makes sense, because there are times when we just can't cry — boys and girls. also there is a time and place pink ruffle, if you fancy them — no matter boy or girl.
What is the differenceI want my daughter to be confident and strong.
She often wears t-shirts of Star Wars and wears sweat pants older brothers. Dresses she wears, too, when he wants, and asks to sew the skirt pockets.
I tell her that if necessary, she may rebel and raise their voices, to fight when necessary. Everyone always want and will want to make it as a girl, was quiet and calm.
But I am saying that sometimes you can be "loud". But her brothers, I say Yes girl you can yell at me, you should listen to her, instead of saying a, she's a girl, even younger than us! They say that if you lose something the girl it does not matter.
The truth is that the world is still too harsh with the girls.
I've talked about this with fellow women: we need to be tough and energetic to succeed, but we pay a high price for it. Therefore, despite the fact that I want my daughter to be successful, I taught her how to maneuver.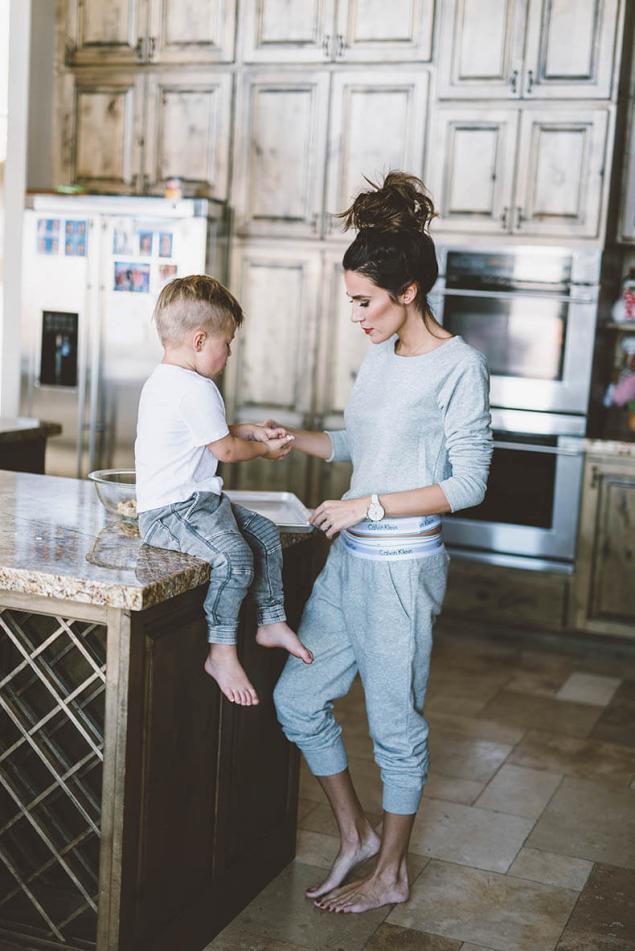 AerobaticsOf course, I can teach my daughter to stand up for themselves, to speak and act clearly. But I also teach her alternative methods of communication when dealing with people who can't or don't want to have to deal with such a "clear and strong" woman.
Not because I think it's right, but because if you're a woman, you still have to adjust to. Otherwise you are not nominated for promotion. Branded as the person difficult to work with. And all because you forget to say: "I think..." or "I'm not sure, but maybe...", instead of the usual "I know what it is."
If my sons have the opportunity to Express their opinion, I understand that their sister is not always able to do it freely. So I'm teaching her to Express their opinions, and be able to Express it, if necessary,
in a milder form. It may be useful to her in that moment, when she will need to prove their case without the consent of the company for the directness, allowed the man.
I tell my sons that girls can talk just as directly and bluntly as they do. Girls can argue with them, to tell them that they are wrong, and it's okay to admit that you're wrong, and the girl was right to apologize, not to be arrogant.
I say all this and my daughter, but with caution. This is because the world is hard enough to teach her the same. And now, my sons, the world will take a lot of things women are not allowed, so, if I may say so, I'm raising boys harder. Unfortunately, I have to talk to his daughter about her safety as I don't talk to sons. Yes, they also have risks and dangers and we will continue to talk to them about it as they get older. But girls differently (when he first molested you as a woman?) She will have very early "to include" caution.
When everything changesToday's world — a place where women harder than men. I try to do my best to lend a hand for positive change in this sense.
But the world is changing slowly, for these coming changes we need to strengthen our daughters and at the same time to mitigate — to the sons and Vice versa.
We must act on all fronts, including social networks, mass media and culture around us. Not always to dress up a girl Princess, a boy — knights.
To teach the girl that she, too, is quite right to save people, and the sons — that they can save someone else, including a woman.
15 IMPORTANT tips from Yulia Gippenreiter on education50 ways to teach your child independence
I don't know if I do. Probably no parent is never always and completely right in the choice of methods of education. I just think that
equal education of boys and girls
— a great idea in theory, everything looks fine, but it seems to me that
in practice it doesn't work, because the world around us moves differently.
And I don't want to do something that looks good only in theory, I should create a counterweight to the influence of society. And it means — to educate a girl not like a boy.published  
Author: Alisha Lee Morgan  
Source: womo.ua/nepriglyadnaya-pravda-pochemu-ya-vospityivayu-doch-ne-tak-kak-syinovey/