January 7 will begin a rare astronomical phenomenon. Use it to the max!
At your disposal will be nearly a month!
In the period from 7 January to 6 February 2017 will be a rare astronomical phenomenon. At this time all planets of our Solar system will move straight, i.e. in the same direction, if you focus on the Ground.
The ancient priests saw such a rare phenomenon it is extremely favorable period for all earthlings and a time of great opportunity. Stephanie "Wave" of forest — the first famous astrologer, began to publish articles, conduct online courses and to lecture on this phenomenon.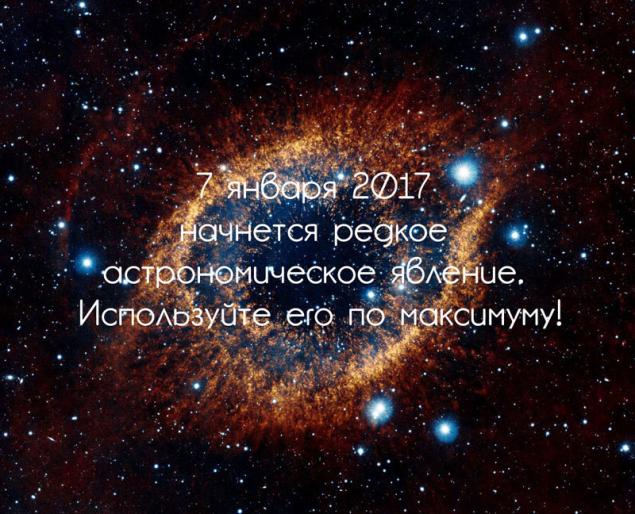 Wave explains:
"AT THIS POINT, WITH OUR GEOCENTRIC POINT OF VIEW, OUR ENTIRE SOLAR SYSTEM IS MOVING IN THE SAME DIRECTION AS ONE WHOLE COSMIC RIVER, IN ONE DIRECTION — FORWARD. WE CALL IT DIRECT TRAFFIC. SUCH SYNCHRONICITY IS A RARE PHENOMENON IN SPACE"
Even the first people, who began to observe the starry sky, noticed that there are periods that can be associated with particular hopes for the future.
There are times when the direction of motion of the Earth through the vast space exactly coincides with the direction of movement of the Sun (it seems to be fixed only for those who are inside Solar system).
At this time, the Sun can provide you extraordinary cosmic support in any endeavor. But this happens under one condition: your goal seeks to benefit, not harm all life on earth.
Astrologers recommend to use this time to make a successful business, marriage, major purchases, charitable events, physical operations, inaugurations, starting a new business, birth of a new President and other events, which is extremely important to ensure a positive outcome.
This period, lasting almost a month, begins with a direct mercury and Jupiter retrograde ends February 6, 2017.
So, what can we expect in January?
Wave explains:
"LET'S USE SHAMANIC ASTROLOGICAL TERMINOLOGY, IN WHICH MERCURY APPEARS TO BE FAST CHANGING PLANET, EASILY ABLE TO CROSS THE UPPER WORLD, MIDDLE WORLD AND LOWER WORLD IN AN INSTANT. HE DOESN'T LINGER LONG IN ANY OF THE WORLDS BECAUSE BASICALLY ACTS AS A TEMPORARY GUIDE, SEEKER OF INFORMATION AND A MESSENGER BETWEEN WORLDS."
So this is a perfect time to use all the previously accumulated information and move forward with confidence.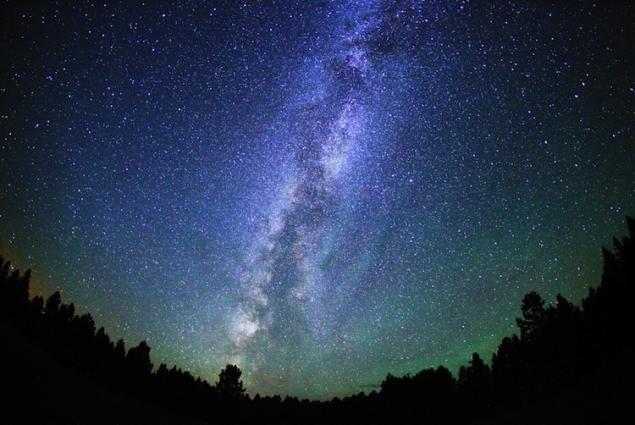 COMING JAN IS THE TIME OF BIG DECISIONS.
MISS — AND TO SOLVE THE SAME PROBLEM IN SUBSEQUENT MONTHS WILL BE MUCH HARDER.
And what to expect from retrograde Jupiter in February?
Wave says:
THROUGHOUT THE ENTIRE CYCLE FROM JANUARY 7 TO FEBRUARY 6, JUPITER IS IN OPPOSITION TO URANUS. THEREFORE, AT THIS TIME IN YOUR LIFE MAY HAVE A SUDDEN, UNEXPECTED CHANGES. OBVIOUSLY, BIG EVENTS IN THIS PERIOD BEGIN TO HAPPEN ALL OVER THE WORLD, BUT ALSO IN YOUR LIFE GET READY FOR MOST SERIOUS CHANGE. published  
Source: www.tayni-mirozdaniya.ru/2017/01/7_5.html