You know that cinnamon can help your plants? Besides the fact that cinnamon stops the spread of the fungus and prevents the appearance of pests, its powder is also very useful to speed up the rooting of cuttings. Cinnamon is a spice native to Sri Lanka. Its properties, which is confirmed by scientific research, are widely used for health and beauty.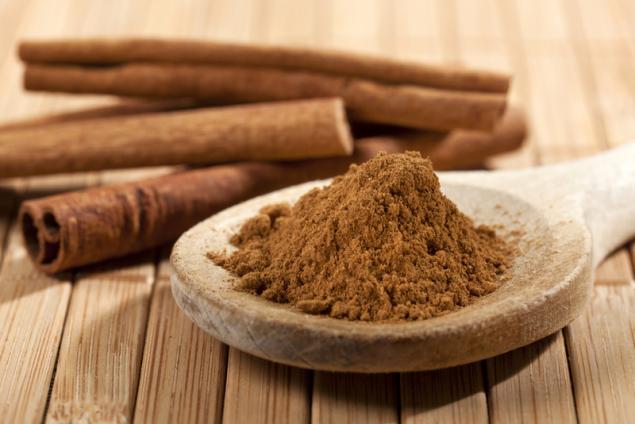 It is used for cooking foods and desserts, because taste and flavour of cinnamon seduces everyone. It is also very useful when it comes to such problems as high cholesterol and diabetes.
Today we will tell you about her not so widely known use in horticulture. The versatility of this spice, which is made from the bark of a tree of the same name, it helps if you want to grow beautiful and healthy plants.
Cinnamon and its application in horticulture
Cinnamon powder can be used to solve various problems in horticulture. Its use gives amazing results.
As a natural fungicide, cinnamon kills fungus, deters insects, protects the seedling and promotes healing of minor injuries. In addition, it is 100% natural, healthy and economical tool that makes cinnamon a great choice for your garden.
1. Repels insects
Cinnamon is very popular with the people, but not insects. So, if your bed has ants or gnats, don't despair: only a small amount of this spice will help to eliminate them.
In order to keep these pests under control, you just have to sprinkle cinnamon on the ground around the plants or where they settled these unwanted insects.
2. Eliminates fungus
Fungi are the enemies of good plant health. When you see traces of mold and mildew on your plants, just add a bit of cinnamon powder to prevent its growth and reproduction.
If the fungus is very aggressive, you should remove it completely. Plants in pots simply change the land itself pots.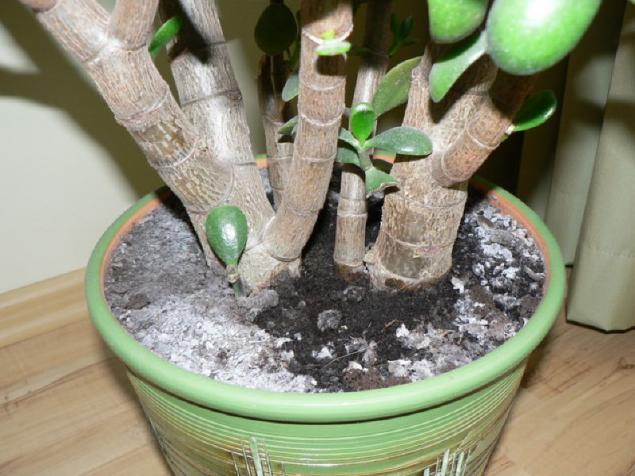 However, if the fungus grows on the plant, sprinkle on a little cinnamon powder to stop the growth of this unwanted pest.
Similarly, you can sprinkle cinnamon on the ground on your bed and it will be enough to restore the health of your plantings.
3. Treats diseases
When we grow fruits or vegetables, the last thing we want to see, is a disease of seedlings. Because then our vegetables will germinate and we get a healthy and beautiful fruits.
Seeds or seedlings can be attacked by mold fungus. This is a number of diseases that can be caused by different types of fungus or poor soil conditions.
In order to avoid harmful consequences — add cinnamon in your regular fertilizer or in the soil where your plants grow.
4. Cinnamon for cuttings
When you plant seedlings cuttings, don't use chemical substances to stimulate their rooting-
dresidual sprinkle with cinnamon powder the stems of the cuttings you want to root right in front of them fit and ready!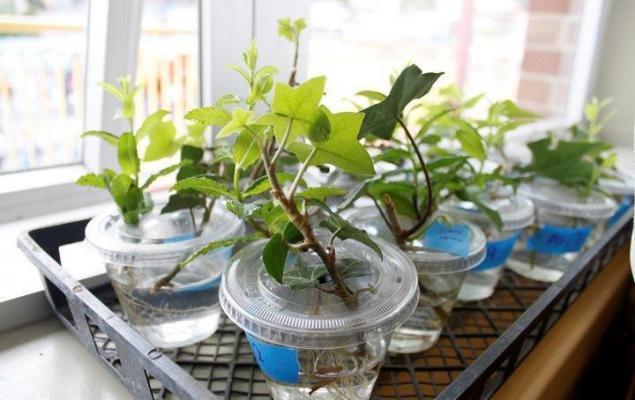 Cinnamon is the perfect solution and also help you save money, because you don't have to buy expensive products for gardening.
If you are planting a lot of seedlings and you have different issues that do not allow to obtain good results, we offer you
the recipe of a powerful fungicide,
the main ingredient is cinnamon. Ingredients
½ Liters of water
2 crushed aspirin
1 tablespoon cinnamon powder (10 g)
Cooking
Place in a bowl all the ingredients.
Allow the mixture to steep for 12 hours.
Then strain it and pour into another container.
Soak the cuttings in the liquid for two hours.
Plant the cuttings as usual.
Aspirin acts as an accelerator to the growth of roots, cinnamon is a fungicide. If you have excess funds, dispose of it, as during storage it loses its properties.
5. Cinnamon heals damage plants
If you do excessive pruning or weeding, weeds, accidentally damaged your plants, you can help them to heal the damage, sprinkle them with cinnamon powder.
This will prevent disease and accelerate the healing process.
All of these techniques you can use in your garden. In addition, it is 100% natural product that smells really nice. This will only benefit your plants: please note, they will grow much more healthy and strong. Make sure you have a supply of cinnamon in the kitchen, because it will help to solve many problems in your garden. published  
P. S. And remember, only by changing their consumption — together we change the world! ©
Source: steptohealth.ru/vy-znaete-zachem-nuzhna-koritsa-vashim-rasteniyam/