Argentina is not among the countries where popular electric vehicles, and the state is not concerned about their promotion among the local population. Despite this the country still there were enthusiasts, who have developed and launched a small low-speed electric vehicle.
The company was named Sero Electric. She had already marked this year by participation in several South American shows and even exported a certain number of cars in neighboring Chile and Brazil.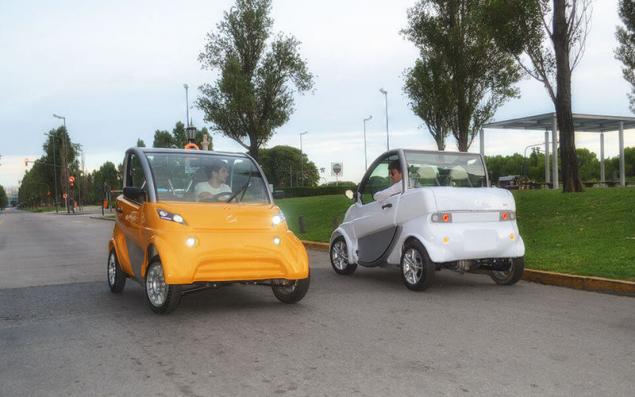 Recognized as one of the founders of Pablo Noya spread of electric vehicles in the country prevents a number of factors, including price, lack of awareness of the majority population about the benefits of electric cars and the lack of regulations on the use of such vehicles in the areas of parks and closed areas.
In 2016, the company produced 150 of the electric cars, but according to the plan for 2017 is planned to produce 500-600 LSEV.
The company's product line consists essentially of a single model, which is produced in three versions: sedan, truck(having a body of small cargo in the rear) and simplified option for a beach or Golf course that has no doors.
The technical characteristics of the following:
Gel battery, allowing to pass from 65-70 km.
Maximum speed 45 km/h.
The company promises in the future to release a version with lithium-ion batteries that would give electric car with 120 km of autonomy.
Argentina LSEV starts at 10500$. published  
Source: www.electromobile360.ru/2016/12/lsev.html