What makes us happy? Money, work, fame?
Published a famous speech at TED, psychiatrist Robert Waldinger, where he talks about the results of a unique 75-year study of people and their life satisfaction, which was shown
to us and our well being is important, not the achievement and acquisition, and communication with people, understanding and relationships
.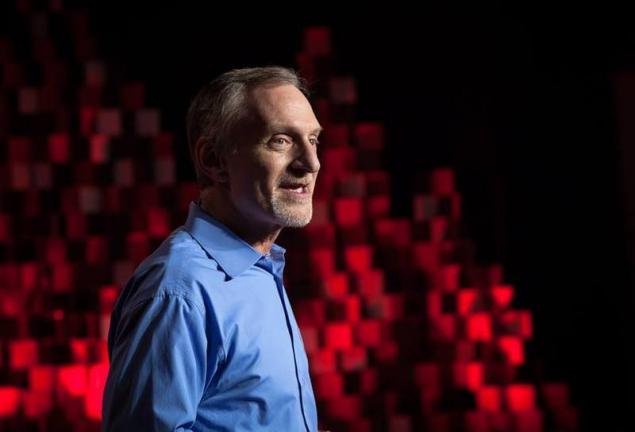 What makes a person happy? Wealth, fame, or great accomplishments? Hardly we believe these answers are correct — and yet continue to live in accordance with them:
fighting for career growth
achieve higher wages or increase income
trying to become more and more popular in the industry.
A series of experiments and surveys confirm this.
But there are other studies that say that such things have little effect on our happiness. In particular, the research will be discussed today, is perhaps the largest in its field — it was attended by 724 people, and it lasted — attention! — 75 years. It seems more than enough for us to see human life in its development, changing people's views and priorities.
Psychiatrist Robert Waldinger, the fourth head of this long project, says:
"Since 1938 we study the lives of two groups of men. At the beginning of the project the participants from the first group were second-year students at Harvard College. They all graduated from College during the Second world war, and most of them went to war. The second group studied was a group of boys from the poorest parts of Boston, which was chosen for the study because of their belonging to the most disadvantaged and families in Boston in the 30-ies. Most of them lived in a rented apartment buildings without running water.
At the beginning of the project, all young men have passed the interview. All underwent medical examinations. We come to your house and talked to their parents.
Then these boys become adults, each of them with his fate. They became factory workers, lawyers, builders and doctors, and one even became a President of the United States. One of them became an alcoholic. Some developed schizophrenia. Some climbed the social ladder from the bottom to the top, and the other travelled in the opposite direction.
The founders of the project, even in its most intimate dreams could not imagine that I stand here today, 75 years later, telling that the project is still ongoing. Every two years our patient and dedicated staff, call our members and ask them to send another questionnaire with questions about their lives."
So what was the conclusion reached by scientists after seven and a half decades?
At first glance, it appeared the banal —
happy us do not achieve or acquisition, and good relationships (with loved ones, friends, colleagues, children)
.
Yes, we can be existentially lost and lonely (because that is our nature). Yes, alone we can draw strength and become stronger. Yes, it can be the key to development.
But happiness, that happiness helps us experience the consciousness that at least one living being we have a real connection, that is, one who understands our situation and shares it with us.
So why can't we learn this simple truth? Why from generation to generation focus on work, benefits and the achievement of greater? And what would happen if we could see the life fully as it develops in time?
Watching the performance of Robert Waldinger at TED where he talks about this unique 75-year-old research project, and shares with us three important lessons learned from the study.
https://embed.ted.com/talks/lang/ru/robert_waldinger_what_makes_a_good_life_lessons_from_the_longest_study_on_happiness  
Put LIKES and share with your FRIENDS!
www.youtube.com/channel/UCXd71u0w04qcwk32c8kY2BA/videos  
"The truth about what is good, close relationships contribute to our well-being, old as the world. Why is it so difficult to digest and so easy to embrace? Yes, because we — the people. We prefer short-term solutions, we would get something from what our life will be better and stay that way. And relationship there are no guarantees, they are complicated, confusing and require a sustained effort, the impact of family and friends. There's no glitz and glamour. And there is no end. It is the job of a lifetime.
In our 75-year study, the happiest participants in retirement there were people who were actively doing from co-workers playmates. In the same way as the millennial generation in a recent survey, many of our men, entering adulthood, sincerely believed that wealth, fame and great achievements, is what they need for a happy and full life. But again and again for over 75 years, our research has confirmed that it is better lived by those people who have relied on family relationships, with friends, with like-minded people".
Still a pity that sometimes a lifetime is not enough to understand this simple and seemingly obvious truth.
published  
Also interesting: the 7 habits of quietly taking away Your happiness 5 myths about happiness
P. S. And remember, just changing your mind — together we change the world! ©
Source: monocler.ru/schaste-issledovanie-dlinoyu-v-zhizn/