Private garden herbs – it's interesting, beautiful and useful. In this article we will tell you
which plants are best suited for the herb garden, as well as which of them you can even grow it on the windowsill.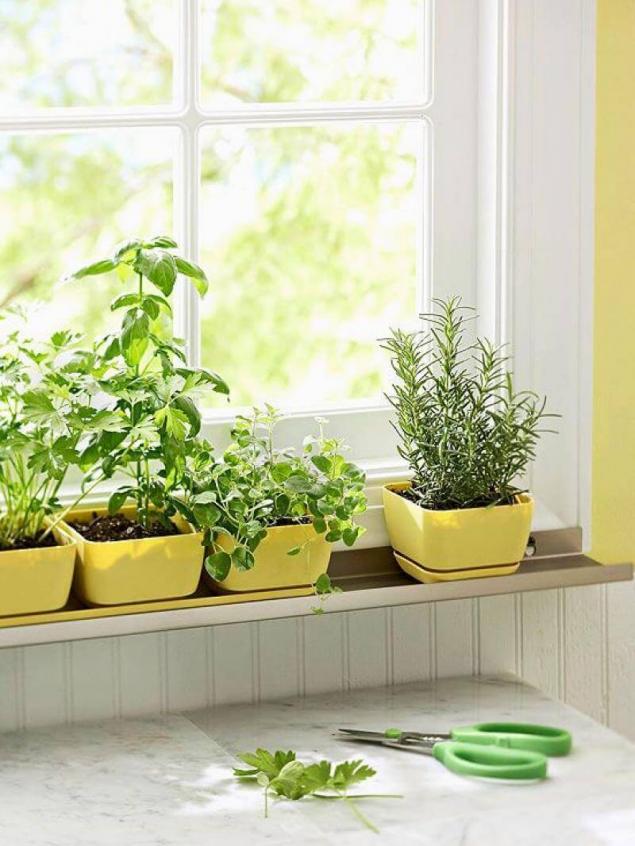 Herbal garden in the courtyard
To organize a real aromatic garden in the courtyard is not difficult. This herb will not just be your passion, and worthy ornament of the infield. So, you can grow your fragrant garden directly in the beds in the flower bed, in boxes, pots, and other containers. In short, what it will look like – depends on your wishes and imagination.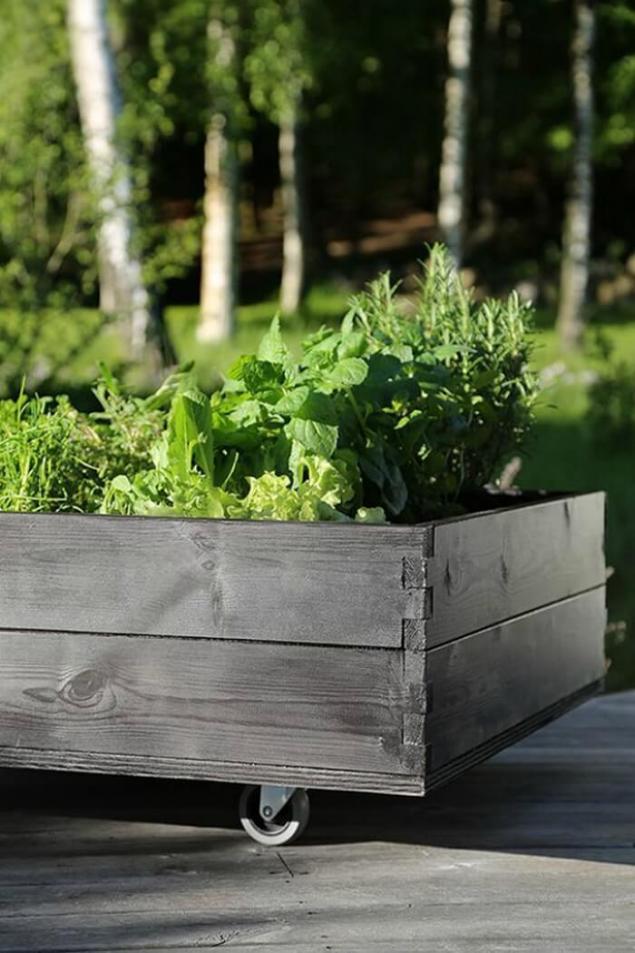 Aromatic herbs in the interior
Some herbs can be fully grown at home! Cute pots, jars or long pots, in which grow parsley, Basil and rosemary will be a wonderful decoration for the interior kitchen, and a supply of vitamins for you throughout the winter. At that time, as most of us will have to buy all kinds of seasonings with dried herbs you can add to food the fresh herbs.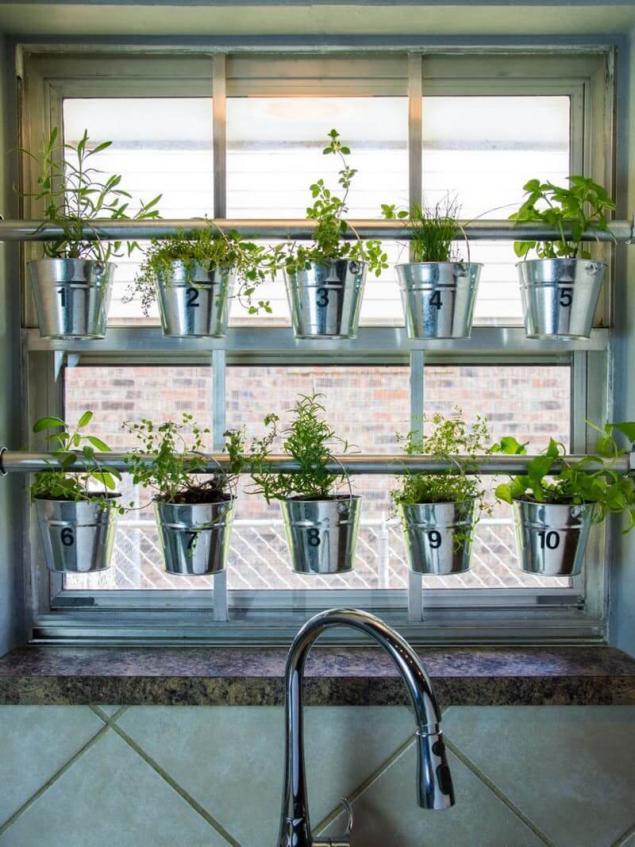 So, what herbs can be grown in the aromatic garden?
Oregano (origanum)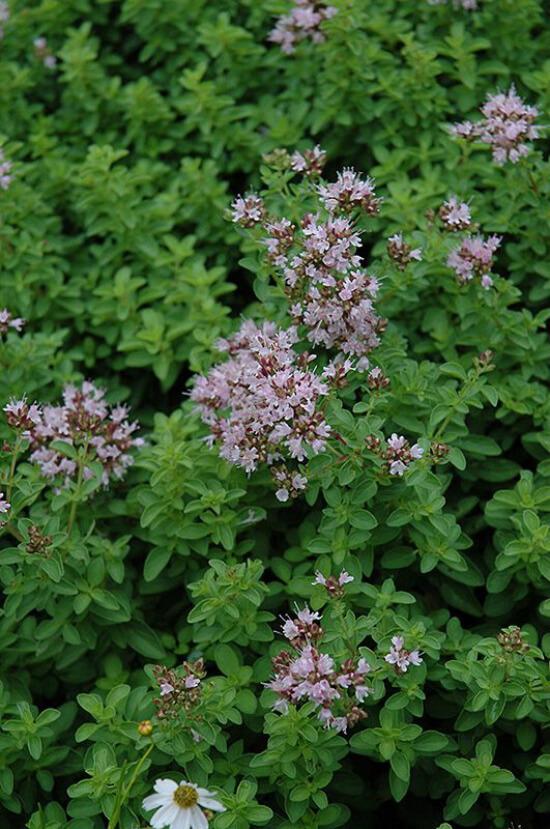 From vernacular names it becomes clear that oregano has a fairly strong aroma, which is familiar to many fans of Italian and Greek cuisine. The leaves of this plant you can pluck as needed. In the courtyard of oregano will delight you with its appearance and aroma from the first summer month, and right up to November, but if you plant it in a pot, you can enjoy the greenery all year round.  
Cilantro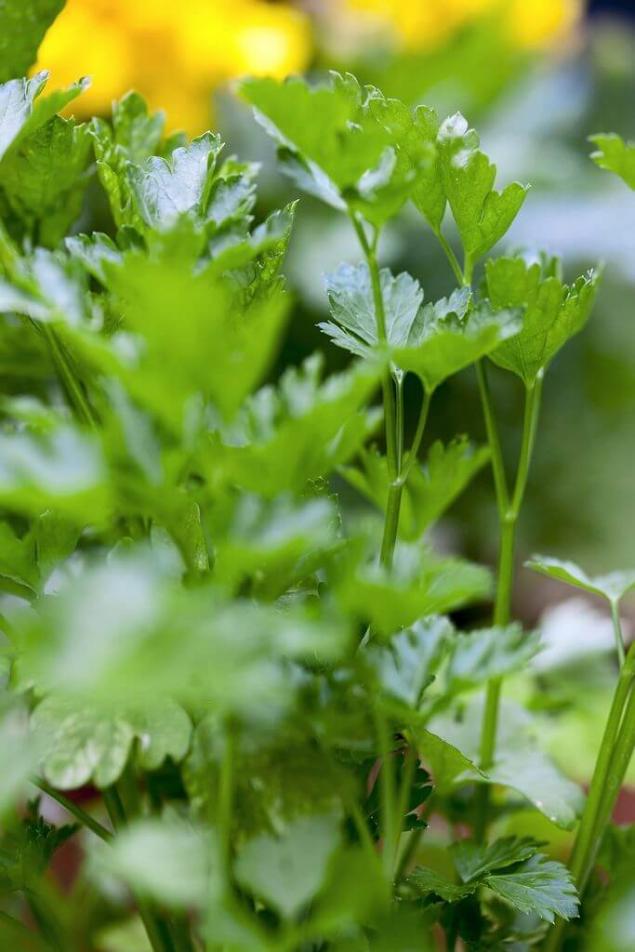 Cilantro, or as it is called sowing coriander is a rich source of vitamins. Cilantro leaves can be added to meat and first courses, salads and marinades. This herb has a unique, very delicious flavor, and if you decide to grow it in my garden, choose the sunniest place. However, if you plant cilantro in a pot, choose a window sill on the Sunny side.  
Melissa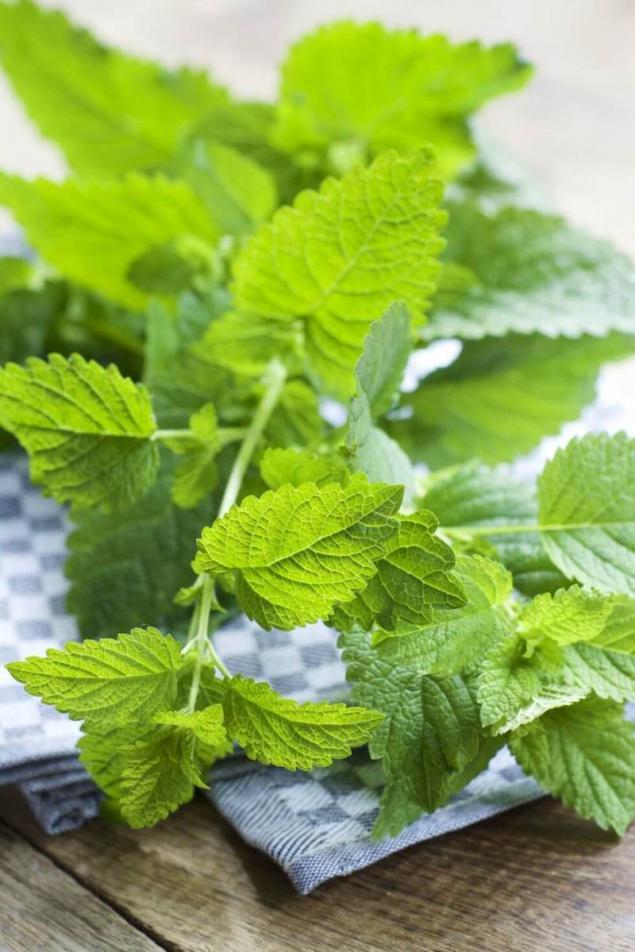 Tea with lemon balm not only smells amazing, but also improves appetite, helps with insomnia and rheumatic pains, loss of strength, nervousness and colds. Melissa – a plant is surprisingly hardy and, even better, many years. To grow lemon balm in the garden or in a pot easier!  
Rosemary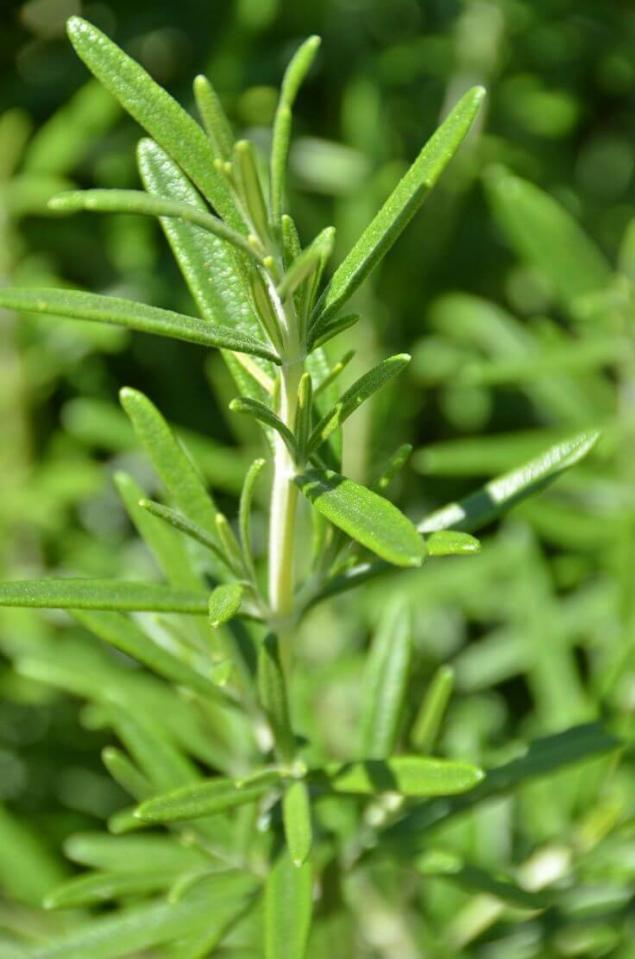 The use of rosemary in cooking are very wide, as well as in cosmetology. It also can be grown in the open ground, and on the windowsill. To feed the plant need only in the vegetative period, from March to September (twice a month). 
Basil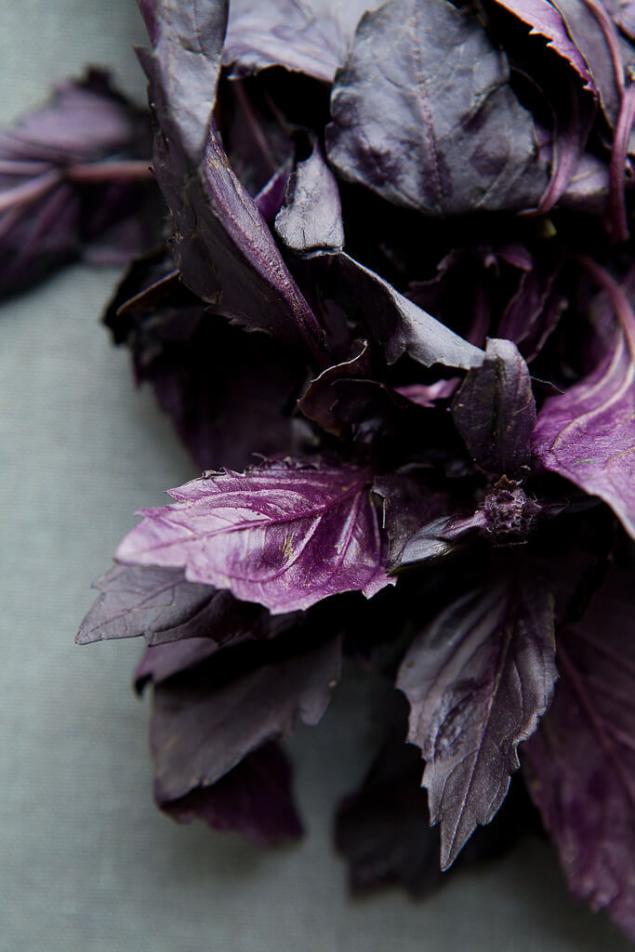 Another herbaceous plant, much loved by cooks around the world is Basil. There is a multitude of varieties of Basil, but the most common ones are: green (with purple leaves), cinnamon and lemon. And they are all easy to grow at home. 
Parsley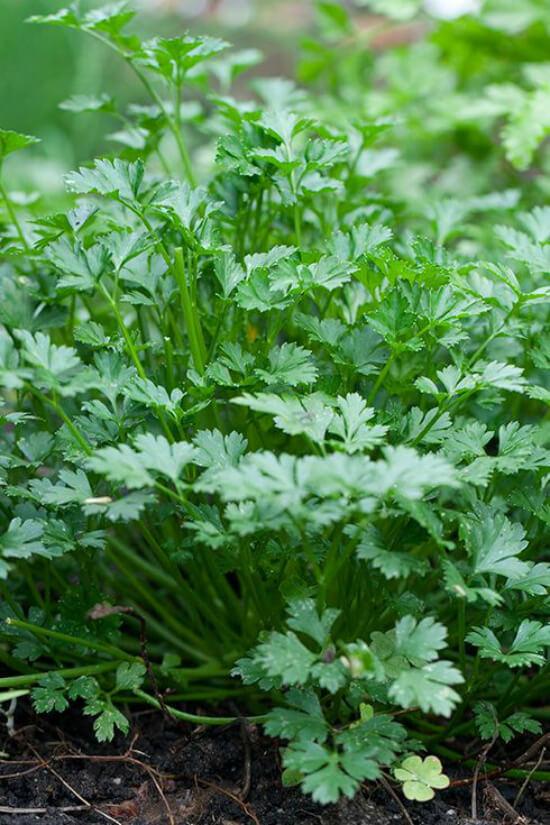 Perhaps, in our latitudes, there is no one who would not know the smell of parsley and how this plant is used in cooking and folk medicine! But few people know that parsley can be grown in a pot. However, seedlings of parsley in winter require further highlight the fitolamp.  
Also interesting: the Greens on the windowsill all year round Arugula on the windowsill: grow from seed at home!
Sage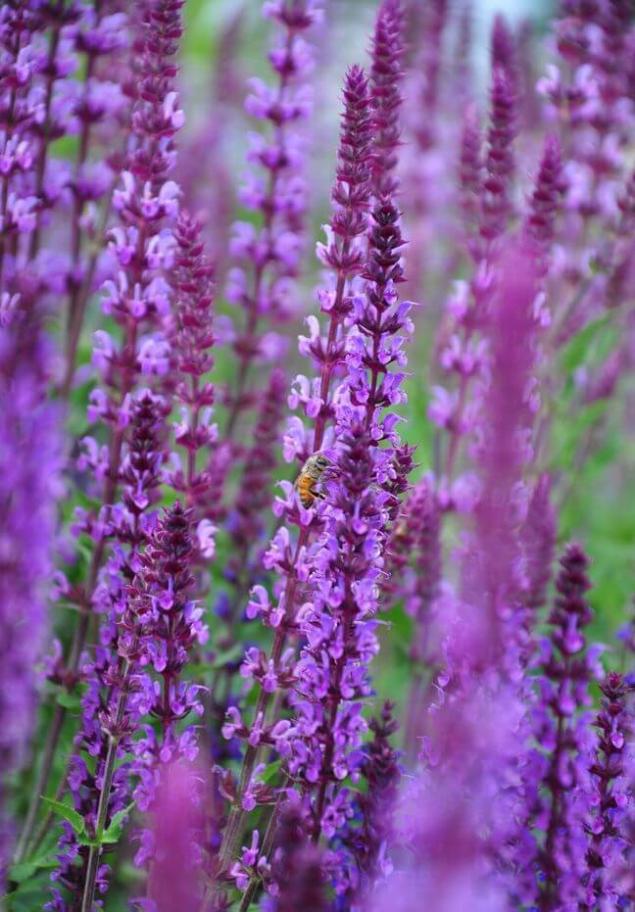 From the above list, sage is an herb that is least likely to grow in the pot. It requires special and careful care with daily irrigation, rich soil, regular pruning... But, in fairness, it should be noted that the efforts are worth it – the flavor and appearance of the sage always delights.published  
Source: myinterior.info/interer/19830/travyanoj-sad-v-interere-i-na-priusadebnom-uchastke/