The company introduced Smart electrical modifications on all models of its current range. Their first public showing will be held in late September at the motor show in Paris. Electric Smart ForTwo, the latest generation can travel without recharging 160 kilometers, and the ForFour and the ForTwo cabrio is 155 kilometers.
Models equipped with three-phase electric motor, which drives the rear wheels. The output of the motor is 81 horsepower and 160 Nm of torque. From a place to hundred kilometers per hour, the ForTwo accelerates in 11.5 seconds, ForTwo cabrio — for 11.8 seconds and ForFour — for 12,7 seconds. Maximum speed in all cases force is electronically limited to 130 miles per hour.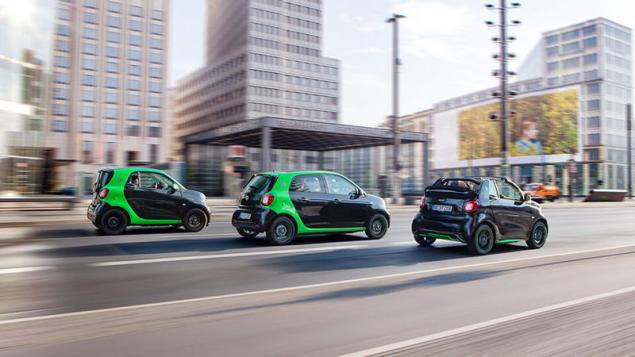 Motors electric "SMARTS" are powered by lithium-ion battery with a capacity of 17.6 kilowatt-hours. The model is equipped with a powerful charger that can recharge the batteries in two and a half hours. In 2017, with an option for the car will be offered even more productive device, which in some regions will be charged in 45 minutes.
Models are also equipped with a special mode control electronics — ECO, which allows you by changing some of the settings to move and thus maximally save energy. Plus, the electric "Smart car" is equipped with a recovery system that returns energy to the battery when coasting and braking. The system is able to change the level recovery, for example, based on the current traffic situation.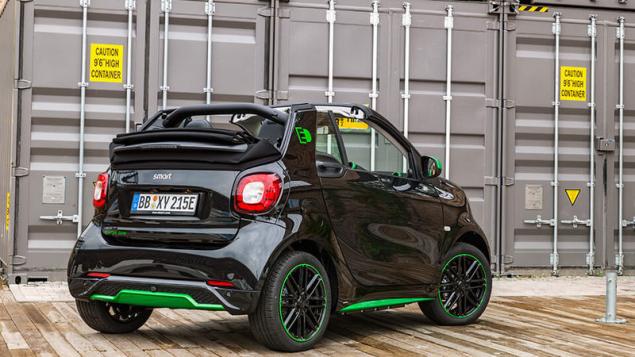 Electric version of the Smart is also equipped with a system that allows you to control certain functions of the car using an application on a mobile gadget. The driver can, for example, to specify the time of departure and set the climate control to desired temperature when the machine will still be in charge.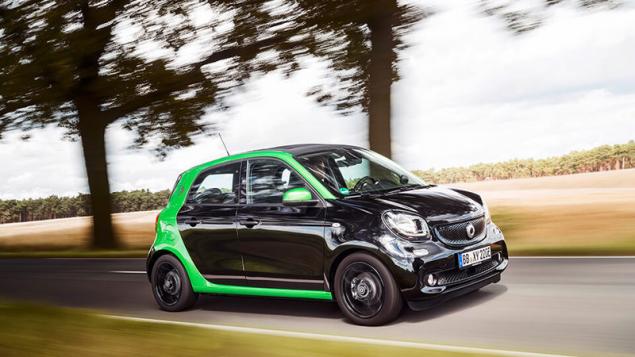 Models will be available to design the package that suggests the presence of green elements exterior, as well as various options from the company Brabus.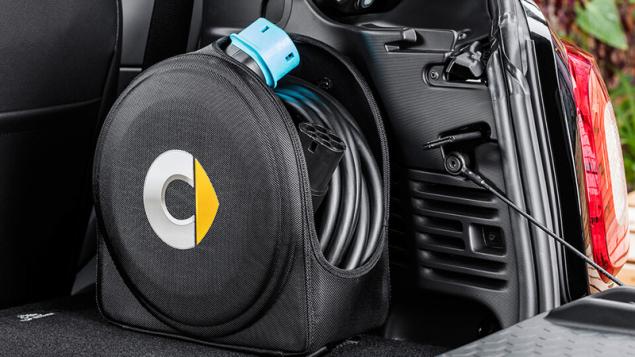 Sale electric "SMARTS" will begin in early 2017. The cheapest electric car will cost in Germany to 21 thousand 940 euros and the most expensive is 25 thousand 200 euros.
The electric version of the Smart ForTwo the previous generation was powered by a 74-horsepower engine, which is powered by lithium-ion battery with a capacity of 17.6 kilowatt-hours. The reserve for the first time was 139 miles. published  
Source: motor.ru/news/2016/09/23/electrosmart/