The extraordinary work of Colombian artist Federico Uribe (Federico Uribe). For his entire artistic career, this author has not created any "traditional" painting or sculpture, more and more tending to unconventional art materials. Same colored pencils that he uses for drawing, or shoelaces for shoes that he is not zachorowania shoes, and creates surreal paintings from the Shoe Laces.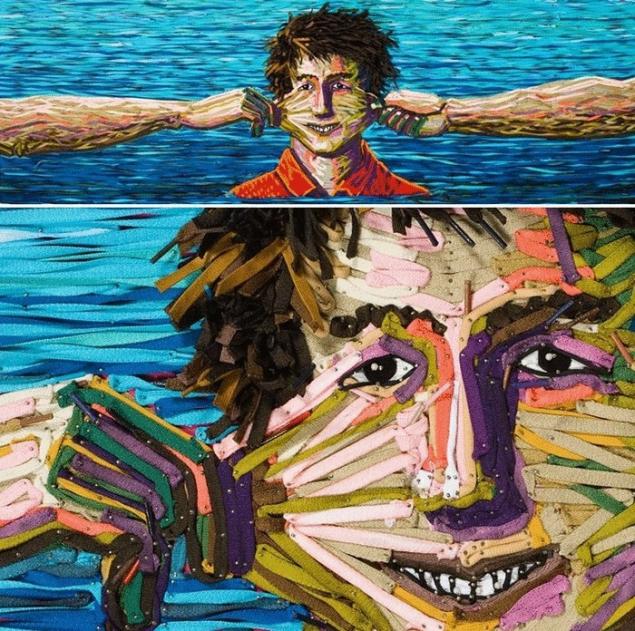 The work of this author can be called experimental, since looking at his work, one might get the impression that he didn't mean it, and for entertainment. What's he playing, folding, shifting and twisting hundreds of colorful laces, forming of them a funny face, faces and figures, and when it turns out that certain continues to move in this direction, with the result that the laces take images of strange people engaged in business. However, the artist with the same seriousness to his work, despite the fact that they all look, to put it mildly, crazy, twisting his insides, his teeth biting into a live chicken.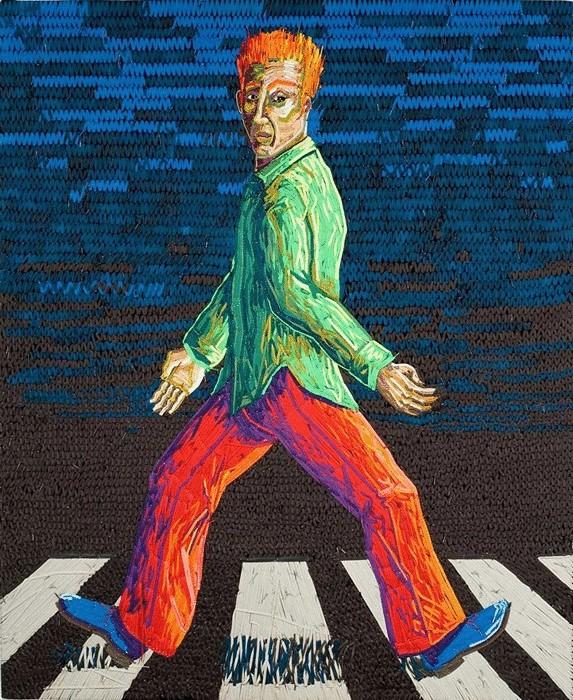 Such a flight of thought and imagination that shows through his paintings of Federico Uribe, can only envy. The ability to think outside of accepted norms, to go beyond the modest earthly fantasies, such talent is not given to everyone, and if it is to develop, you can achieve incredible success. Doing Colombian artist, using laces not as intended, in creative ways, transforming them into masterpieces of modern art that will not leave anyone indifferent spectator.
Source: /users/78