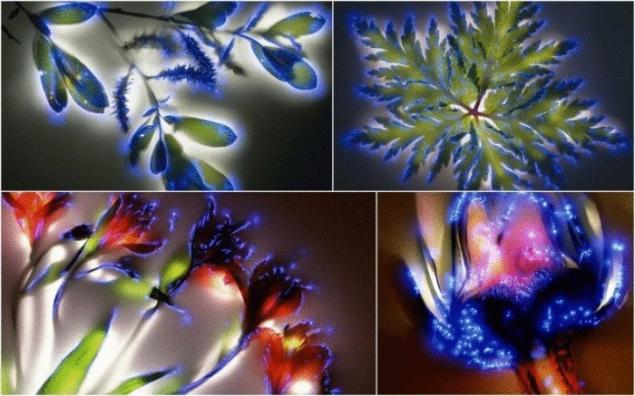 Looking at the works of Robert Buelteman, you might think that this is not just a first-class photographer, but also a magician. Amazing flowers and leaves in the pictures look fantastic: they are bordered with a mysterious blue glow. In order to achieve this effect the master of the San Francisco resorts to using the method of Kirlian, well known in physics. Photographer flows through plants high frequency (80 000 volts), with the result that there arises such an unusual image.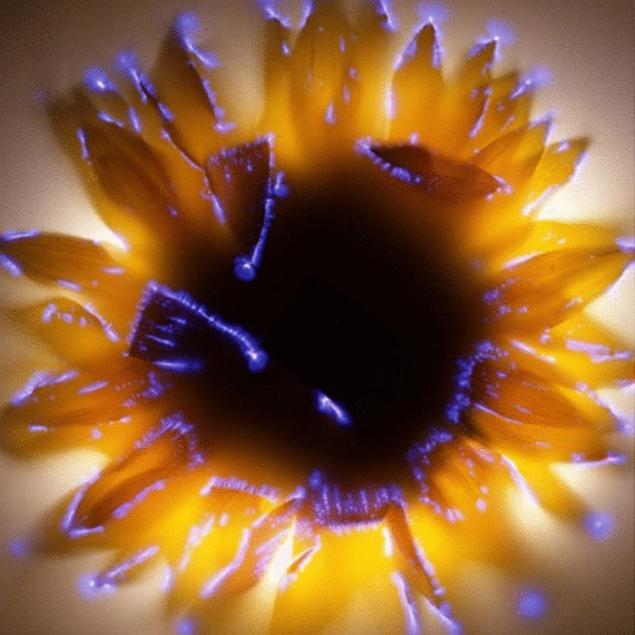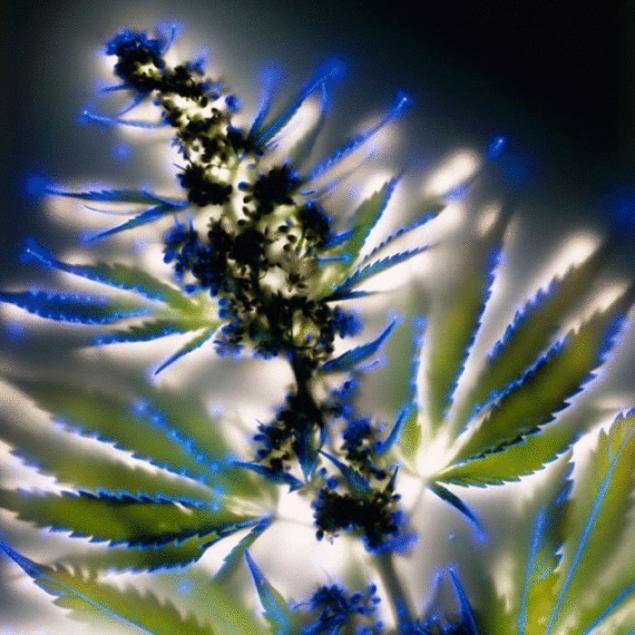 Kirlian method got its name in honor of its discoverer, Krasnodar physiotherapist S. D. Kirlian, who together with his wife patented it in 1949, the Essence of the method is that it gives the opportunity to see the "aura" of the object, which in the process of shooting the object is placed between the capacitor plates made of Plexiglas. Experience a high frequency field in which the object becomes elektropodemom, it appears an electric charge which does not move, as in metals, but rather kept at the same points where there, causing the glow of different brightness corresponding to the conductivity of the placed object.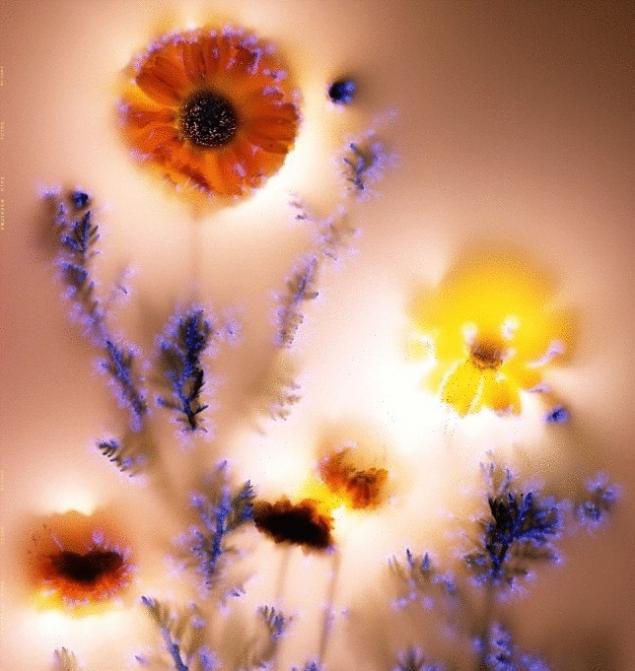 This glow is able to capture Robert Buelteman on their photos. The photographer said that before taking photos of flowers, leaves and thin twigs, it is pre-using a scalpel to leave only the contour of the object to achieve almost complete transparency. Then puts the samples on a color film, fills them with silicone and clamps Plexiglas. In the process of ionization and there is an unusual blue glow, more like a crown. Photos of Robert — the result of hard work: to make a good shot on him sometimes it takes up to 150 attempts.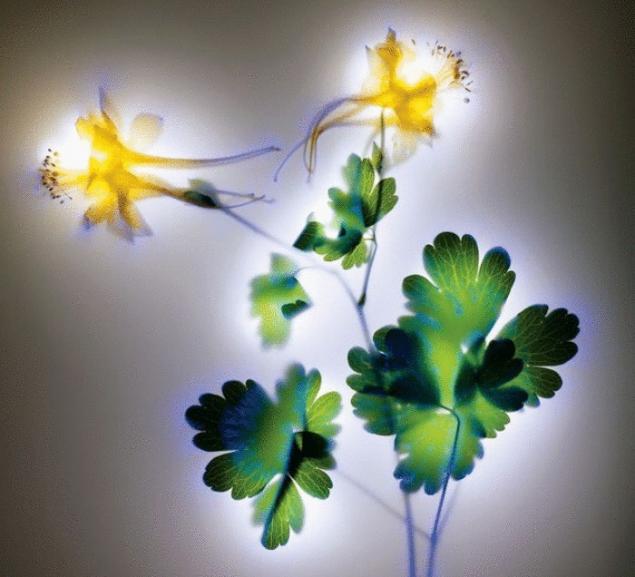 Source: /users/78