The original computer mouse is never too much, think modern designers, and produce new varieties of this easy paddle. Despite the presence of tachpadom in laptops and netbooks, many people still prefer to use a mouse, and given the mobility of personal computers, and the opportunity to begin working in cafes, in the Park, and in transport, the arms should adjust to any surface. His version of the universal manipulator called the Arc Mouse was developed by a Korean designers Seunghoon Shin and Chang Seok Kim.
Most often the mice have to "ride" on the arm of the sofa or chair, or the leg, which sometimes becomes the only available surface for the manipulator. Therefore, the case of the innovation of the mouse should fit the convex surface, without depriving her of the opportunity to work on perfectly smooth. This idea formed the basis of the concept design of the Arc Mouse, and gave a name to a new gadget from the Korean developers.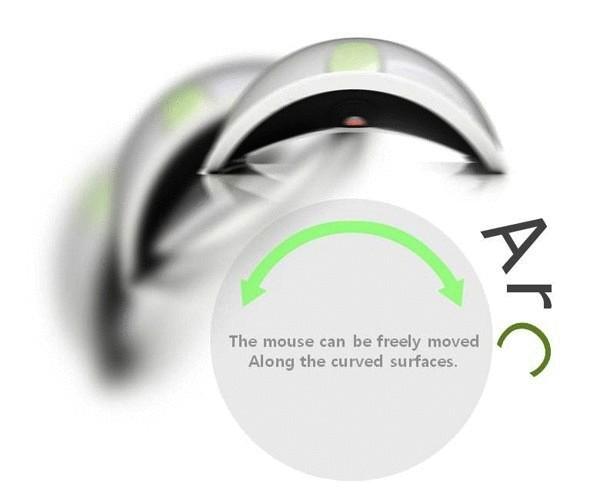 Built in the body of the mouse is ultra-sensitive sensor will not create obstacles for the movement of the gadget on the table, carpet or window sill, in General, for any perfectly flat and smooth surface. A soft coating on the bottom will make the movement as soft and smooth, the developers promise of the concept. Despite the fact that designer mouse Arc Mouse received the award at the competition IDEA Awards entry in 2012, the date of its release remains in question, as the prospect of the implementation of the project as a whole.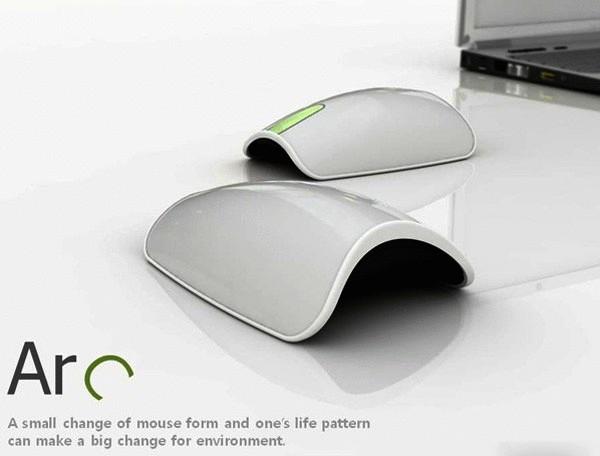 Source: /users/78