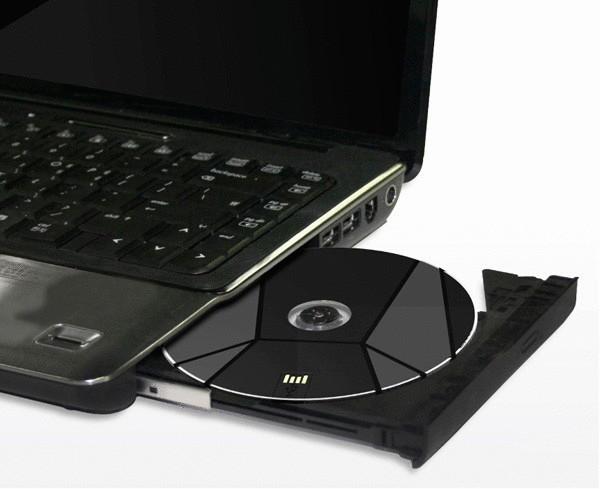 Compact, original, stylish, functional, pleasant to the touch and versatile compatibility requirements users push to the conventional computer mouse. It would seem, what could be easier? And that can be tricky, given that a great number of versions of this gadget has already been invented and embodied in the life of designers? However, the Thai author Tavon Hwang (Taewon Hwang) managed to surprise society, developing the concept of a totally flat paddle called the Flat CD Mouse.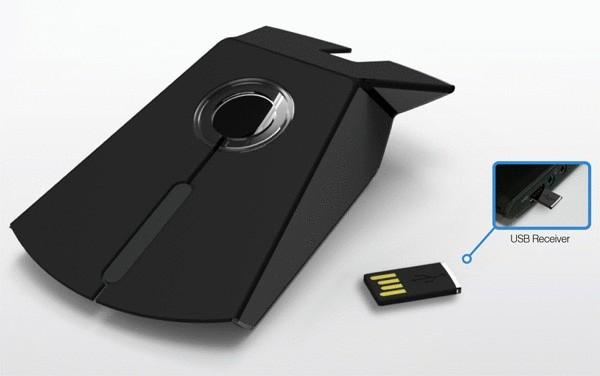 Mouse, CD-ROM and paper for origami — three muses, three sources of inspiration are three incarnations of this gadget. Being a mouse-transformer, Flat CD Mouse is completely flat when open. And easily fits in a CD-ROM, where will not be dropped, not lost, and so will always be at hand. When the positioner is needed, it can easily turn into a three-dimensional mouse, folded in folds like origami.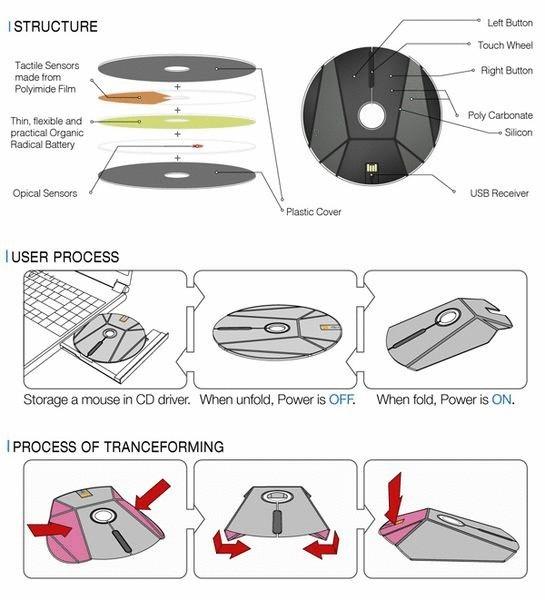 To work with the mouse origami only need to get it from the drive, to fold and fit into the USB port on the radio. Control the mouse should be two standard buttons and the wheel for scrolling in concept — tiny touchpad. This stylish and functional gadget took one of the prizes in the contest iF Design 2012. And there is hope that one day the Flat CD Mouse would be on the shelves with the logo of one of the leading companies whose gadgets and devices are popular all over the world.
Source: /users/78