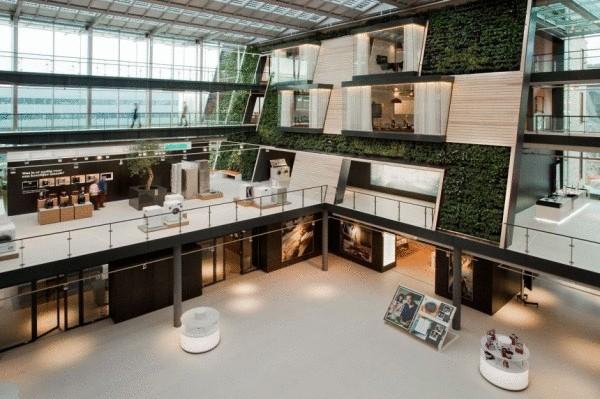 B/S/H/ Office – unique office, created by specialists of architectural Studio of William McDonough + Partners and D/DOCK for a brand of Bosch Siemens Hausgerate (B/S/H/) in the Netherlands. The dominant feature of the new headquarters of the company was the four-level "living" wall of atrium interior space.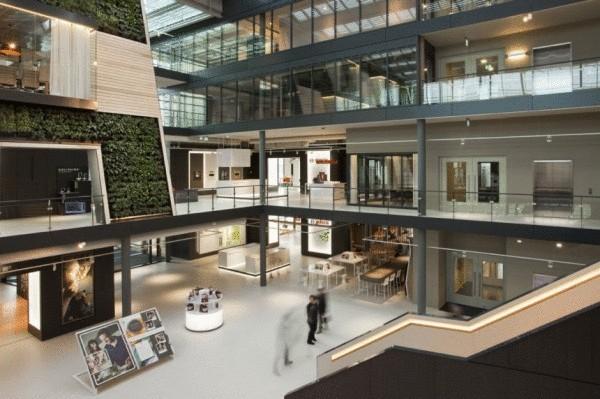 The outdoor environment is designed to create a favorable atmosphere and environment for work and rest of staff as well as visitors to the office. Flexible and innovative design involves the most effective use of natural daylight and energy generated by photovoltaic panels (BIPV) installed on the roof of the building.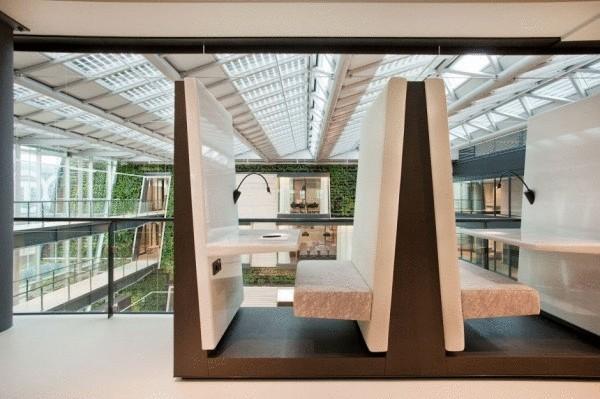 The interior of the B/S/H/ Office strives to be a model of a new generation of office, where branded style focuses on the personality of each team member. This space with ease and in a very short time to adapt to the requirements of any company.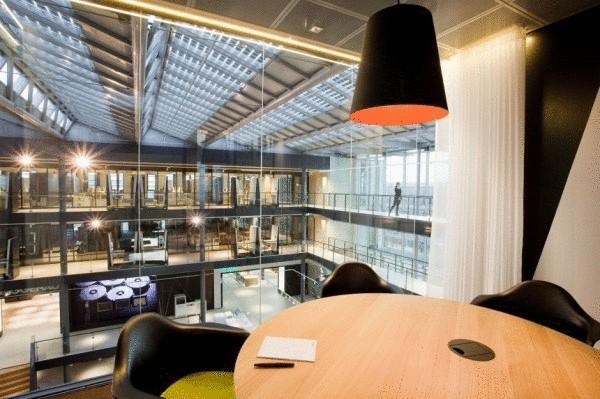 In addition to workspace, there are exhibition halls, a bar and a restaurant for staff and guests of the office.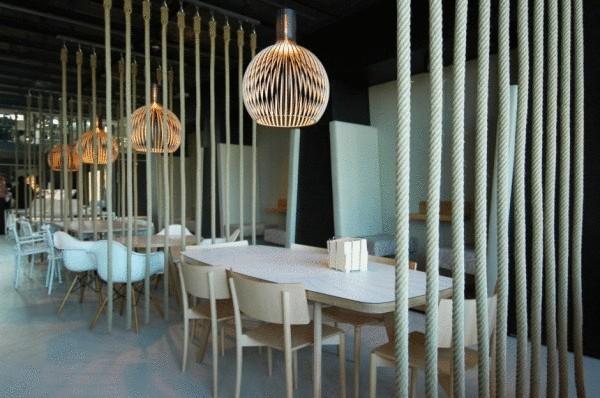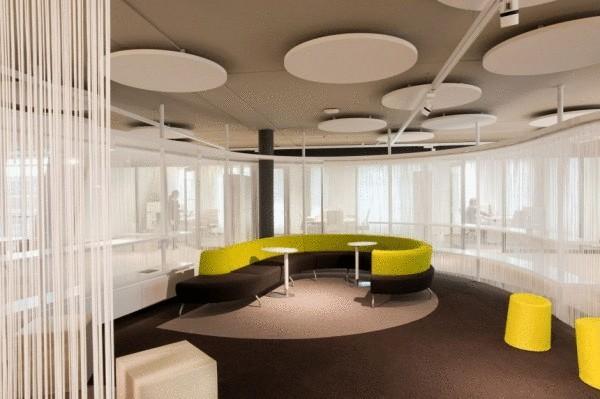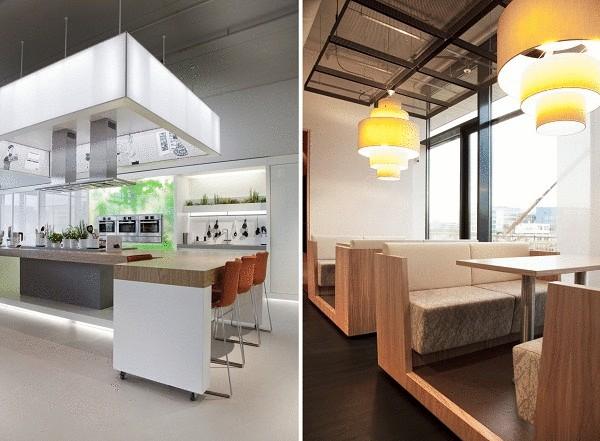 Source: /users/78