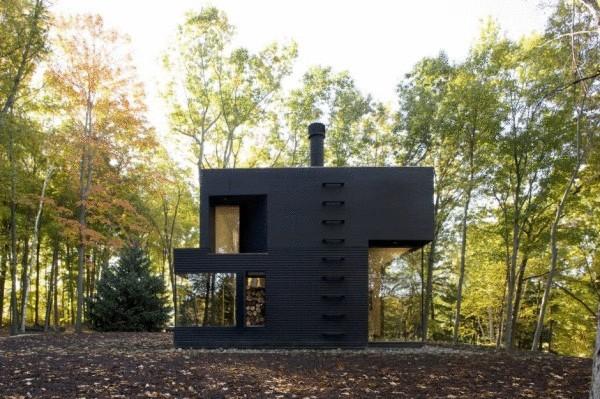 Writer's Studio is a unique project, carried out by specialists of American architectural Studio Cooper Joseph Studio in new York (USA). Small country house with unusual architecture belongs to the writer and serves as a creative Studio where you can work, read and relax while listening to music and nature sounds.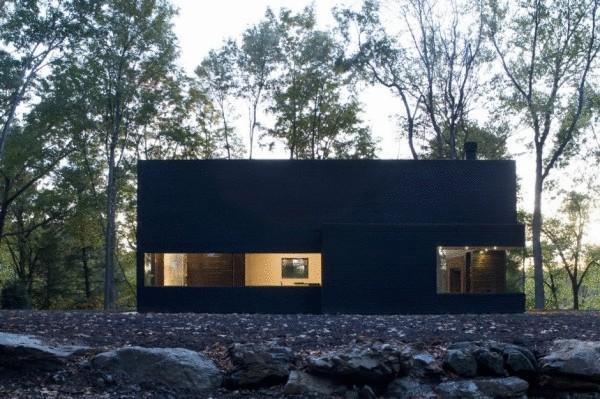 From the Windows of the house overlooking the pond. On the one hand, the Studio is bordered by a picturesque field, on the other hand immersed in the forest. The overall impression of the structure is deceptively simple. Each facade has openings, orientation, size and position of which are designed to meet the eye level of people that are on the first or second level.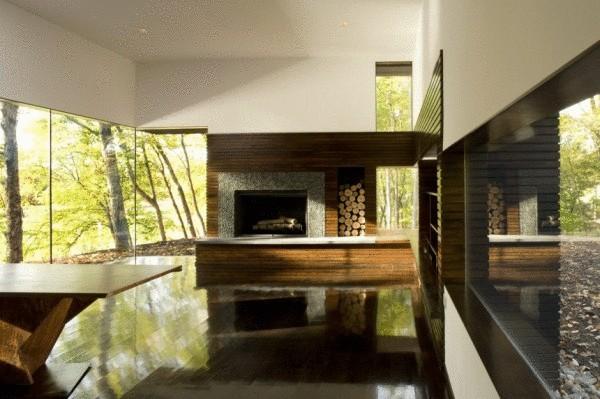 A simple and elegant design blends harmoniously into the natural landscape, without attracting undue attention, but do not leave indifferent beholder. Sitopaladi black exterior draws attention to the magnificent structure geometry.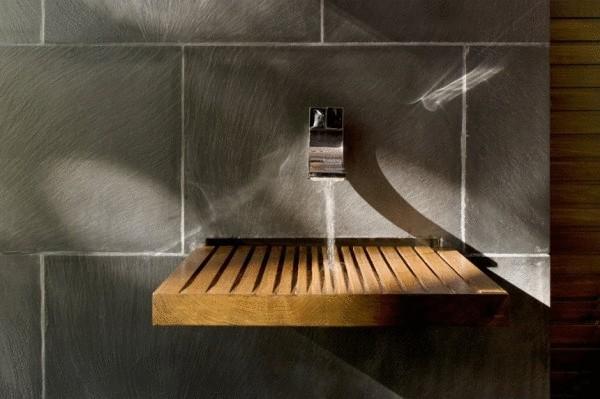 The interior of the house is decorated with walnut. Large Windows, glossy ceilings and a minimum of furniture provide a visual extension of the boundaries of a relatively small house, the interior of which is seeking to merge with nature.
Source: /users/78