The biggest rabbit in the world is 1 m 20 cm in height. He is called Darius, a continental Giant. Animal still growing. His breeder Annette Edwards expects that it will continue to grow for at least another six months.
The Bunny eats 12 carrots, 6 apples and 2 cabbages a day.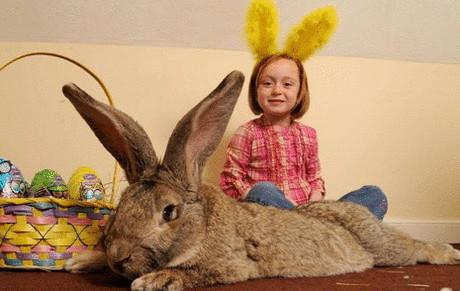 "He's very soft, and I am surprised that it helped him grow more than others," — said Annette.
"He also runs a lot, so the combination of food and exercises gave a wonderful effect. He is a very kind animal, and as you pass near it, you can see how light his eyes. When he grows up, it becomes huge. I measured it this week and suddenly realized that he was more than Alice, the rabbit, which still was the largest in the world," shared the woman.
59-year-old Edwards raised four largest rabbits in the world in Worcester. The first was Roberto, Amy the second, the third Alice and the fourth for Darius. Each of them weighs at least ten pounds. The hostess waiting at the moment to confirm a new record.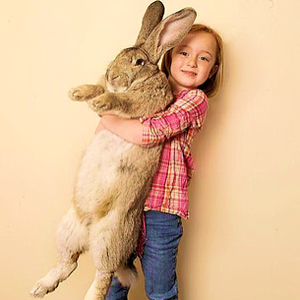 The Guinness book of records stopped accepting applications for the biggest animals in the world, considering that the owners simply overfeed them. But Darius will not weigh and measure his height.
The speaker of the edition declared that this is the first rabbit with the growth of more than a meter.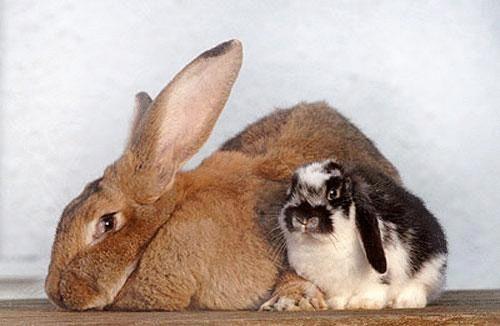 "Well, that record, too, of our family. His grandmother Amy died last year and it was very sad, but I think it would be nice to know that her elder son is a world record," said Edwards.
Source: /users/104