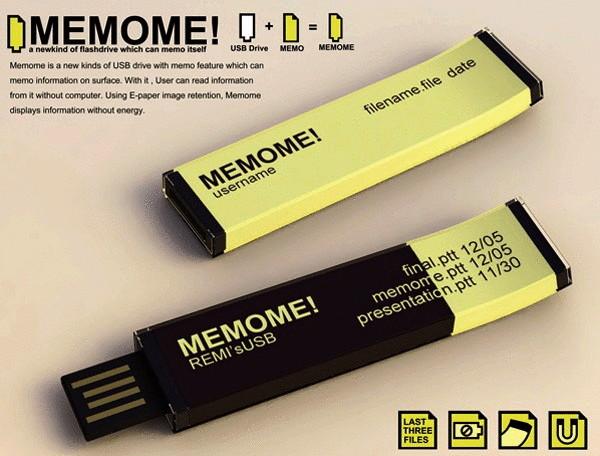 Notes on the refrigerator, mirror, bedside table — the same mini files in. txt format, which is stored on the stick little post-it notes. Having the same Parallels, the young designer Jui-Min Huang came up with a concept USB flash drive with the same name Memome USB designed not only for storage but for immediate demonstration information.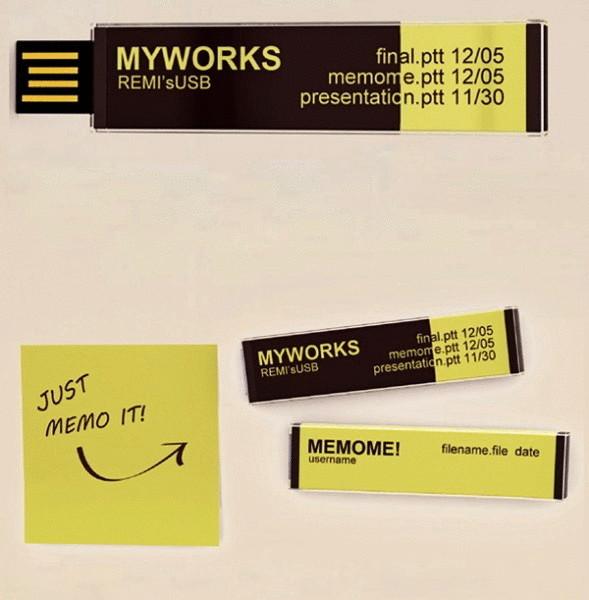 The concept is a Memome USB flash drive with a mini-display on e-ink technology, where a short line shows useful information about the state of the device. So, the system displays information about the last three downloaded files, amount of free memory, and also the name of a removable drive, to avoid confusion in the list of connected devices when the time comes to disable one of them.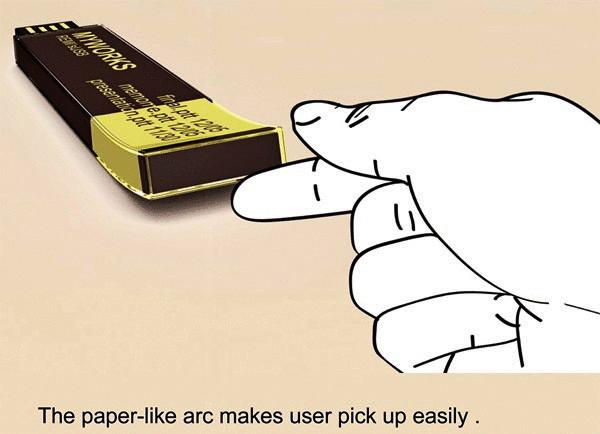 By the way, slightly curved "tail" of the stick, allowing you to easily take it off the table and it is convenient to remove from the port, reminiscent of the curved area of the leaf for notes, and a small magnet built into the tail allows you to attach the Memome USB to the refrigerator, where hangs a pair of traditional paper notes. This concept is nominated for the contest of innovative gadgets iF Design Talents 2012.
Source: /users/78