Grimshaw Architects Bureau continues design work within the total reconstruction of the famous London Paddington rail station and the surrounding areas. Was recently released a draft of the 15-storey office and residential building.


This Central object called a composite is to combine the embankment of the Grand Union canal with a quarter of bishops bridge road. The underground floors of the building will be integrated into the urban transport system. In particular, it is planned to build a new entrance to the metro station "Hammersmith & city" and "circle line", which will be connected to the terminal by a taxi near Paddington station. According to one of the partners Grimshaw Architects Declan McCafferty, this explains the high social importance of the project.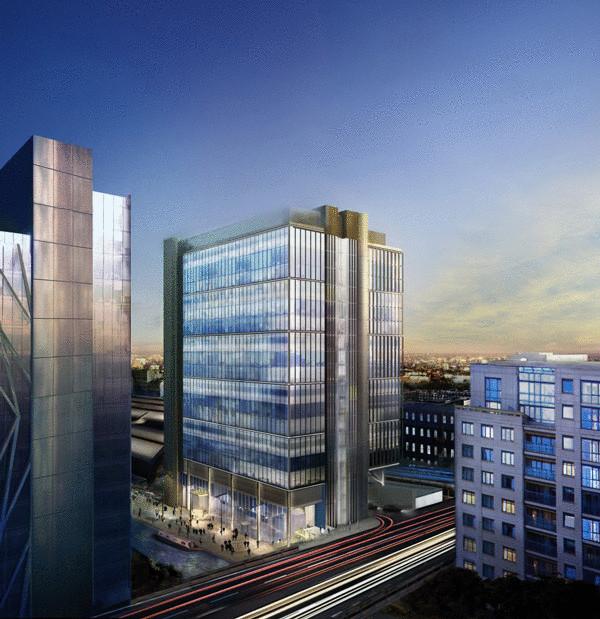 The facades of office and residential buildings divided in a horizontal plane into blocks of three floors each. From the South and North side with the console offsets, which rely on the colonnade (North side) and a system of metal trusses (South side). Under the console will be road access for taxis. North colonnade deployed edge to the pedestrian area of the Grand Union canal.
From the Northern facade is the main entrance leading out to the double height lobby, which designed the reception area. On the Western facade will be mounted lift glass capsule, transporting people to the upper floors. South, West and East facades of the building will be equipped with a system of vertical automatic sun screens. Turning at different angles during the day, the screens will create a specific pattern on the outside and black and white pattern in the interior.
The reconstruction of the station "Hammersmith & city" plan to complete in 2014. Railway area the builders will pass by 2018. It is expected that while using it for hours in both directions will be 24 trains linking Paddington and Whitechapel.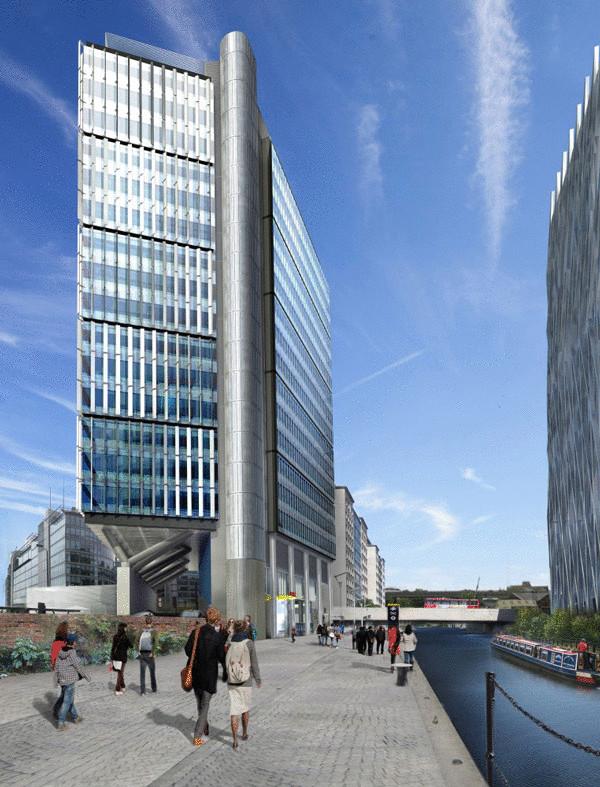 Source: /users/104