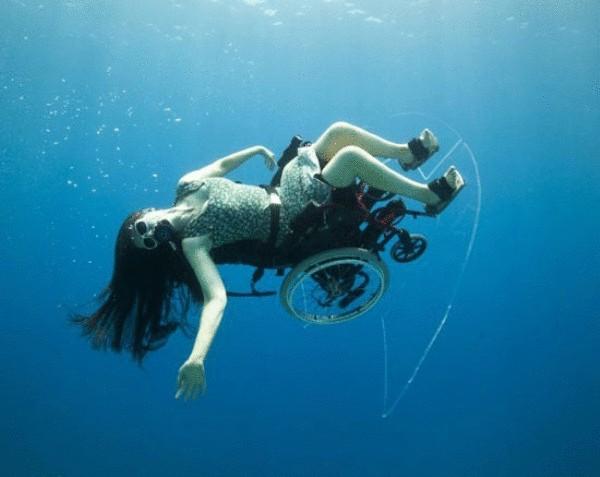 Continuing the idea of the Paralympic games, artist sue Austin has created a self-propelled underwater wheelchair that makes it possible for diving for the disabled. The idea with the chair is a part of presentation "Creating the Spectacle!", organized by artist, which is a series of specially filmed and live artistic exhibitions that show very sue and her underwater adventures.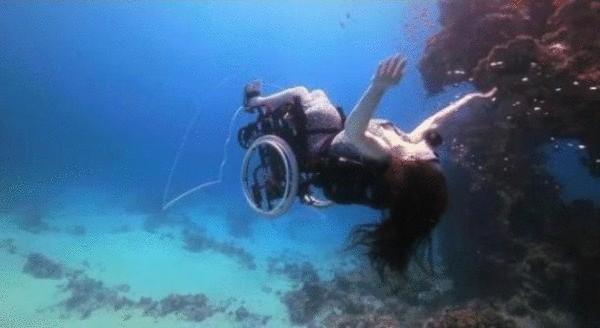 Sue Austin has been in a wheelchair in 1996, but has dedicated himself to "finding a way to realize and share with others your experience of a man forced to use a wheelchair; open deep problems of self-presentation and to argue with those who think 'people with disabilities' not such as all". She transformed the chair with the help of experts in diving who installed the device for the immersion and custom-made fins to facilitate the management.
Austin says the idea came after she in 2005, learned to swim with scuba diving, and diving became her main hobby. "When I talked about this with the specialists, the engineers said that this won't work because the wheelchair will start to rotate, because it is not adapted for movement under water. But I was sure that everything will work out," she told the BBC.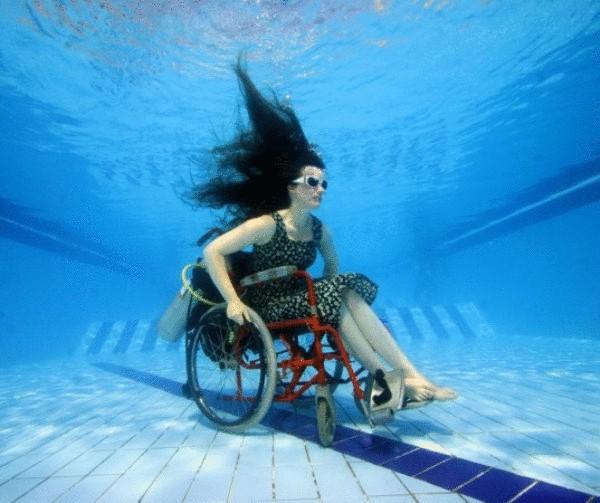 For project Austin bought a wheelchair in the NHS and spent months adapting it for swimming. "Of course, it was much more difficult than I expected," says sue. She changed the footrest to the shaped fins that are required for manoeuvring underwater.
Source: /users/78