Today, after twelve days after the closing of the Olympic Games in Sochi will be held the opening ceremony of the Winter Paralympic Games. I suggest you think about our award-winning Paralympic athletes and learn about their plight and endless struggle. Vladimir Kiselev at age 12 had an accident. After the surgery, the doctor told him: "Do not worry, you're still in the yard on a bicycle drive will be." Famous cyclist Vladimir did not, he became a biathlete, two-time champion of the Paralympic Games 2006. One of his gold medals Vladimir Kiselev gave coach Irina Gromova, who believed in his power, probably more than the athlete. Paralympics in Turin was the first Winter Games Kiseleva, before he engaged in athletics. Sydney Vladimir has come to finish fourth. I wanted to quit sports, was engaged for five years. But coaches, relatives, friends convinced him to return. They said that we need to continue. And they were right.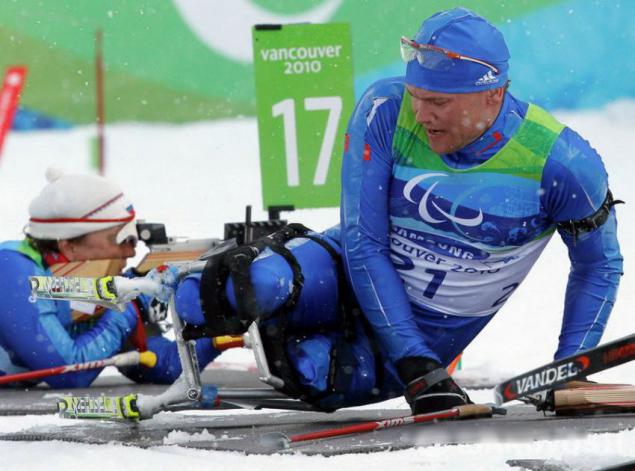 Sergey Shilov left the sport after an accident resulting in the injury of the spine. The first two, Sergei hoped that once again back on track. Then I realized that the miracle did not happen. "On alcohol, I never thought. I was surrounded by loving people. I felt responsible for them ", - says Sergey. Shilov proudly calls himself a generalist, he participated in the 10 Paralympics: five year olds and five winter. Six times champion Sergey Paralympics - once in Nagano, three times - in Salt Lake City, and twice - in Vancouver. "I am above all a man, man. I have myself to succeed. When this understanding comes at once and life is changing, disappearing any restrictions - said the champion. - Stop feeling sorry for yourself ".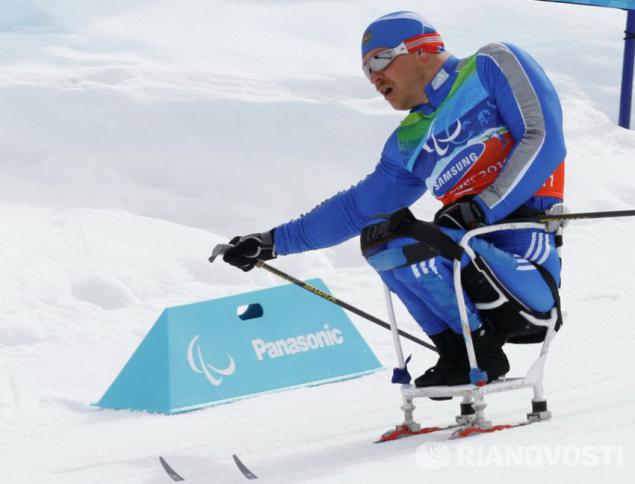 In 2000, a four-time Paralympic champion Irek Zaripov Vancouver had a car accident. Then Irek was 17 years old. Three years later, Zaripov came into the sport, "just to take time." His victory in Vancouver Irek devoted parents, wife and son Aynur, on 21 March 2010, the closing day of the Games, is 2 years old. And in November 2010, the athlete for the second time became a father, his daughter Diana.
Three-time Paralympic champion Anna Burmistrov sports started practicing at the age of 6 years. The doctors said that she, with her birth trauma, can not exercise that sport it "simply ruin," but my mother Anna, she last skier, insisted. As a result, Anna was 14 years old got into the team and began performing at the international level. The main thing, says the athlete, "Do not be lazy and do not feel sorry for yourself." Only one time, Anna missed sports events, because it was at his own wedding.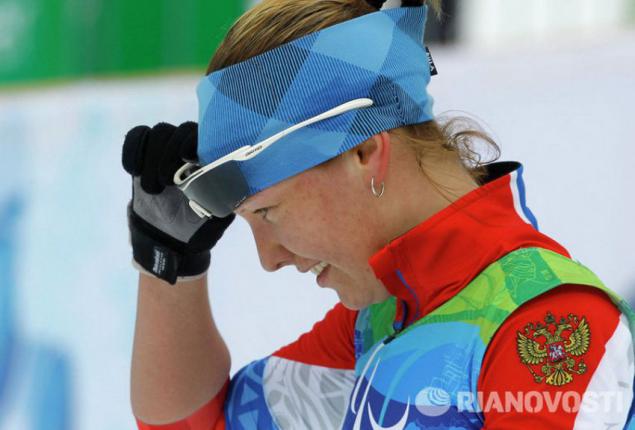 Mother Mary Iovleva abandoned her in the hospital. The girl went to the house of the baby, and then - in a boarding school for mentally retarded children. Masha did not hear and could not learn to speak. Thanks to caring people and its fighting spirit with the Paralympics in Vancouver Maria Iovleva brought three medals - two gold and a silver. "She has the balance of nature - admires coach Masha Alexander piston - it did not have to learn to shoot it just beat the target and fell." - "We have the police do not shoot," - with skill adds a second coach Masha Igor Orlov, a former police officer.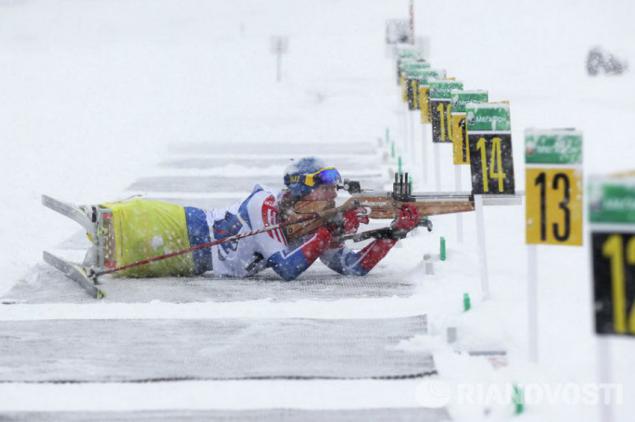 Nikolai Poluhin became the visually impaired in 11 years. After 17 years, Nicholas brought back from Vancouver 6 awards. Bronze, four silver, and gold. Main won an Olympic medal in the relay Nicholas. He ran the last stage with a big lag, able to play a lot of time ahead of our eternal rivals - the Norwegians. In Sochi Nikolai wants to win an individual gold medal in skiing and beat Brian McKeever from Canada.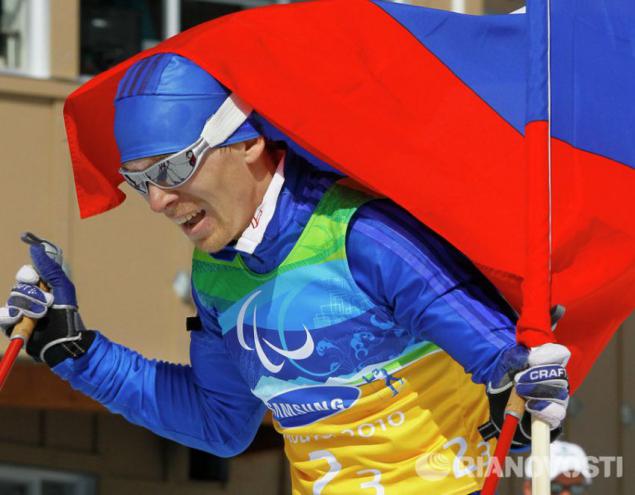 Kirill Mikhailov ski racing started in childhood. In 1999, in the life of the promising athlete was a tragedy: his motorbike hit by a car. Four years Cyril was treated, and then found the strength to return to training and sports. In 2006, he returned from Turin Mikhailov champion three gold medals he won in Vancouver. This year the whole area of ​​the Republic of Bashkortostan Mishkinskoye will wait for his famous countryman gold Sochi.
Russian biathlete Irek Mannanov - a veteran of the Paralympic movement. His first gold brought from Irek in 1998, where he became a double champion. At the Paralympic Games in Salt Lake City in 2002, he twice won silver in Turin - "silver" in the relay and individual "gold." In 2009, the Finnish Vuokatti at the World Championships in biathlon and cross-country skiing Paralympic athlete Bashkir won "Gold" in the category of visually impaired athletes. Irek was the best in the race at 12, 5 km, ahead of Canadian Brian McKeever.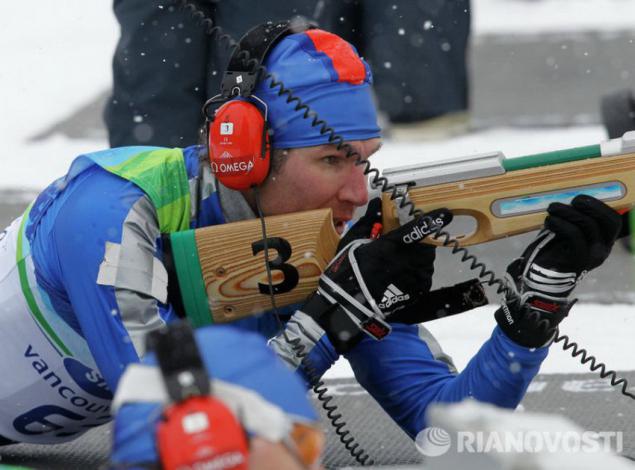 Biathlete Tatiana Ilyushchenko - Paralympic champion, also on account of its 4 silver and 2 bronze (skiing) in 2002-2006.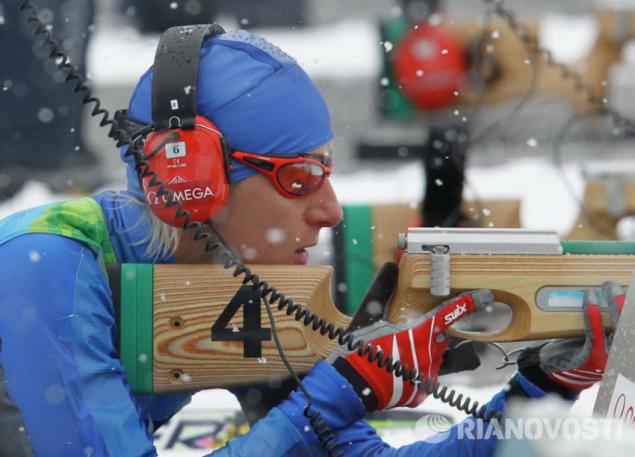 Life Mikhail Terentyev turned in one day. In January 1986, the Nordic Combined competitions he unsuccessfully jumped from a springboard and received severe compression fracture of the spine. The result left paralyzed from the waist down. Despair came when it became clear that a wheelchair was still in the Soviet Union can be neither bought nor reach. Year crawling around the apartment in her lap. Six years young guy essentially bezvylazno he held within four walls. That all changed after meeting with coach Irina Gromova. In 1994 Michael made his debut at the Paralympic Games in Lillehammer. In cross-country skiing and biathlon, at all distances confidently he took the first place. From the end. At Nagano in 1998, Michael was able to win two silver medals and one bronze, and Paralympic Winter Games in Salt Lake City in 2002 at a distance of 10 km Terentev won gold. In Turin in 2006 Terentiev won a bronze medal in the biathlon. Today, Michael - General Secretary of the Russian Paralympic Committee.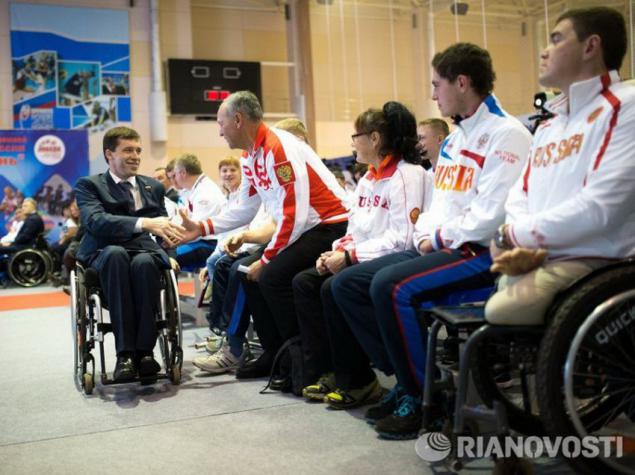 Source: ria.ru