Blue pond is located on the left Bank of the river, Baigou, to the South-East of the town of biei in Hokkaido, Japan. This amazing reservoir can be found 2.5 kilometers to the Northwest from the hot springs of platinum at the foot of mount Tokachi.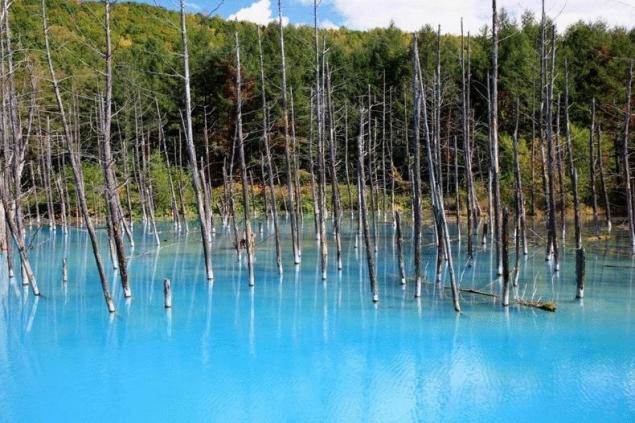 The pond received its name from the bright blue hue of the water, with lots of wooden posts protruding from the water surface. The island is well-known to tourists for its unique nature. There is a pond with clear water crystal blue.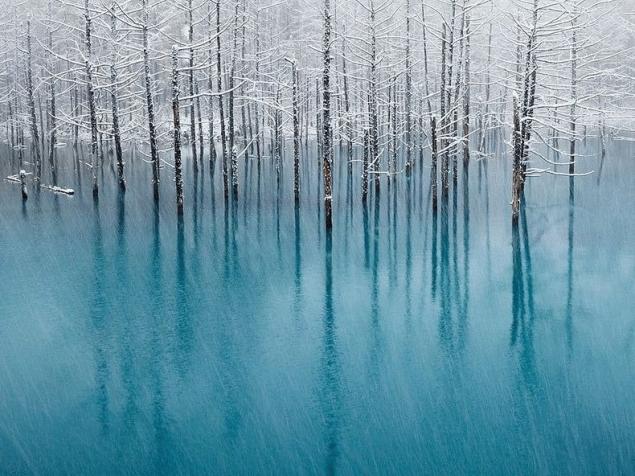 This is one of the main attractions of the tourist resort located near the small town of Biei (Biei). The pond is also known as the Blue Pond. Despite scientists conducted thorough analyses of water samples from the pond clear answer is still no.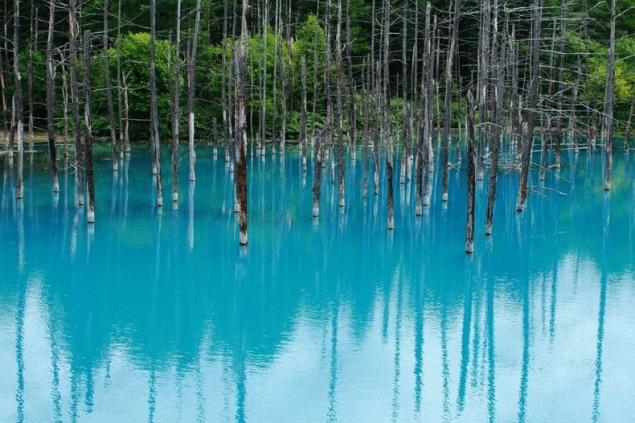 In this respect there are some theories. According to the most common of them, contribute to the blue water of Shirogane hot spring, containing natural minerals, which in turn and give the pond a blue color.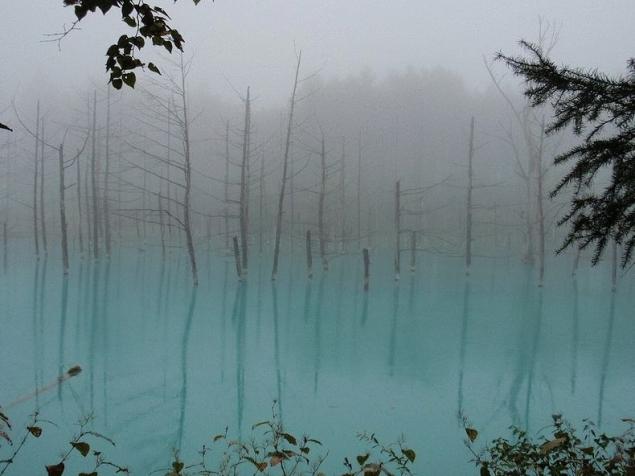 Blue pond is relatively recent. It is an artificial lake created after the construction of levees to protect the area from mud flows down from the nearby volcano of Tokachi. The dam began to build immediately after the eruption in December 1988. Bureau of regional development of Hokkaido has decided to use the dam to prevent debris flows during subsequent eruptions. And now, the water blocked by the dam, stays in the woods, creating the Blue pond.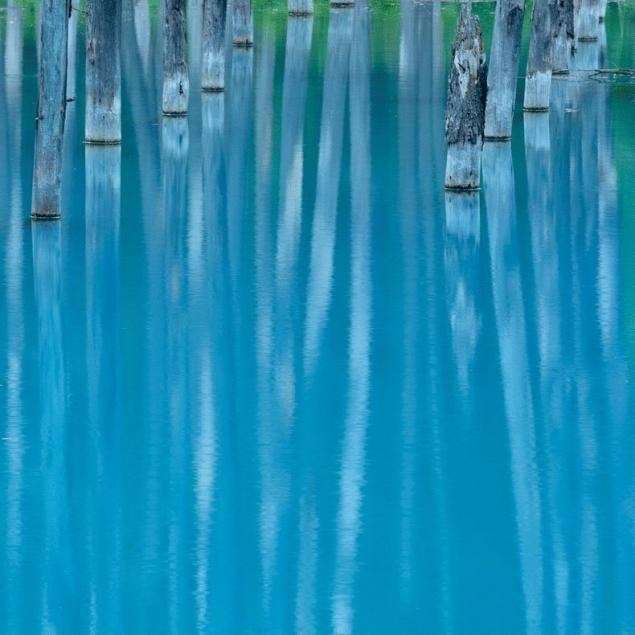 Source: /users/117