Designer Lilian Kong (Lilian Kong) considered that the traditional design of extinguisher is unsuitable for the environment of the modern theatre, therefore, proposed a new design, the creation of which inspired by her flame images, and statues of dancing figures. New fire extinguisher may well be proud of its dramatic form, which is able to perfectly and harmoniously into the surrounding environment, but still retains the characteristics of conventional fire extinguisher, such as color, lever and safety pin.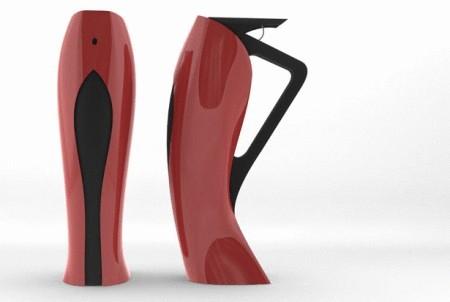 Safety pin performs the function of a visible barrier, designed to prevent any accidental pressing on the trigger. Angular handle helps to naturally direct the fire extinguisher towards the source of the fire, and the curved body of the extinguisher creates the most comfortable grip for the other hand.
The artistry of this new fire extinguisher is also seen in the possibility to change the housing on the housing of another color. Available color represented by red, white, grey and black.
It may not be the most appropriate and useful concept, but the idea is pretty interesting. After all, if you think about it, when you come to the theatre or other similar institution, and see some items, in particular a fire extinguisher, sloppy hidden somewhere in the corner, their appearance is quite able to warp the minds of even the most sophisticated connoisseurs. And with such ideas, you can create the perfect ambience and absolute fullness of the image in any setting.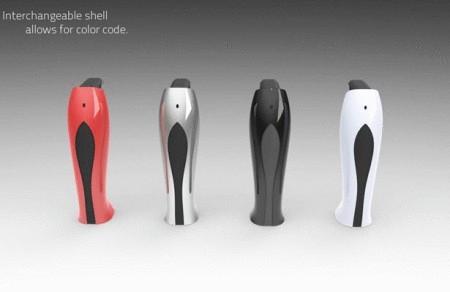 Source: /users/104