The architects of Studio O+A has carried out the reconstruction of the office of global provider of online services is Aol. in Palo Alto (United States). Now the staff has space for Billiards and table tennis, cozy places for relaxation and creative work in a relaxed atmosphere.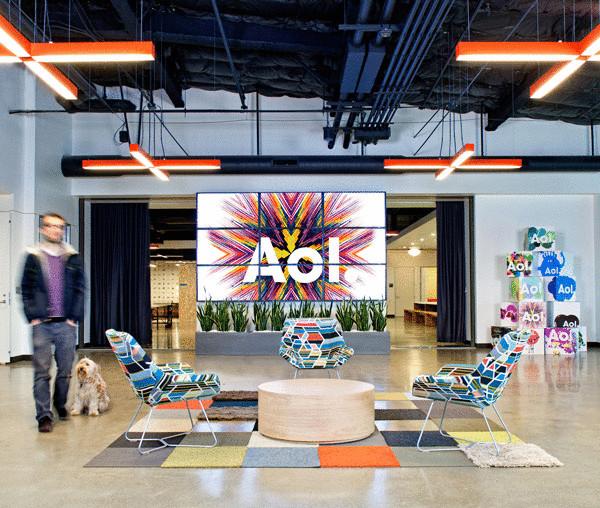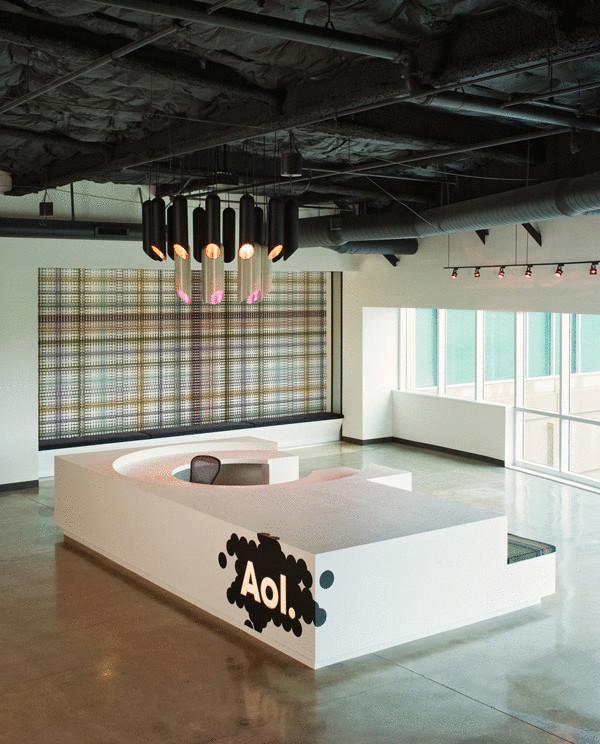 The previous design of this space of 7,500 sq m fully consistent with the concepts of corporate culture of the 80-ies of the last century. The interior was divided into rectangular spaces with standard finish and low suspended ceilings. The authors of the project decided to make an open plan office, the style of which is close to the design of the new Aol logo: white simple style letters on a multicolored background.
In the process of reconstruction, the builders dismantled all the interior walls and cleaned: floor to concrete ceiling to utility lines and walls to the brick. The inner space of the office has become an industrial look. Then the walls were painted white and the ceiling black. Appeared several meeting cabins, it was decided to form separate cylindrical volumes with walls of OSB, and fiberglass. In the relaxation area of the OSB, processed by the sandblasting machine are used for covering the ceiling and walls.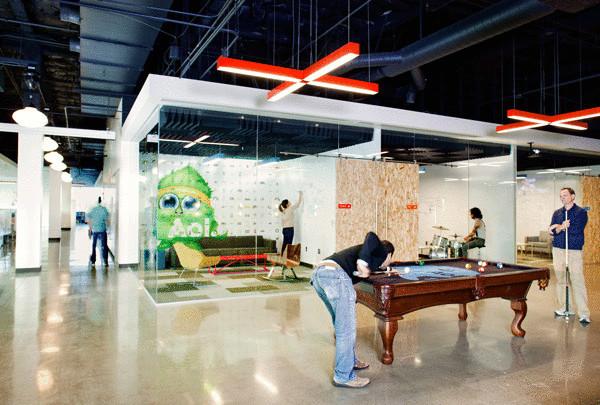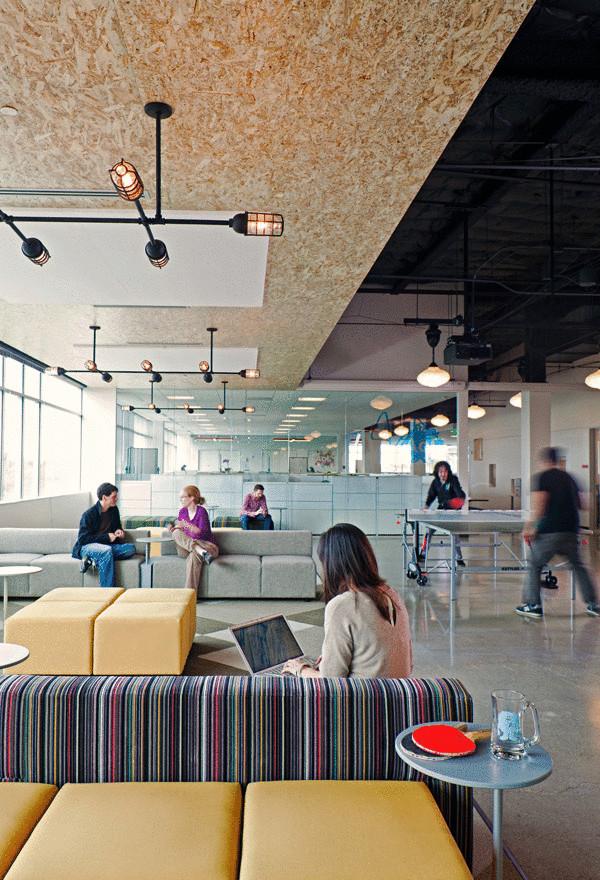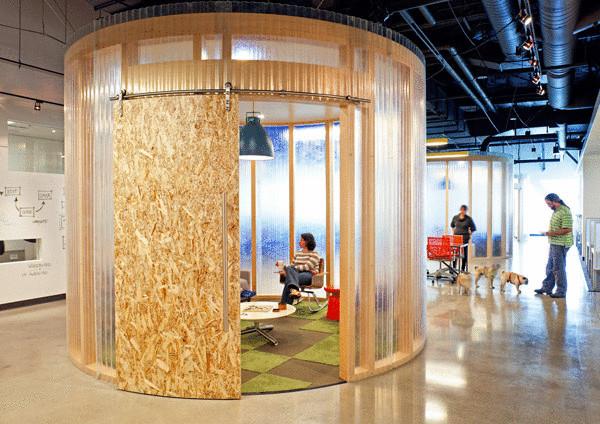 The office space generally monochrome, but the designers put in this colour with a cruciform pendant, the graphic design of the walls, bright rugs and colorful furniture.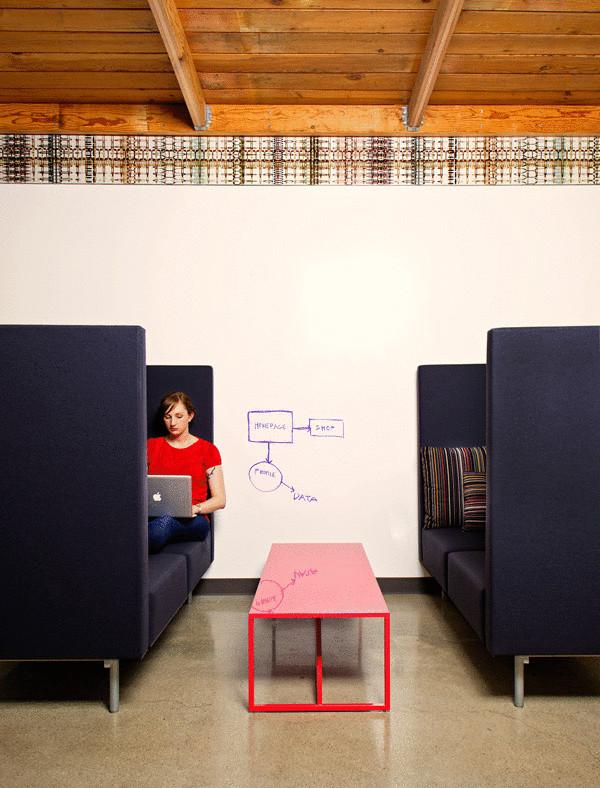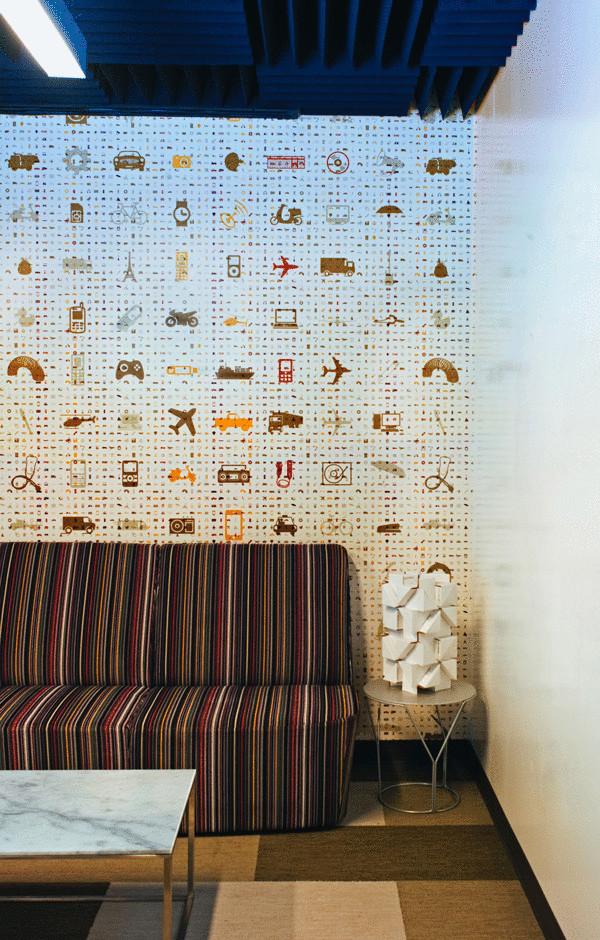 Source: /users/104