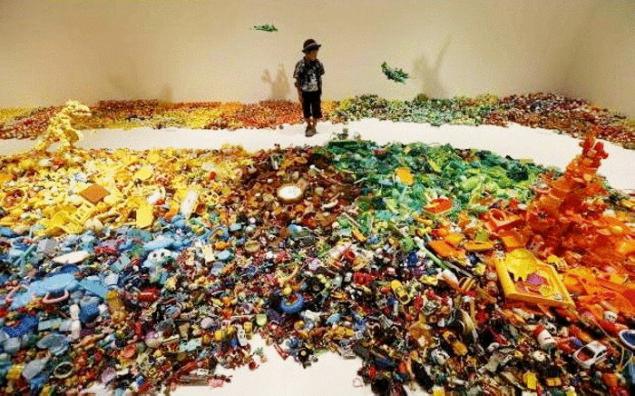 Where the childhood leaves? To this question tried to answer many generations of curious poets, composers, artists, painters, sculptors. And every eventually left to his own opinion, giving us, their descendants, a lot of different versions. Japanese artist Hiroshi Fuji is also trying to find the answer to this question, although from childhood he clearly is in no hurry to leave. For 13 years he collected a huge pile of toys, which later turned into no less than a large-scale installation Central Kaeru Station.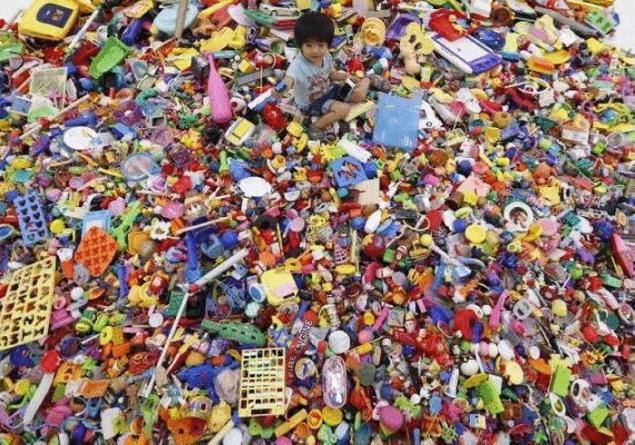 However, it is not just toys, says the author of the installation. These toys victims affected by the fact that their owners quickly left the childhood. In the end, they became forgotten and unnecessary, have become superfluous stuff that is not even sorry to throw the dust is not collected and do not take place in the apartment. These are the toys Hiroshi Fuji sheltered, warmed, and gave them new life in the form of unusual works of art.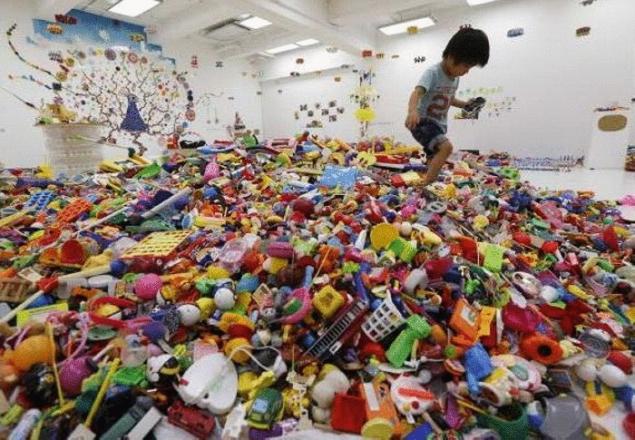 Some items from these one hundred thousand, the author found himself in the house in the attic, neighbors, parents, friends and friends of friends. A significant contribution to this installation introduced a "new adult", which is not a pity to part with the memories of barefoot childhood, and once well-loved transformers, Mickey Moush, dolls, action figures and thousands of other plastic, clay and rubber figures. But mostly the toys donated fans of unusual art Hiroshi Fuji, known for the fact that turns them into amazing sculptures. To see this art project in Tokyo, starting September 6.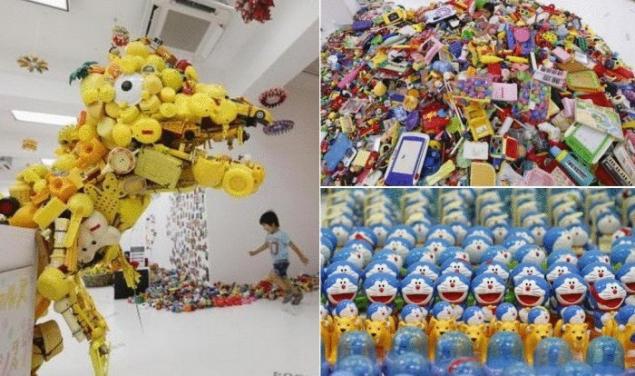 Source: /users/78