A curious device for cooling drinks, designed by James Skajem, has introduced its consumers, the company Electrolux.
The surprisingly simple design of the cooler causes a puzzled smile to the buyer, but, nevertheless, satisfactory operation of the device is guaranteed. Portable cooler cools bottled drinks with incredible speed.
And the process of operation of the device is accompanied by right after the "theatrical" effects – droplets of light condensate on the walls of the container is suddenly replaced by a mysterious fog enveloping the bottle of drink.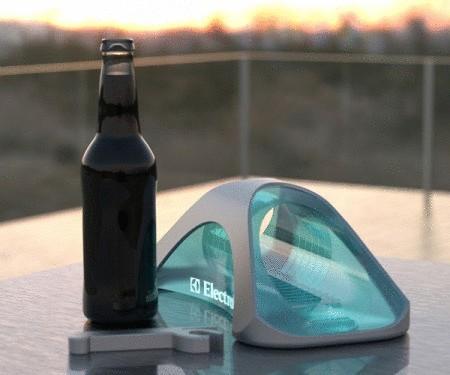 The operation principle is based on the use of thermoelectric technology, according to which, an electric current flows in the places of junction of dissimilar semiconductors, instantly cools one side of the semiconductor wafer.
As explained by the inventor himself, the excess energy, after cooling bottles of beverage, is used to charge the device's battery.
Only throwing a first look at this device, you intuitively understand the principle of its use. Cylindrical cavity in the device body and lures to put into it a bottle of champagne, wine, beer, or other beverage. And transparent ice coating stainless steel and frosty blue matte glass used in the design of the cooler caused by the feelings of aerodynamics and coolness, and are refreshing and invigorating.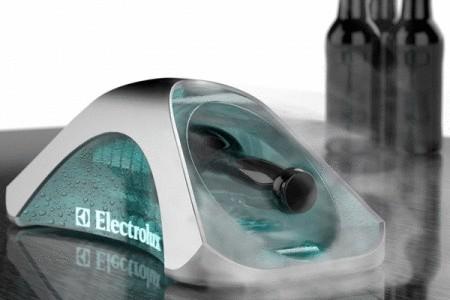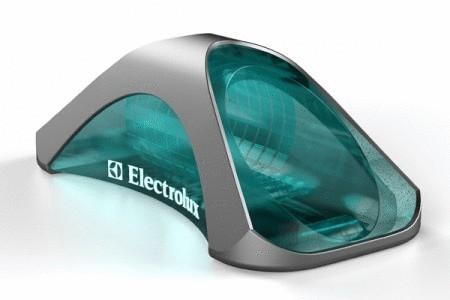 Source: /users/104