BIG Bureau proposed the concept of the new natural history Museum in Copenhagen. The customer is the Ministry of energy and construction of Denmark and University of Copenhagen.
The main idea of the architects was to design not a building and not even a complex of buildings and landscape with an area of 38 000 sq m, which will unite the Museum and the Botanical garden in the heart of the Danish capital. Zero the new Museum resembles a large urban area divided into several functional areas.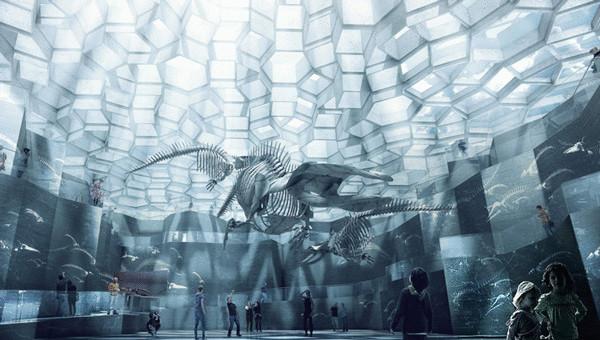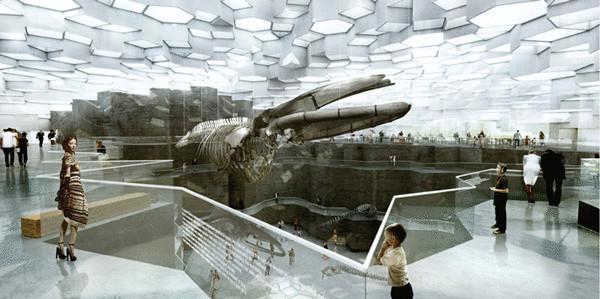 The Central elements of the composition can be called two rounded in terms of multi-level megalithic structures, built of stone blocks. They form on the land pattern, like a cluster of living cells, whether the detail of the camouflage coloring of tropical fish. Stone blocks form asymmetric cells. Some of them solved in the form of flower beds and green lawns, others are skylights, designed for insulation of underground spaces. In addition, borders of cells are used to relax tired tourists.
The main exhibition space of the Museum is the so – called hall of the Great whale, located on the first underground level. Here, in the room with the second light, will be presented to the skeletons of fossil and modern animals have been found by archaeologists and paleontologists in the territory of different countries. The second underground level connects all the rooms of the Museum, thus forming a closed tour route. Here is also planned for the store that sunlight is contraindicated.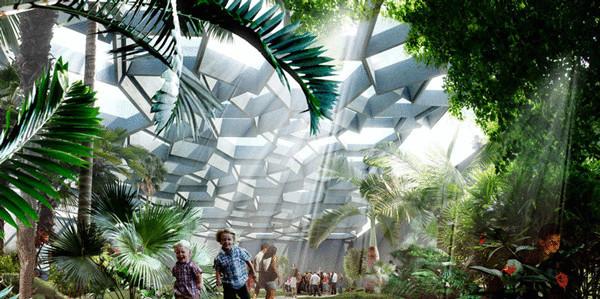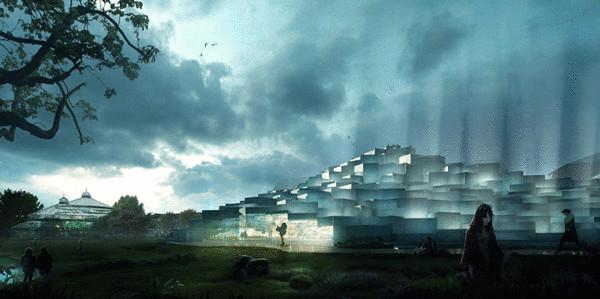 Source: /users/104