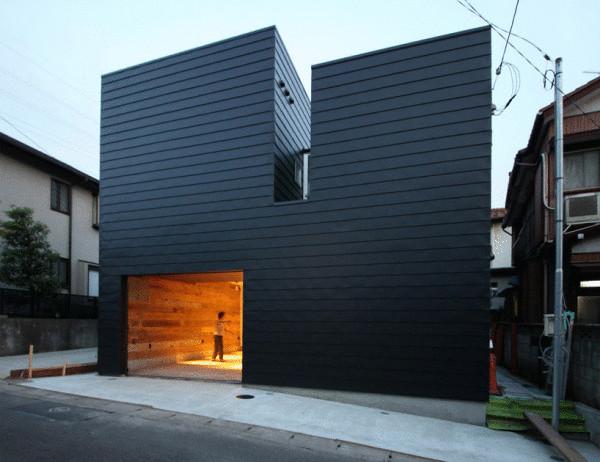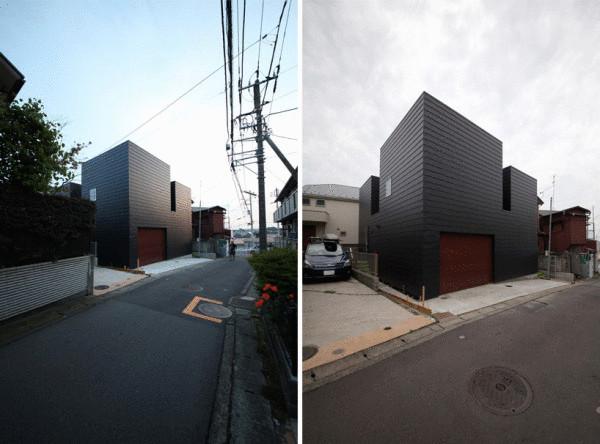 Japanese architectural Studio Three ball cascade architects have completed in Yokohama (Japan) construction of unique and minimalist house called Harley In Da House. Customers unusual home – a family of passionate car enthusiasts.
The first floor was occupied by the residential area of a young family, and the second was given by their parents. The residence is a simple rectangular shape consists of several cavities, which protect the inhabitants from prying eyes with the sides of the densely built-up streets, without depriving the room of natural light.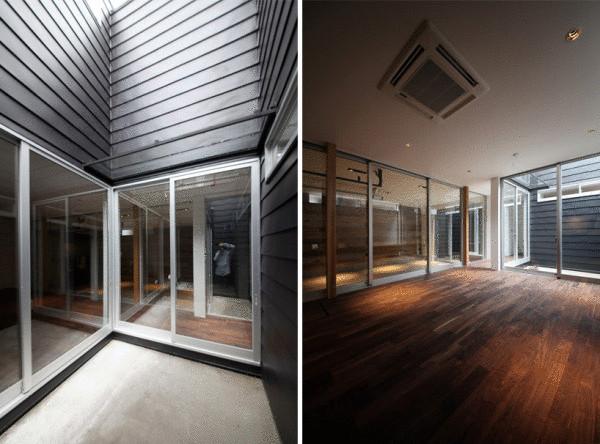 Four almost independent from each other crosswise of interacting private volume, a spacious garage and living room located on street level, shared by large glass walls that tend to create an unobstructed visual connection.
Bright minimalist interiors partially lit atrium, penetrating the entire hierarchy of the home, and the rest of the daylight enters the house through a small asymmetrical Windows of the lateral facades. The lack of light compensates for an elaborate system of artificial lighting.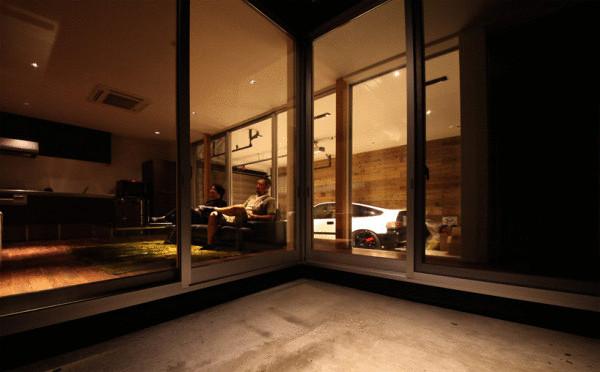 As floor coverings and material for the manufacture of furniture used dark walnut, the shade in the exterior support iron garage doors. The square footage of the building made 126,94 square meters, the height of the building – 6, 96 meters.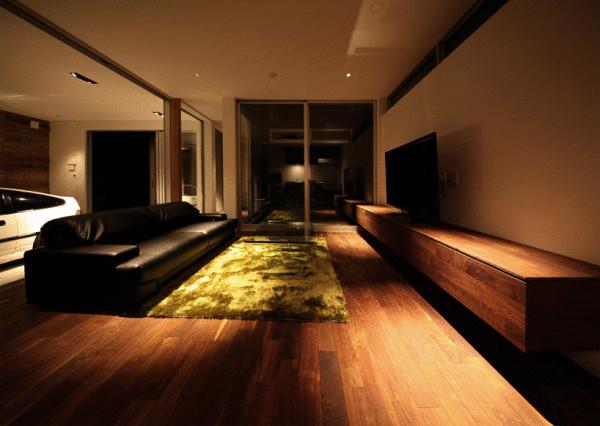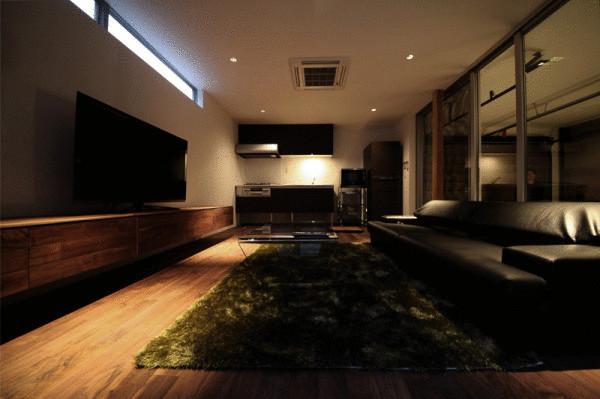 Source: /users/104