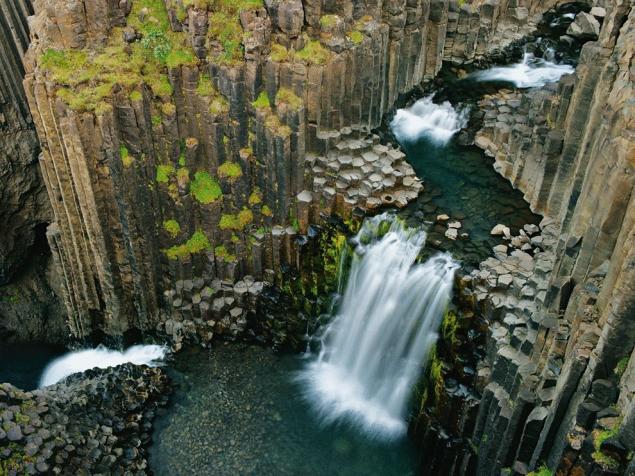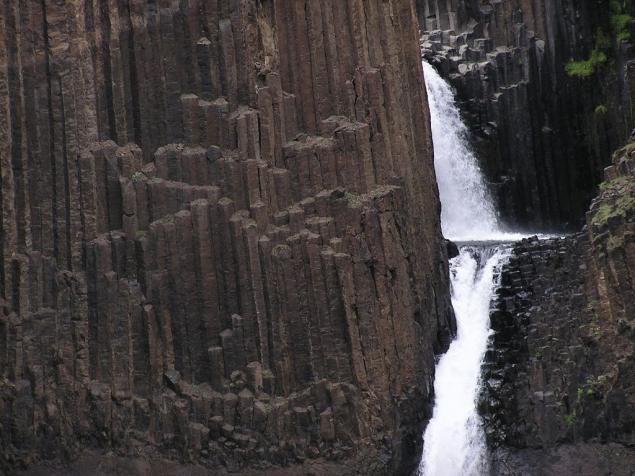 Licenses, one of the most beautiful waterfalls of Iceland is a kilometer away from another popular waterfall called Hengifoss. It is a little smaller, but in no way inferior in beauty, and in something even similar to the fellow, located upstream of the same river.
Littleness, as if divided into two parts by the ancient blocks of lava, huge columns formed over thousands of years. Waterfall is located in the Eastern part of Iceland, where the focus of multiple craters and cliffs. For many years the waters of the river with the unpronounceable name Lagarfljot, together with the influence of wind and sunlight did its job diligently watachiwa geometrically perfect columns.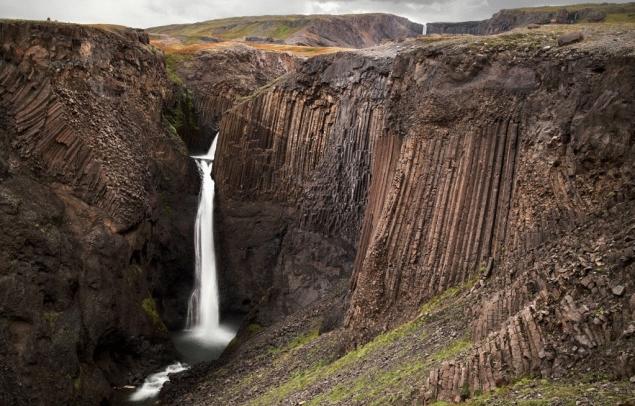 To have been originated in this lovely place, more like a bee hive due to the special form columns. A miracle of nature, which is not so much on our planet — the waterfall attracts thousands of tourists from different corners of the world.
Another advantage is a memorable title. Licenses — perhaps one of the most euphonious of the attractions of Iceland.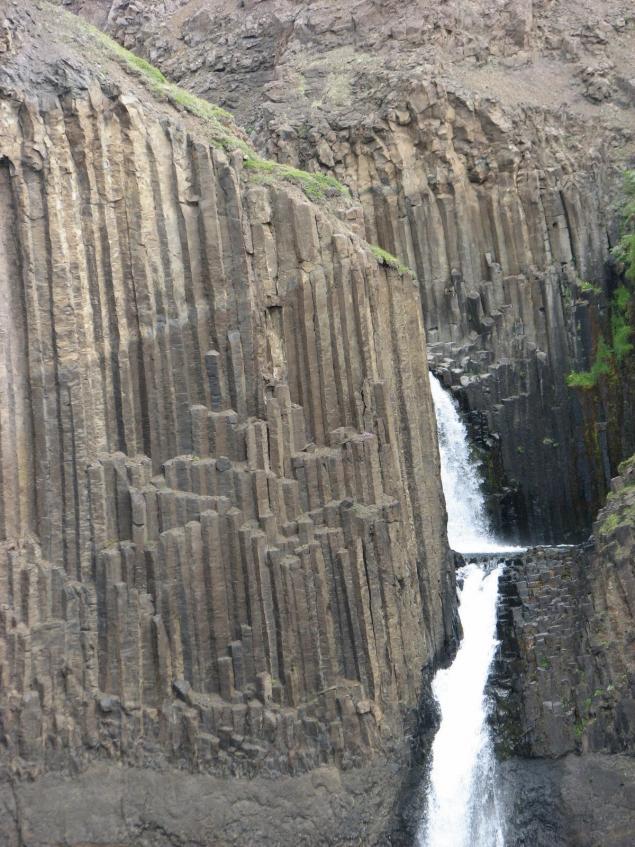 Source: /users/104