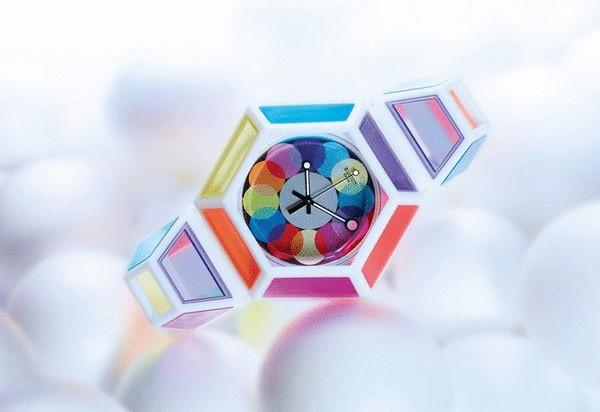 Swatch watch since the company's founding in the distant 1983 was significantly different from competitors in the market. The reason is the successful combination of a solid Swiss movement, youth with a catchy design. Swatch has always tried to surprise, but this year they have surpassed themselves: the famous brand offers no less – to try to be a rainbow.
Swatch has announced a remarkable collaboration: to work with the watch brand was called British designer Fred Butler (Fred Butler). Under a male name hides a fragile blonde, known even inexperienced viewer through the clips of Lady Gaga, The Gossip and La Roux. A lot of vivid images, costumes, decorations – the work of the talented British. Fred is famous for its rich imagination, which combines the product with a Swatch simply could not turn dull and unattractive.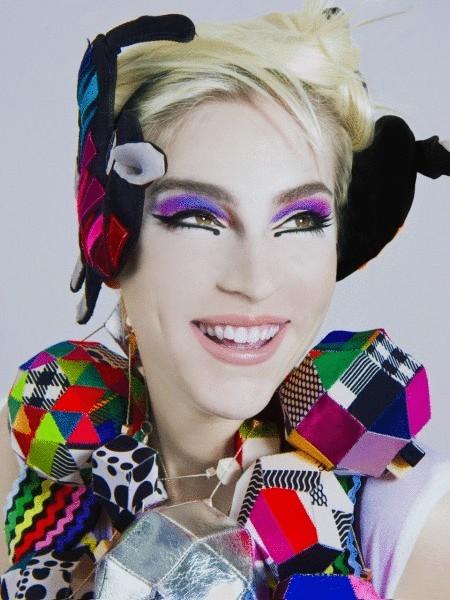 And so it happened: limited edition watches has an exceptionally (even for a Swatch). Bracelet and dial consist of numerous trapezoids and links to the original forms of "truncated pyramid". All this beauty is made of translucent plastic, painted in different colors. So in the brightness of designer watches can easily rival the rainbow. And using them will guarantee a good mood for the whole day.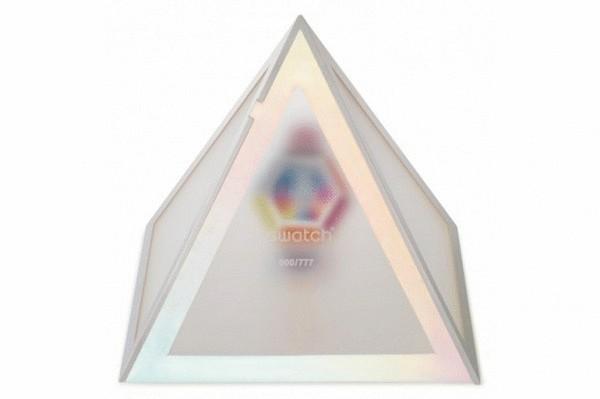 Swatch watches x Fred Butler will be released in a limited edition only 777 pieces. Each accessory is Packed in an elegant plastic pyramid (the love of clear geometric forms and bright colors – a distinctive feature of Fred Butler) and provided with a serial number.
Source: /users/78