The issue of waste disposal is not the first decade have been a concern to environmentalists. As the problem is solved today? In less "advanced" countries on par with the official there are many illegal dumps, despite the fact that official are, in principle, everywhere. Debris forms a new "natural terrain" if it is discarded in a pile – it may ignite, poisoning the air a lot of harmful compounds, not to mention the fact that landfills poison the soil for the products of their decay and serve as a potential source of diseases carried by animals, birds and insects. It is also practiced "dumping" of waste in the ground, which is a little to improve the situation.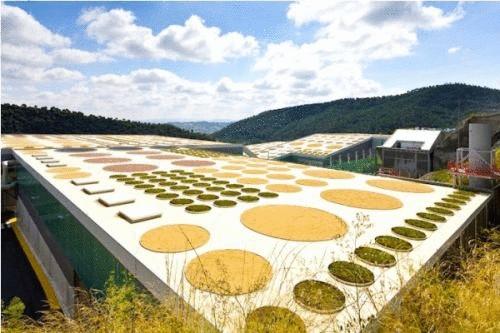 Fortunately, some solid waste is recycled today – and how to do it best demonstrates by example the eco-friendly dump of the architectural Bureau "Batlle i Roig" has shown by example – the project "CTRV". When the amount of waste to landfill in the municipal district of Vacarisses (province of Barcelona, the Spanish Catalonia) exceeded all conceivable levels, the local authorities would, as usual, to take new land which soon turned into a picture as sad. But they did otherwise, referring to environmentalists and designers to optimize the existing landfill, to make it not only safe, but also useful and at the same time, smoothly integrate it into the surrounding landscape.
Former pile of garbage incredible size turned into eco-enterprise for sorting, secure storage and processing of various solid wastes placed in special underground tanks on fractions: waste paper, corrugated cardboard, glass, metal, foil, plastic bottles, etc. These containers close tightly round hatches that serve as beds for plants and pools of colored gravel.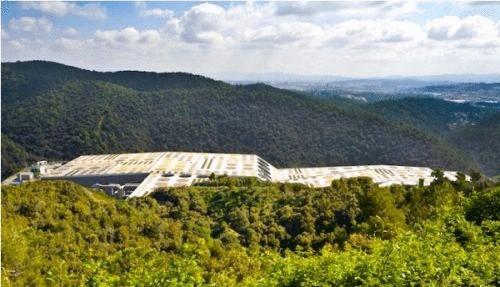 Watering the greenery is thanks to the rainwater collected by the collectors. Eco-friendly dustbin also energy efficient: generated during waste processing, biogas is a source of electricity for lighting all areas.
The project "CTRV" from the "Batlle i Roig" won in the category "Production, energy and recycling" at the prestigious world architecture festival (WAF).        
Source: /users/104