Actually not so difficult to take a child on the beach. The most simple, than you can take baby on the beach is to play with him in the sand. This is a favorite game material for each child. To play in the sand near the water baby will enjoy a lot more than that in the sandbox at home. Only a child needs to be in panties, especially if it's a girl.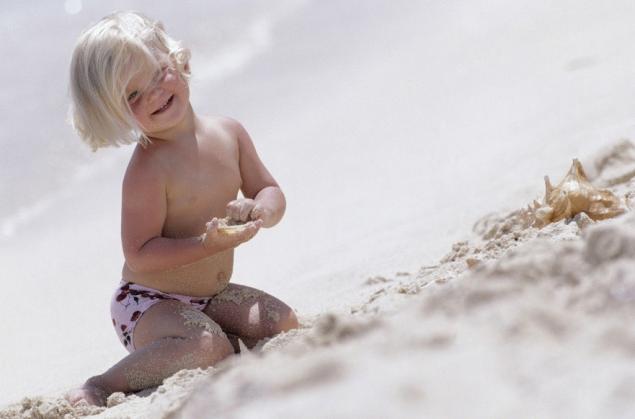 When you play with the baby in the sand, be sure to show him how to pour the sand into the bucket and molds, as to stamp it with the spatula, how to shift from one mold to another, how to dig holes. Show your baby what happens in dry sand and some wet, that can be done from one and from another.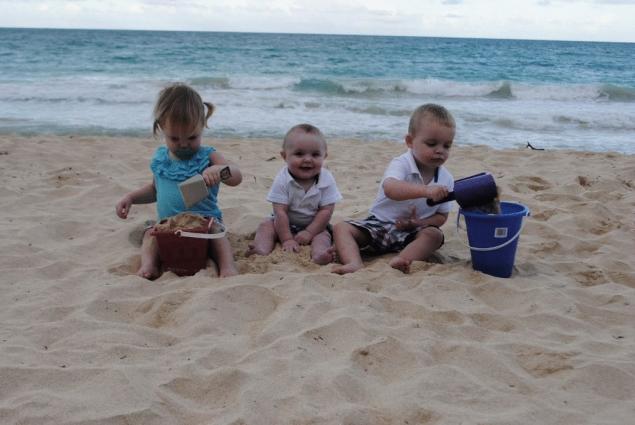 On the sand you can think of other fun stuff. For example, drawing or gathering pebbles on the sand. You can put different patterns or geometric shapes. For older children you can think of sports team games. You can play Frisbee or ball.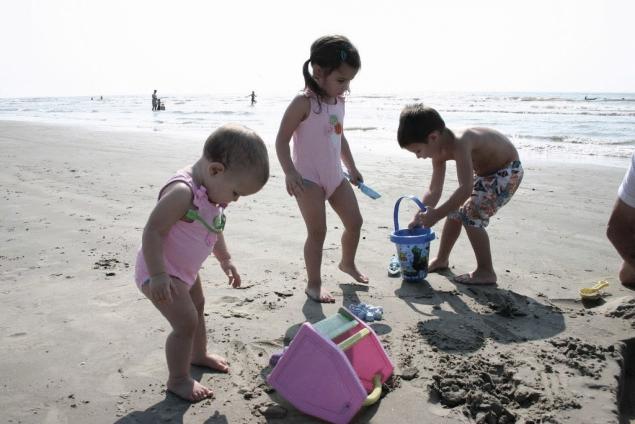 Useful and amusing games in the water, you have to purchase rubber rings for children, armbands or vests. Many interesting things you can come up with inflatable balls and inflatable toys.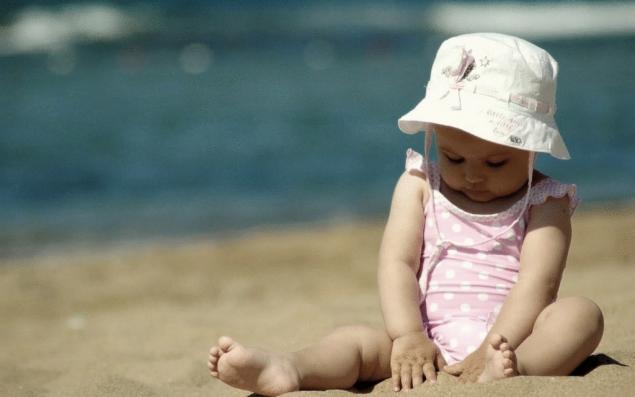 After bathing, the child is required to bask in the sun.
It is important to remember!
In advance take care of various protective creams from sunburn, so no one got burned. Especially watch children closely when they are in the water.
Source: /users/155