Lamps eco-line Lamp Volskar Collection razrabotannoi French design Studio Blue Nature, intended to cause Association with Russia, and promote relaxation. Located in the North of France, manufacturer specializiruetsya in the manufacture of furniture, decoration and exclusive accessories, using natural elements, the gifts of nature.
The perfect combination of birch branches and metal, lacquered in white, will be able to adapt to the modern minimalist interior, and will harmoniously communicate with almost any color scheme of the room. Living room, bedroom, nursery, hallway, public interior will be grateful context for Volskar Lamp Collection.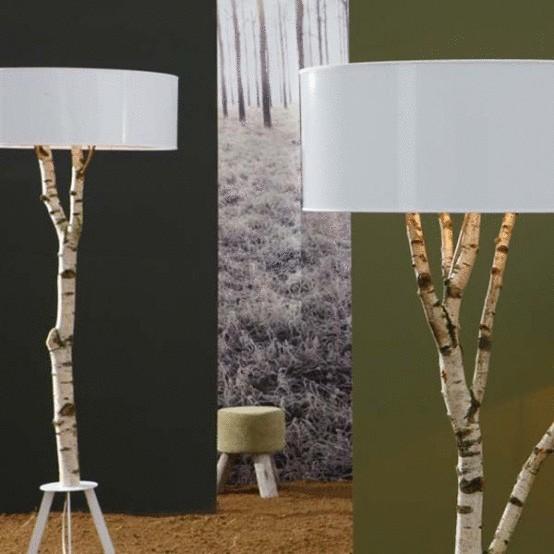 Rugged, well-engineered design of the base ensures stability and resistance of the lamps. Their eco-friendly design brings a feeling of peace and relaxation, gives the interior a non-trivial charm and personality.
Lamps are available in three different sizes. When furnishing a room is interesting as a variant with a single lamp-birch, and with a "forest" of several different sizes of lamps. Of course, the second is appropriate in a large and spacious room. By the way, in the collection there is also a small table tree with white round top.
And of course, this unusual eco-collection cannot fail to inspire those of us who love and know how to make beautiful and exclusive pieces of furniture with his own hands. Imagine the many variations on the theme of light-trees, it is possible to come up with different materials, colors and methods of decoration!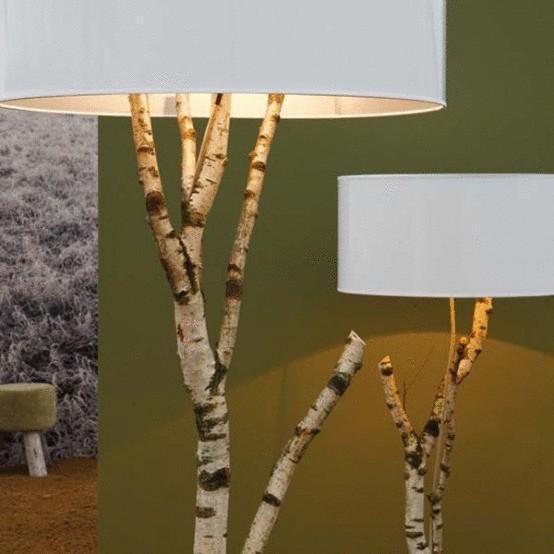 Source: /users/104