The global financial crisis has not yet managed to reach the second active phase, which pushed prices of oil futures upwards. Fuel to the fire of uncertainty of the prices for oil in the foreseeable future puts the situation in Iran and the civil war in Syria. All these factors point to only one thing: oil will continue to go up. But if you add up the limited hydrocarbon reserves and the growth of vehicle purchases in Asia, the picture is, to put it mildly, not encouraging.
Car manufacturers understand this, and increasingly turn to in the production of hybrid and electric vehicles. If twenty years ago, when a barrel of oil cost $ 18, the idea of building electric cars considered utopian, but now every self-respecting carmaker is in the line of their models at least one electric vehicle.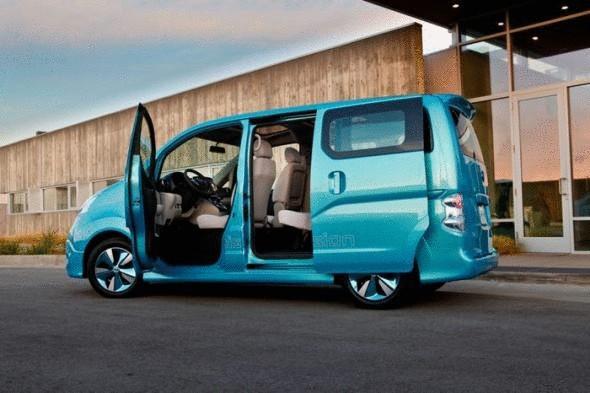 Many companies are redesigning their production cars to electric. In this case, he wins and the consumer, because the cost of spare parts to the electric vehicle turns are identical, and that the price of spare parts for a regular car. Some companies such as Nissan to create electric car from scratch.
Your second model of electric car company representatives have a right to be proud of, after all, the minivan, Nissan e-NV200 they turned out wonderfully. A beautiful exterior model, which will be the successor of the minivan NV200 van, reflects all the latest trends in the global automotive fashion. Comfortable and roomy interior that easily transformirovalsya, increasing the Luggage compartment for transporting bulky cargo.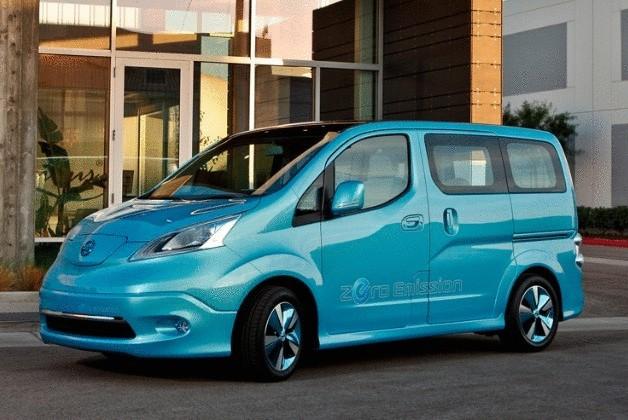 Futuristic digital instrument panel and traditionally high quality for Nissan trim will impress on the novice or experienced drivers. The production version of Nissan e-NV200 will receive the powerplant is identical to the predecessor, the first electric car of the brand Nissan Leaf. The front wheels of the vehicle will rotate 109 horsepower electric motor. Electricity the motor will draw from a block of lithium-ion batteries, which will provide Nissan e-NV200 a range of 160 kilometers. The powerful electric motor can accelerate a minivan up to 160 km/h.
According to representatives of Nissan, the serial production of the model that is in the concept stage, it is planned to produce at the company's plant in Barcelona. The company's investment in this enterprise, for the start of serial production of the Nissan e-NV200, will amount to more than 126 million dollars.  
Source: /users/104