Nelson Mandela is one of the greatest figures of the twentieth century, whose fate, whose fight, whose steadfastness in belief and the rightness of their actions can serve as an example for future generations. He dedicated the monument, created in South Africa by the sculptor Marco Cianfanelli (Marco Cianfanelli).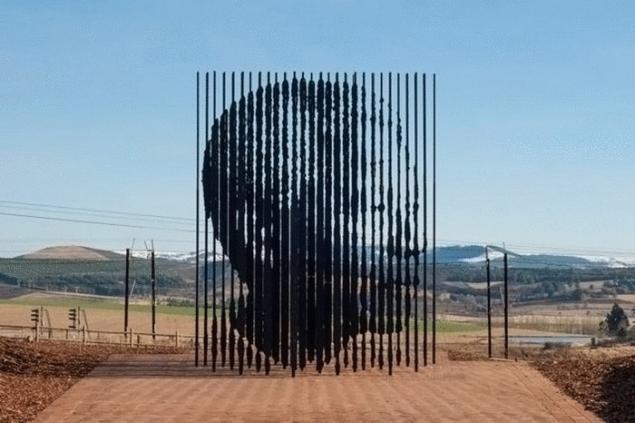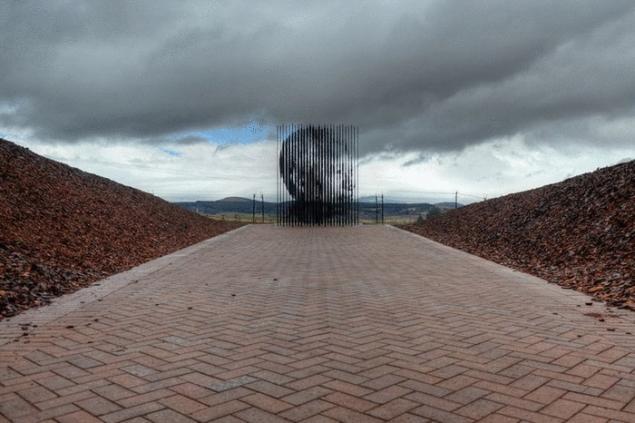 Face Mandela — one of the most recognizable in the world among politicians. In proof of this it is possible to bring the work of different artists, depicting him at different times and in different ways. For example, WBK, who created his keys from the old keyboards, or Peter Mason, compiled Mandela from postage stamps.
And recently in the Republic of South Africa, near Durban, there was another image of Nelson Mandela, the first black President of this country. The creation of this monument dedicated to the fiftieth anniversary of the beginning of the famous prison of this fighter for civil rights, which lasted in total twenty-seven years!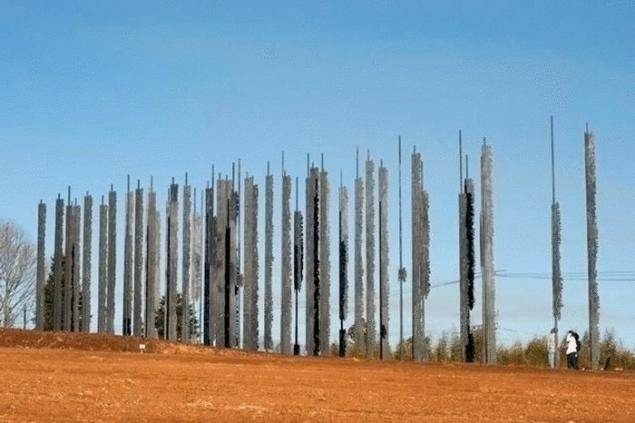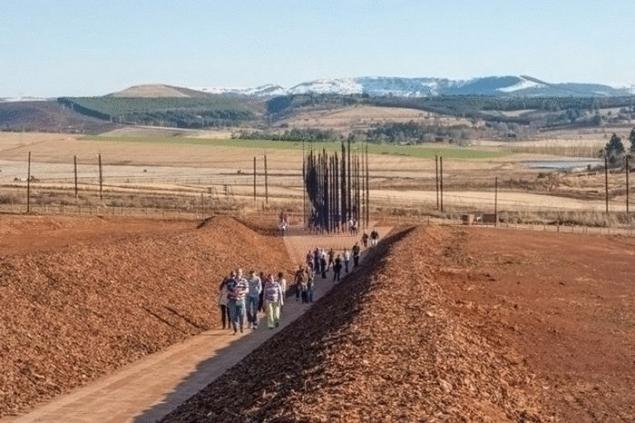 In 1962, the government of South Africa sent Nelson Mandela to prison, and in 1990 he came out of it triumphantly, having become during his imprisonment a global symbol of nonviolent resistance, of the desire of oppressed South Africans to freedom and equal rights with the white population.
The monument, created by Marco Cianfanelli, consists of fifty metal poles, symbolizing at the same time as the bars of the prison, and fifty years have elapsed since the imprisonment of Nelson Mandela.
Moreover, these steel columns are made and displayed in such a way that their bulges could be seen the face of Nelson Mandela, the greatest African politician of all time.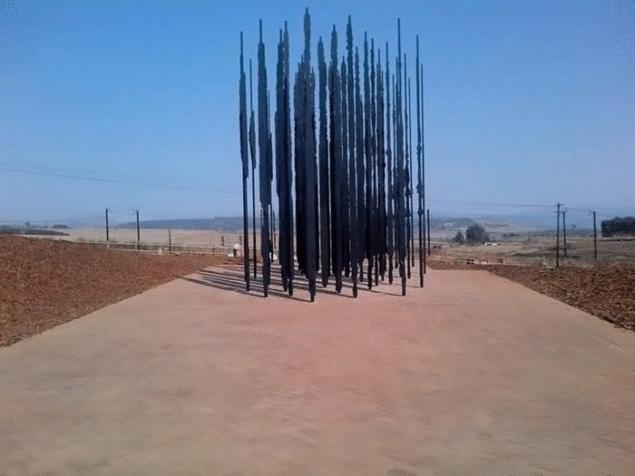 Source: /users/276