Longcroft is a new luxury hotel for cats. In Suite Pets will feel in the cat Paradise – a comfortable bed, modern sound system, excellent kitchen – for only £15 per night! Opened the doors of this luxury hotel in Hertfordshire in the South East of England. Now the owners, before leaving on vacation, you can be assured that their little friends are in good hands! Abi and Matt Purser, the owners of this five star hotel Pets always believed cats deserve the same attention and care as their owners, and the idea of their small business. Now, while owners indulge in some exotic Islands, their cat (or cat) has the opportunity to revel in the same luxurious mode kotyachi hotel.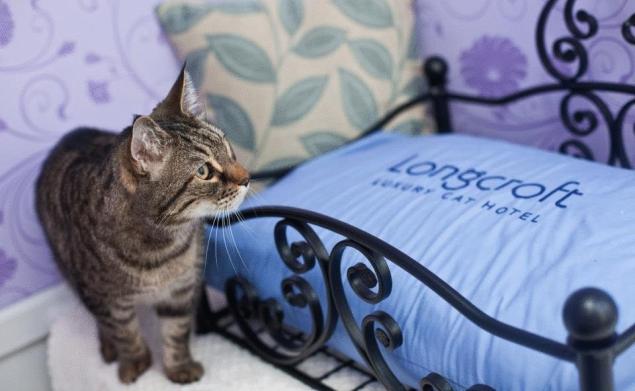 Featuring a mustachioed friends six thematic blocks built exclusively from eco-friendly materials, each with a separate bedroom and room for sports. This hotel promises to take better care of your cat than all the other similar institutions combined. Guests are spoiled with jazz and classical music. Right outside the window of each room are hanging the bird cages to make guests do not get bored. Fountains with crystal clear water will definitely quench your thirst if necessary.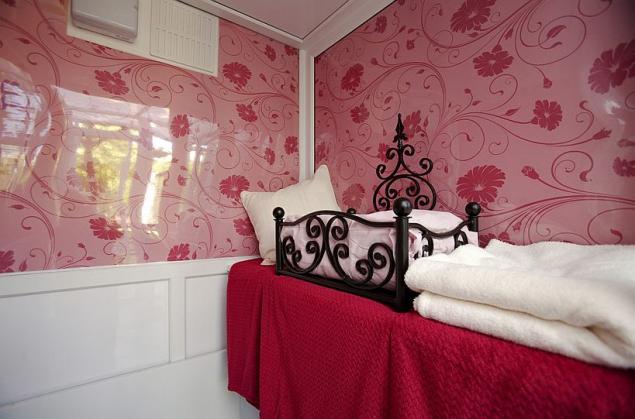 As additional services include Spa treatments, massage, manicure, care of eyes and ears, hair and so on. Organic menu developed by a dietician individually and includes meals from white fish, tuna, chicken liver, etc. Food is served on silver saucers. As for the food, abi and Matt Purser has really outdone himself. If you choose the menu "A La Cat", your pet will eat such delicacies as poached salmon, tiger prawns or steamed white fish, all served on silver trays and China.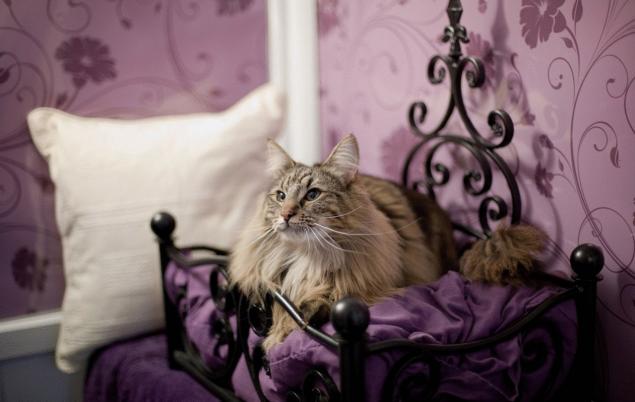 A package of care services "Pamper me" includes various types of massage from nose to tip of tail and ears -so it's all sacred. Perseri also had a special machine which from time to time in the hollowed out space bubbles of Catnip, animals and shocking how I love chasing after them. Well, if the owners, warming the bones in the Bahamas, accidentally wonder where their pet goes bananas in a luxury hotel, they will instantly get the photo of the cat in full growth.
Source: /users/117