While mothers and grandmothers knit socks, sweaters Yes, scarves old-fashioned way, plying his knitting needles but the hooks, designer Karhu Merel (Merel Karhof) from Holland cycles for these purposes, natural resources. So, it has developed an innovative knitting project installation Wind Knitting Factory that runs on wind energy, and does not need constant monitoring by humans. However, this "windmill" knows how to knit only scarves.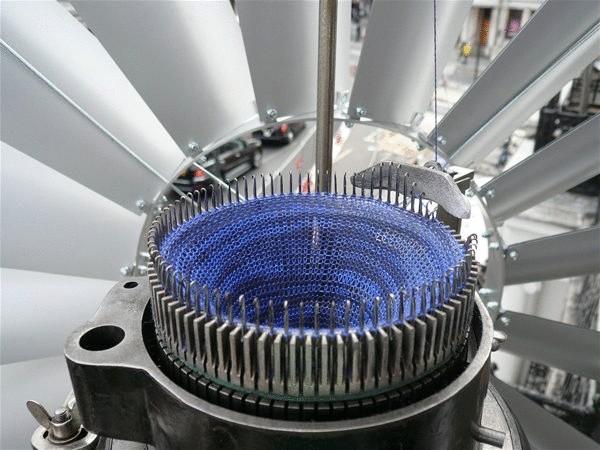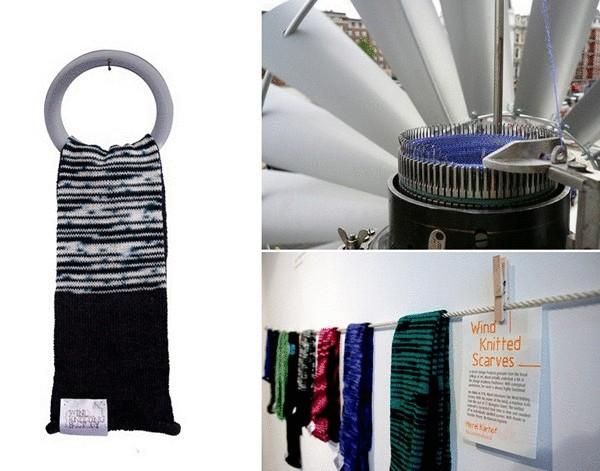 Windmill diameter of 1.2 meters, and this is the innovative knitting installation located on the balcony of a city apartment of the designer, where's the best place to "catch" the passing wind. In principle, to fix a wind turbine using even a lamppost. Mounting method here does not matter. The wind blows, the blades are spinning, the yarn turns into a long knitted tube. Sometimes plain, sometimes with different colors, but always in standard lengths of 2 meters. Every 2 meter installation clips finished product, and it can provide additional decor, and then to wear, sell or demonstrate at the show.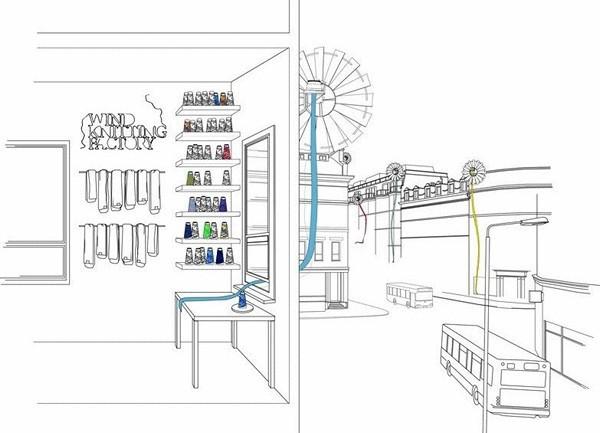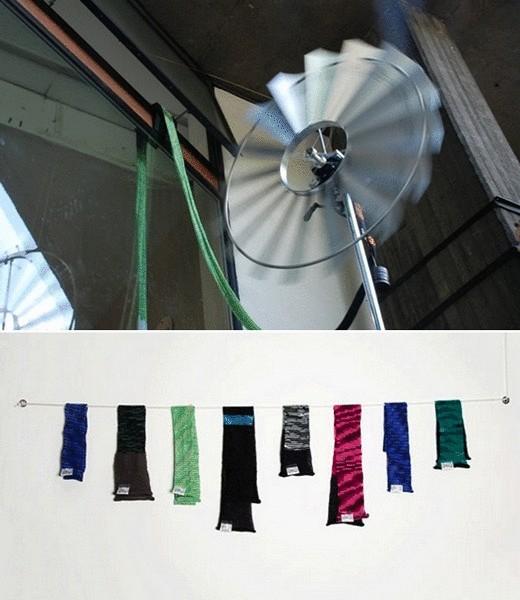 Each "Metranome" scarf designer attaches a label, which indicate the date of manufacture, and marked, under what conditions created this specific accessory, and how long did it take the wind to finish the product. Unusual method of knitting, which can be called ecological, attracted many interested people, so the products are Wind Knitting Company is very popular and in demand. Because Merel Karhu has created a company with the same name, which manufactures the "wind" of the scarves to order, and also from time to time arranges exhibitions of their work. Designer willingly participates in field exposures, demonstrating how the wind farm works Wind Knitting Company, and what is the result.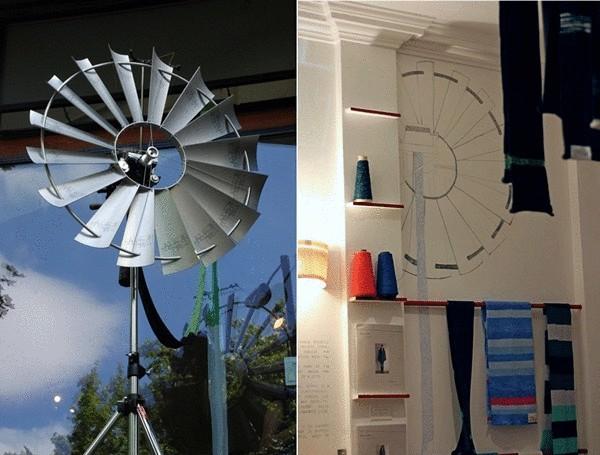 Source: /users/276