The number of dogs that have lost their homes, is growing faster than the number of people willing to take the poor men to their families. Worried about this state of Affairs the organization of the SPCA of Auckland, New Zealand organized and conducted an unprecedented advertising campaign.
In nurseries SPCA is always from 50 to 100 dogs ready to be transferred into the caring hands of owners. However, the new owners appear not as often as I would like. To attract the attention of animal lovers to the problem, the SPCA put a dog behind the wheel of a car. Mind you, it's not about a photo session with pictures on a magazine layout, but the full control of this vehicle.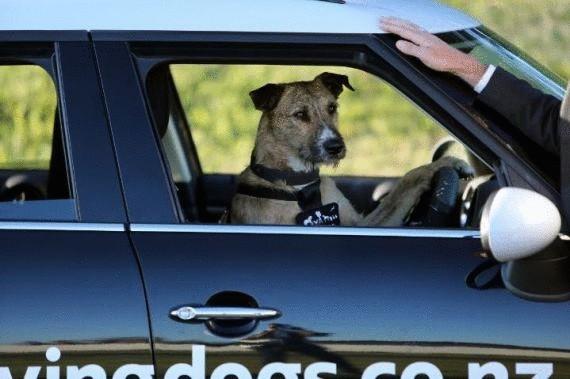 About the dog's abilities and wrote many books, both scientific and artistic. Dogs have long been used by people for various cases. They serve as a guide, are serving in the police and army act in the circus. In the red Army they were trained to blow up cars, but trying to teach the dog the car driving undertaken for the first time.
For the stock used small car MINI, slightly converted into a dog needs. The model was chosen because of its compact size. The idea is to sit behind the wheel of a car the dog liked the brand Manager of MINI in New Zealand Simonnet Mears, and it is connected to the development of the campaign advertising Agency DraftFCB.
Agree, legs are not very easy to turn the steering wheel, pedals and shift gears. Therefore, the brake pedal and gas were raised higher so the dog could reach them, on the steering wheel cemented pads, changed the design of the starter button.
As candidates in the "group of avtomatov" were selected by three of the most quick-witted dog from the kennel, Ginny, Monty and porter. Dogs proved to be extremely quick learners and were able to learn the basics of management in just a couple of months.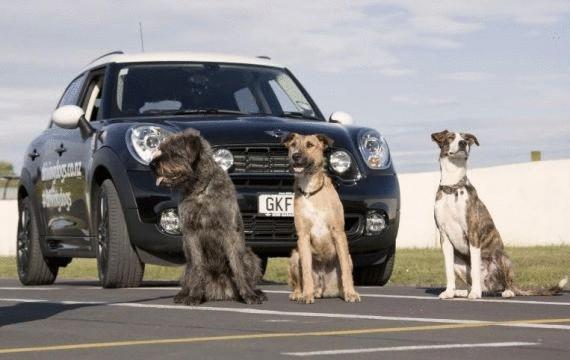 For a start the animals under the supervision of four experienced trainers were practicing their skills on simulators. But recently one of the candidates, the porter was allowed behind the wheel of this car and was the first dog in the world who have mastered driving in practice.
Exciting event captured on video. For the first week the movie has collected more than three million views, now "gets" the fifth million. The campaign was a success, dog-drivers started his page in Facebook, now about them and the SPCA is known around the world. Did not remain vnaklade and the Mini brand.  
Source: /users/104