Before the new, 2013 financial year left a bit, it's time to try to figure out what you can earn in the next 12 months, how and where will flow the mighty financial flows, what are the trends in the sphere of high technologies will be the main.
The main trends of 2012, of course, will develop in the next year: mobile, cloud and large data sets. Business Insider has published a summary of the famous report of the research firm International Data Corporation, which has identified 9 major areas of computer business in the new year.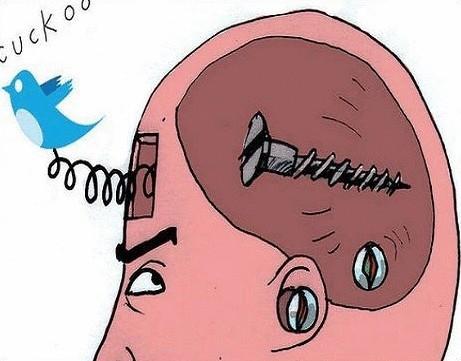 1. In 2013 the world economy will be spent on high technology $2.1 trillion
Company will massively upgrade the technical base. Sales of smartphones, tablets and apps will grow. Spending on software will grow by 6%.
2. The rapid growth of the IT market in emerging markets
The demand for high technology markets in Latin America, Central and Eastern Europe and the middle East expected to grow by 9%. These countries will spend $730 billion on IT. One third of all clients of IT companies located here.
3. 2013 will be a decisive year for many mobile players
Here are three important trends: a mini-tablet with diagonal less than 8 inches will be very popular and will take up to 60% of sales. The market of smartphones and tablets will grow by 20%. Resolved the situation with mobile platforms: those who are not able to attract the interest of at least half of the main manufacturers of the applications will just disappear. Google and Apple out of danger, Microsoft now takes 33% of devices, RIM Blackberry hold 9%.
4. Large IT corporations will be engaged in a small cloud services
Market "software as a service" (SaaS) has grown very strongly over the year, such big players as Oracle and SAP, spend billions. But it's only the beginning. In the next couple of years in this field, will purchase at least $25 billion, according to IDC. Some companies, obviously, already too expensive and independent, to absorb. For example, Salesforce.com estimated at $22 billion, and the price is rapidly evolving and while a private company Box $1.2 billion, But some number of smaller companies are ripe for suggestions: Okta, Zenoss, and ServiceMax.
5. There will be many small specialized clouds
This year, a host of technologies that establish their private cloud easier and more accessible, which means that in 2013 there will be many times more. All need their own clouds: construction companies, banks, hospitals, any business.
6. Now everyone is a geek and sysadmin
The need in specially-savvy computer specialists gradually disappears, quite ordinary customers to find out what equipment they should buy, how much cloud space you need to have and what applications will be useful in work.
This is sometimes called Dropbox effect. Companies like Box, Asana, and Yammer built on technology accessibility your business. In IDC believe that the trend will continue, and managers-Lamers will commit up to 80% of all purchases in IT for their companies and businesses.
7. The so-called "large data" will become even more
This year, the company was concerned with the introduction of smartphones and cloud into your business, technology, "big data" (Big Data) will be the main must-have app next. This market, according to IDC. for the year will grow by 40%. It brought $5 billion in 2012 and will bring $10 billion in 2013 and $53 billion in four years.
8. The old data centers will disappear
New storage technologies, which began to be introduced in 2012, will completely replace the old in 2013. this refers, on the one hand, "convergent systems", a powerful server immediately support a virtualized data storage system with a continuous increase in the volume and flexibility of data to be processed; on the other hand, technology "software defined networks" that open new horizons in the construction of these networks.
This innovation creates incredible opportunities for the development of IT players like Cisco, Dell, HP, and Oracle. But in the back it breathes a lot of new competitors.
9. The workplace will be personal ID
The emergence of laptops has led to that people began to carry their workplace, now his workspace is the login and password, personal ID for access to the system where you could go from any device. This is the main result of investments in mobile, cloud, and data technology.
Source: /users/78