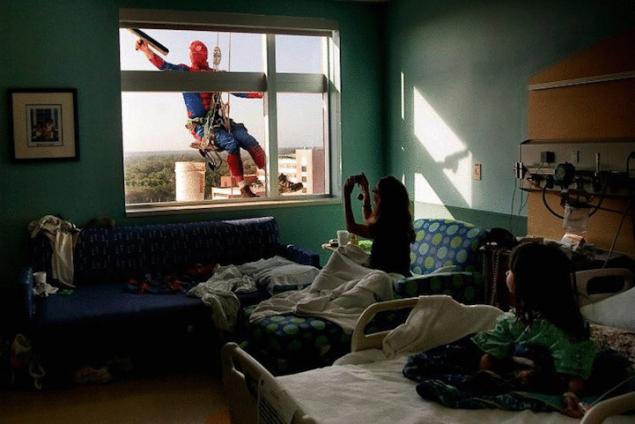 No one likes to go to the hospital, and childhood especially. Three of window cleaner from us Memphis, Tennessee, took on the challenge to cheer up patients at children's hospital Le Bonheur, dressed in costumes of characters from popular comics.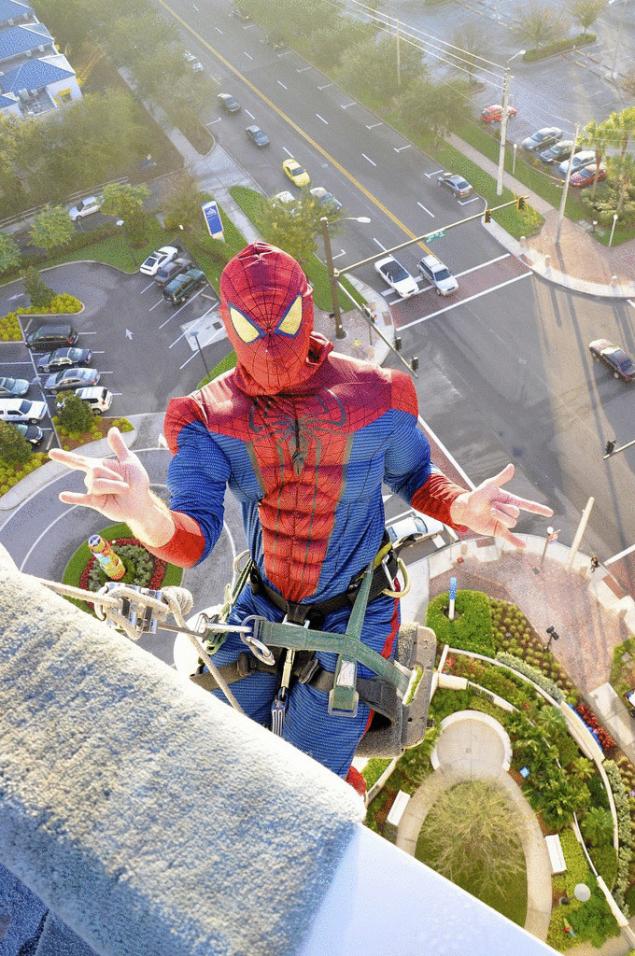 The news that Captain America and spider-Man may soon appear in the Windows of the hospital, quickly spread to all the floors. Both children and adults waited eagerly for favorite characters.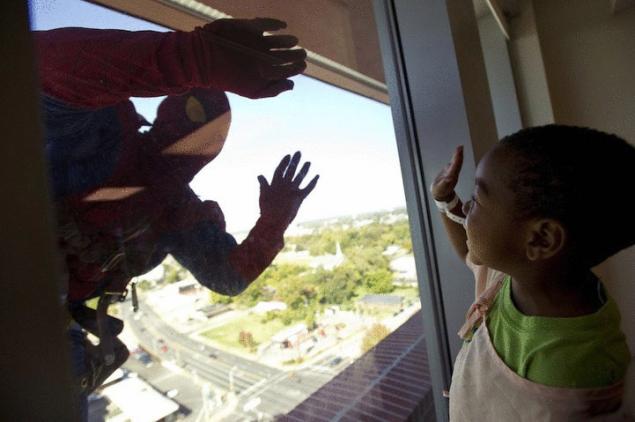 Three men (two of them were in costumes of spider-Man, one dressed as Captain America) spent four hours, my hospital window. They hoped that at least for a while, the kids can forget about their illnesses and pain, smiling and watching the real-life superhero.
Source: /users/78