Fans of Apple products always feature high quality and elegance of their gadgets from a favorite company, but some designers still attempt to contribute to the design of products, marked with the bitten Apple. And be right, because most of the users prefer to make the individuality into the factory product.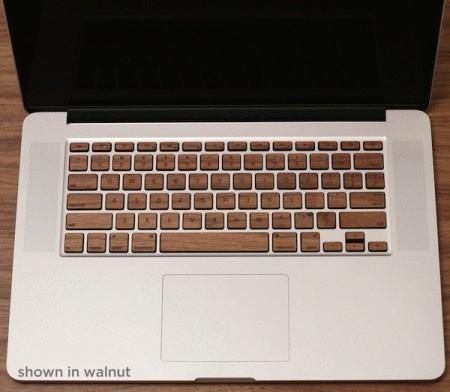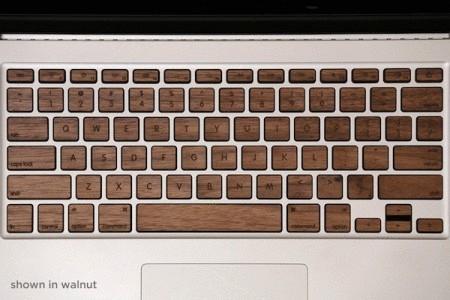 Thus, the company Lazerwood specializing in wood processing the most unexpected accessories, presented his new creation: a wooden keyboard. More precisely, this is the wooden lining, made from dark walnut and light cherry wood. According to the manufacturer, wood is much nicer to the touch than traditionally used in this area is plastic, and looks much nobler.
These pads with a special adhesive easily attach to keys of a standard keyboard any model of MacBook, the extended keyboard (Apple Extended Keyboard) and a wireless keyboard, and just as easily can be removed without applying excessive force. All the linings are cut with a laser, in the same way and the engraved symbols on them. Lining made of extremely thin wood veneers that allows them not to interfere with the free closing of the laptop.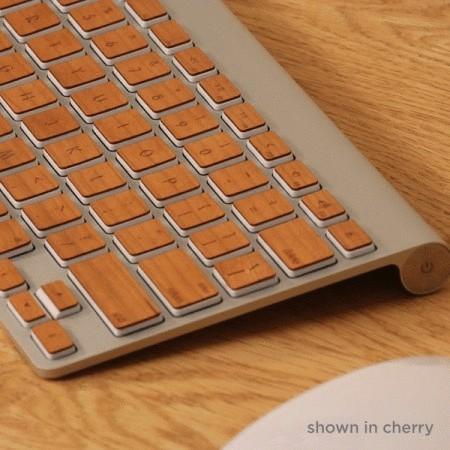 Despite the visual appeal of this product there is a small flaw: the lining is opaque, so in the dark the keypad lights will not help to distinguish between keys. On the other hand, beauty, nice handfeel, low price and ease of disassembly of the plates make this disadvantage is negligible.
A set of covers for the Apple Extended Keyboard can be purchased directly from the manufacturer for $45, and sets wireless keyboard and notebook stand for $40 and pads for laptop is available in several languages (English (UK & US), German, French, Italian, Danish, Swedish, and Turkish).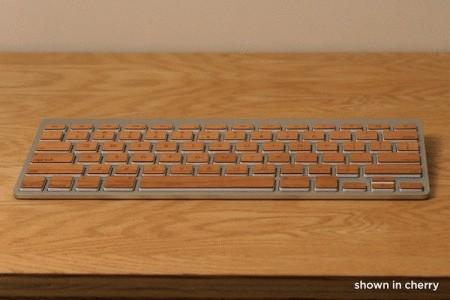 Source: /users/104