Professional photographers always make millions of pictures to finally take one really good. But Amateur photographers try to keep up, every day improving the quality of your photos and requiring the manufacturers of the empowerment of the Amateur cameras. Therefore, the market of photo cameras and photo accessories is now experiencing a real boom of unusual projects in this area. Here and designer Choi Giuk (Choi Giuk) in order to facilitate the work of photographers who have developed their concept of the camera includes two cameras, connected by a special hinge design, allowing to choose for each of them shooting angle.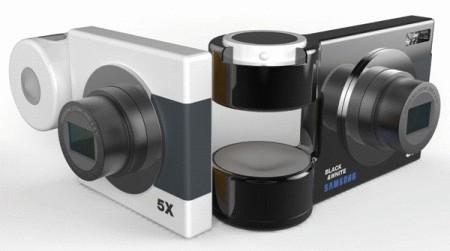 Of course, this unusual solution allows not only to images taken simultaneously from two different angles, but also provides panoramic and 3D shooting. But for this, perhaps it would be clever to develop a more compact technical or software. After making his invention, the author went the easy way, just combining two cameras in one device.
Although this concept called Black & White Camera and became the winner of the international forum for Talented development (iF Design Talents in 2012, yet the device seems to be not too convenient to use. Of course, a single shutter release button simplifies the application, but to hold and adjust the position of two cameras can be challenging.
Its main advantage is in the elegance it can not be denied, as black-and-white combination always looks stylish and advantageous. Unfortunately, in addition to its obvious pros and cons nothing is yet known about its additional capabilities.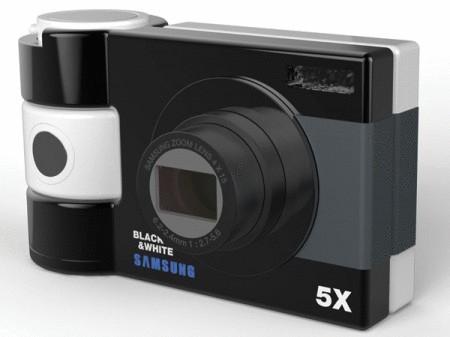 Source: /users/104