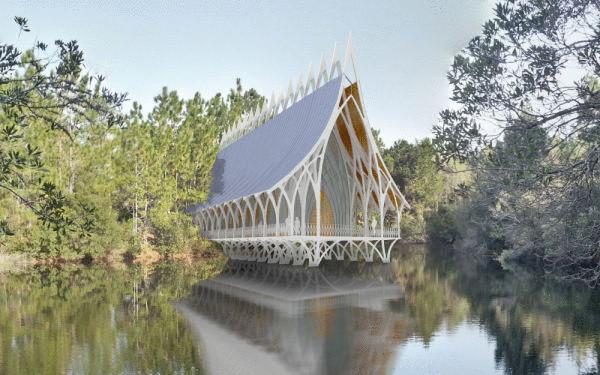 The office of Architecture and Design took part in the competition of the University of North Florida for the construction of an interfaith chapel which will be located behind the campus of Jacksonville. This project, which covers an area of 604 sqm, and is located on the elevated Peninsula, near the small lake and claims to be the second in a series of similar projects. The complex is a non-denominational institution, which will be held meetings, prayer services, weddings and many other events. As the chapel will be isolated and surrounded by green areas inside the campus of the University of Florida from the only be noticeable Church steeple towering above the trees.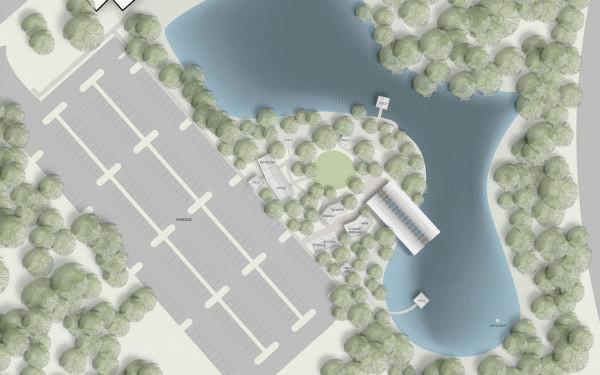 The builders tried to minimize the felling of the surrounding forest to a minimum, allowing guests to enjoy the water scenery and the natural backdrop for weddings and ceremonies will amaze the eyes of visitors. Architects use all available space to build more pavilions, places to review of the nature, sculptures and a Central lawn. Any visitors will be able to witness the pure nature and its proximity to the woods and the lake will be held the winding paths.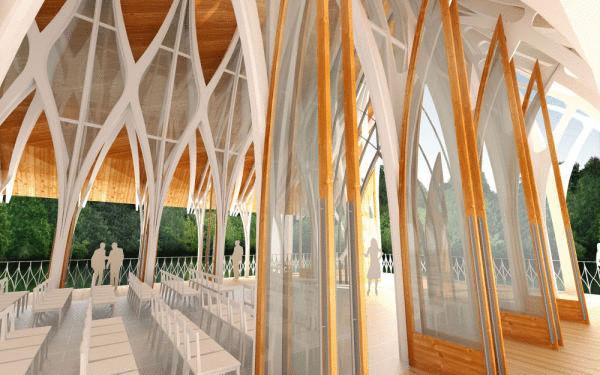 In the design of the chapel make good use of the steel supports that go through the glass dome of the Church, and outside guests after the service will be able to gather on lawns and porches for enjoying the scenery of nature. Also next to the chapel will be built an Annex where there will be changing rooms, toilets and other necessary activities of the room.
Source: /users/276