What to give the person who has everything? Sooner or later, many people are faced with this problem, and begin to scour the shops and sort through gigabytes of Internet sites in search of something special. Such that birthday and will bring benefits, and will please. And since he probably has an iPhone, designers from Four Corner Store offers a wide line of unique docking stations Charger Tank Series, made by hand well-known author technological toys on behalf of the PHU.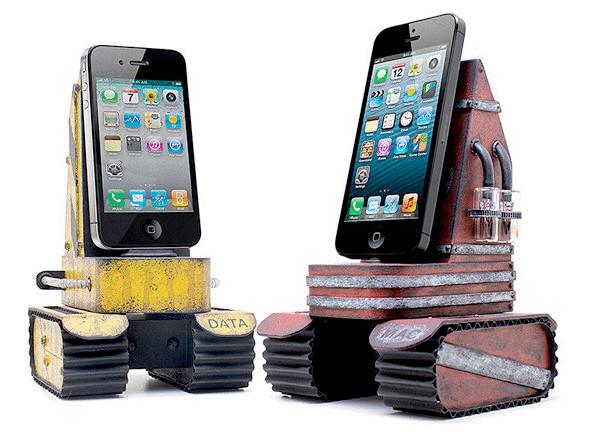 Look the docking station anti-glamour, very masculine, resembling in appearance a compact but powerful tanks, had been in the alterations and seen in its time. Frayed and worn, they can be confused with children's toys, but conncetor on the body, and tail are cleverly hidden behind a secret door in the rear lower compartment, yet show that it is really a gadget that is intended for fueling iPhone.
Since all the tanks from the Charger Tank Series done by designers manually, each of them unique, other such do not exist. Each of them — his name and color, and a small bonus from the author — cool detail in the design of the housing. This can be a red five-pointed star on Board, or a tiny blanket, rolled into a roll, or lever as the "one Armed bandit" or the supply of water in miniature bottles designed to "crew" a fighting machine, and such funny little things.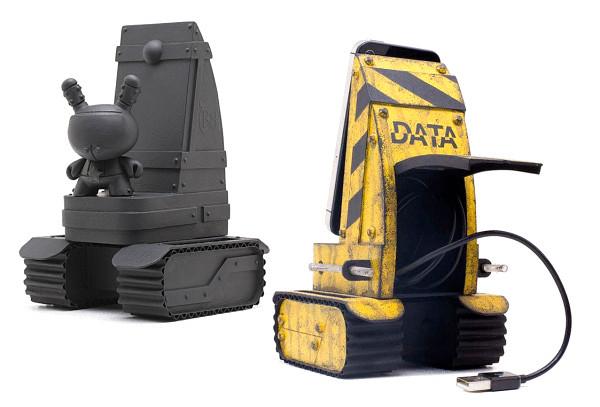 By the way, anyone can create your individual design of the tank for charging the iPhone, you need to select the color of the case and the type of connector for iPhone 4 or iPhone 5. And the cost of the author's device, or any other from the Charger Tank Series, will be about $ 395.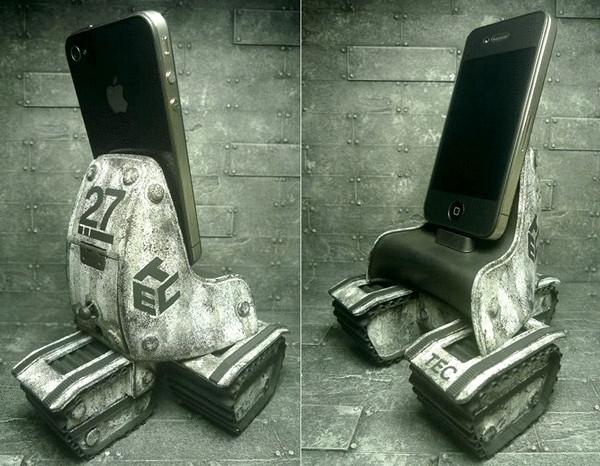 Source: /users/104