Most of the photos and films depicting the assassination of John F. Kennedy, you can see the same woman, shooting on a film camera, which was featured in many publications on this attempt as the "Babushka lady".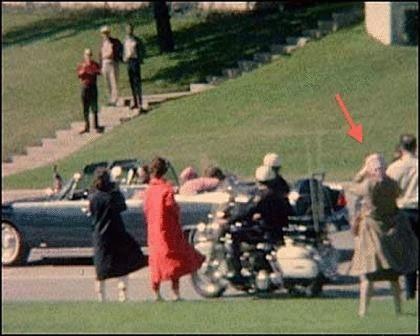 After the tragedy, the FBI was actively engaged in its searches. It is in any case not intended to blame the murder of the President. The woman also did not suspect in connection with the KGB. The nickname Babushka she received from American journalists, they called her by the scarf tied in the manner of Russian grannies.
The interest of the intelligence agencies she called after they have studied frame-by-frame of the newsreel that fateful day. As it turned out, the mysterious woman did not stop shooting even after the faint rattle of shots, while all the rest around fell to the ground.
What is most interesting, Babushka was removed in this perspective that the frame had to get Oswald firing from the window on the sixth floor of the book Depository, and the second sniper, who according to the unofficial version, presumably fired from the hill.
The film mystery woman the time of the murder of John F. Kennedy is shot from the close range.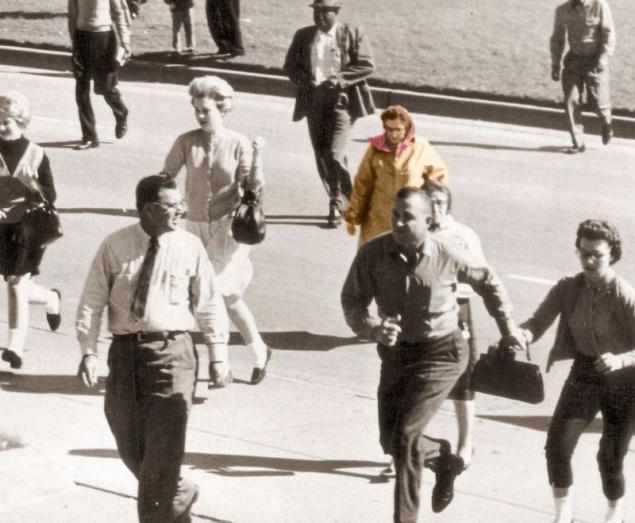 In 1970, a woman named Beverly Oliver said that she is the Grandmother. The woman even published a memoir with a chronicle of the events of 22 November 1963, however, neither the film the camera, nor any other specific evidence it is not provided.
But, if we could find her video, it would answer many questions, the answers to which are not found until now.
Source: /users/448