After plenty of research, long months of waiting, the big advertising campaign dog George has finally won the legal title of the highest dog in the world. His height is 1,093 metres (44 inches) and weight 111,5 kg.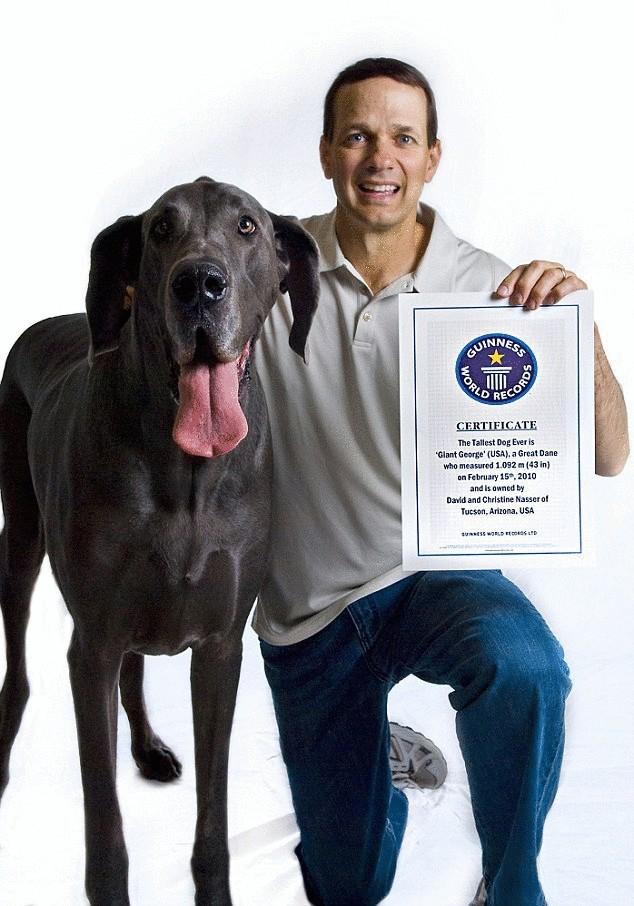 After the previous highest dog Gibson died, opened the question of his successor. Candidates passed of the brutal selection and the finalists were two dogs – a Titan of California and George of Arizona. Certificate from the record Books received Titanium.
David Nasser, owner of George, was convinced that the representatives of the Guinness Book of records in the measurement made a mistake and started to defend the truth, would it not worth it. On the money he made advertising campaign to support your dog with the requirement to repeat the measurements dogs.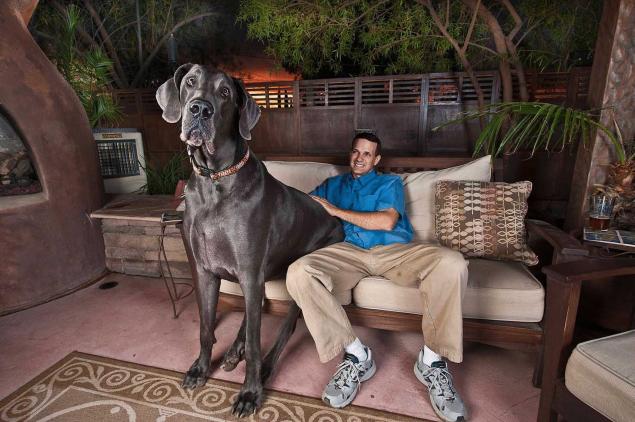 The efforts of Nasser was spent, after repeated measurements which found that the latter exceeds the competitor by as much as two centimeters. Justice was restored, George brought in the Guinness Book of records in two categories – "most tall dog" and "the tallest living dog."
The tallest dog has a website: www.giantgeorge.com and fan club, and in the supplied online store for just a few dollars you can buy a t-shirt, Cup, Mat, stand, a bag with a picture of a dog.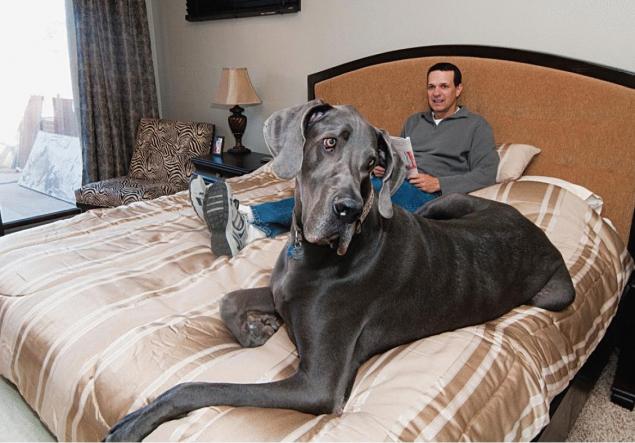 Source: /users/413