It turns out that the picture, you can not only draw, but also to make different fabrics. These paintings, more murals, in addition to purely aesthetic effect, giving an infinite feeling of warmth and coziness. Such compositions have long used combinations of silk, Jersey, velvet and other textures. But in the world there is an artist who makes paintings fundamentally of denim.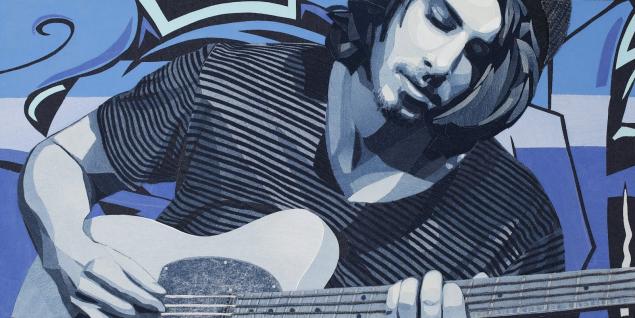 Moreover, it is not just the composition on a free theme, this is a very deep, intricate work, with a very delicate taste. A technique of creating paintings – a kind mosaic with a denim pieces of different sizes, cut and even lightness. Through such pieces, the author creates not only portraits, but also extraordinarily full of detail scenery.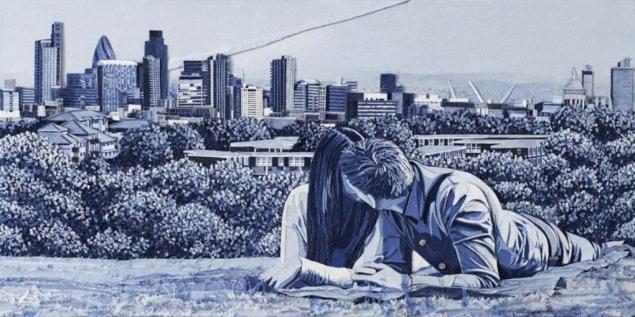 The name of the artist Ian berry (Ian Berry). He was born in Huddersfield, UK in 1984. For six years the guy pleases the circle of world art with its unusual works. He's always been a big fan of tissues. But, oddly enough, the first thought about creating a denim mosaics came at a time when Ian was going to part with your favorite pair of pants. He decided to give the old jeans to charity, but at the last moment changed his mind, through memories that were associated with them. In the end, distressing very soon became a successful new fate.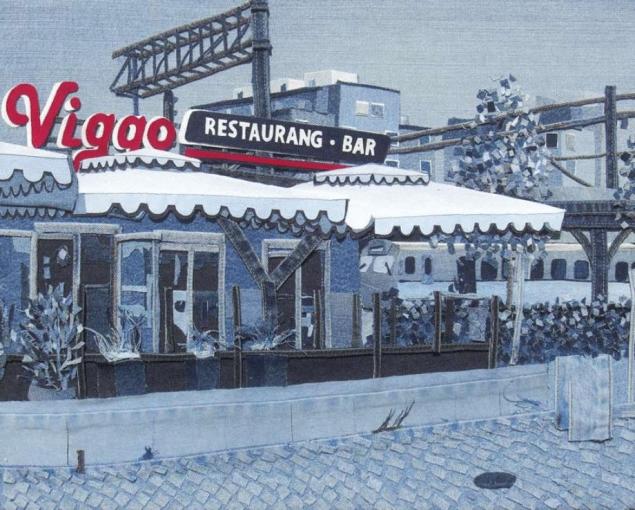 Now the whole world enjoys the beautiful paintings, and popular fabric has found its next destination.
Source: /users/147