British artist Ian berry under the pseudonym Denimu and made a career on turning unwanted jeans into works of art.
Currently, British artist lives and works in Sweden, creating a patchwork of denim, the factory seams on the fabric and glue of deep and realistic picture of the different shades of blue, grey and white. Denimu created landscapes and portraits from the first glance seem to be an excellent example of monochrome painting, or processed in a graphics editor images. But it should come closer and denim cloth will appear in its true form.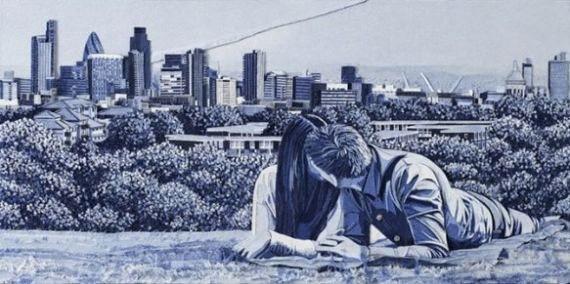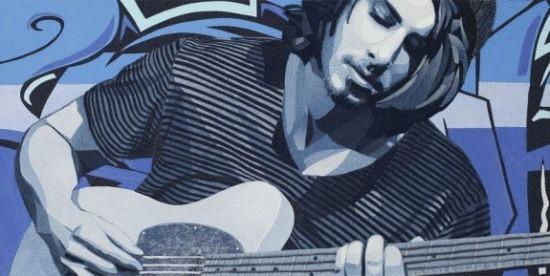 A huge liking for denim clothes appeared from Ian at school: one day the mother of the future artist gave his favorite jeans in the Laundry, so he had no choice but to go to a party in corduroy pants.
Becoming a professional designer, Ian berry some time designed the advertising company of such brands as Nissan, Guinness and Talisker whiskey, but of particular satisfaction the work of the artist brought.
Once Yan arrived at his father's house to visit my parents, and I must say, very timely: economic, Mrs. berry just took old clothes to charity. Then the eye of a young talent and got a whole heap of clothes, among which he correctly recognized favorite pants of his youth.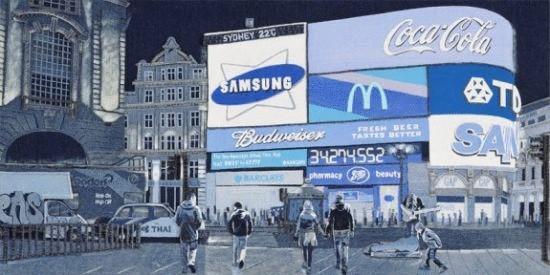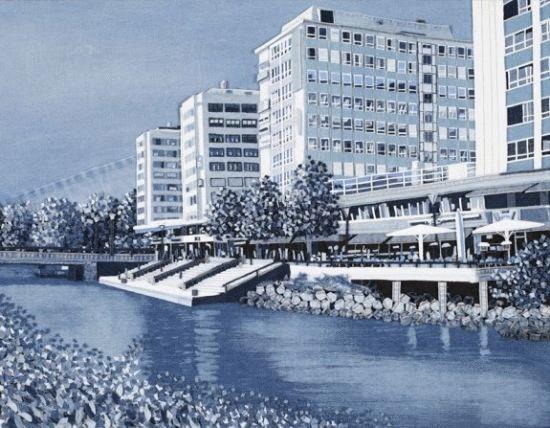 "I was stunned by the beauty and richness of their seats ripped and faded denim. I just wasn't able to part with these jeans because they were a part of who I was then and who I am now. I would be wearing them in that period of my life when I was looking for myself — and suddenly I realized that I finally found what I was looking for."
Inspired by a meeting with the "childhood friend" in the head berry was born the idea of creating unusual paintings of jeans. Having found her vocation, the artist chose a pseudonym Denimu.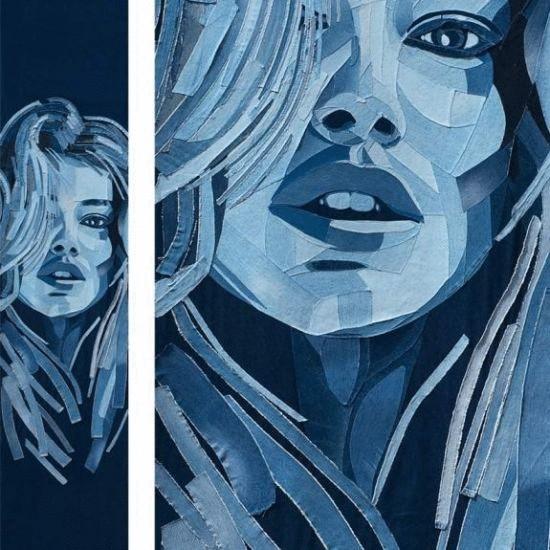 Not every thing can be worn to donate to charity — such clothes should be given a chance to rebirth as an alternative to landfill. Denimu proved that the old textile can be skillfully turned into works of art that will delight owners is true, a cozy mosaics.
The realization of this success came from a designer came after he was approached by the owners of the Museum James Dean – American stars of cinema.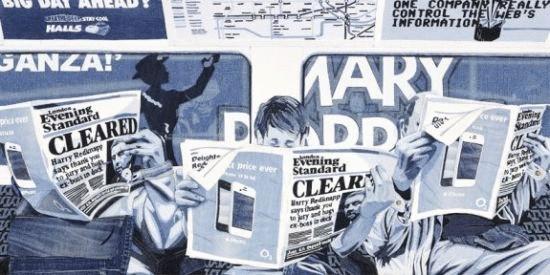 Appearing in jeans Lee Riders in the iconic 1955 film "rebel without a cause" (Rebel without A Cause), Dean became the ancestor of denim fashion all over the world. It is not surprising that Denimu asked to design a Museum in his trademark denim style.
Unusual paintings of Jan berry was a great success in Sweden, USA and Portugal. Today they can be found in private and public collections, as well as on the pages of international publications such as Elle, Playboy, Nylon, Seven Jeans, Metro International, Juxtapoz, Trend Hunter.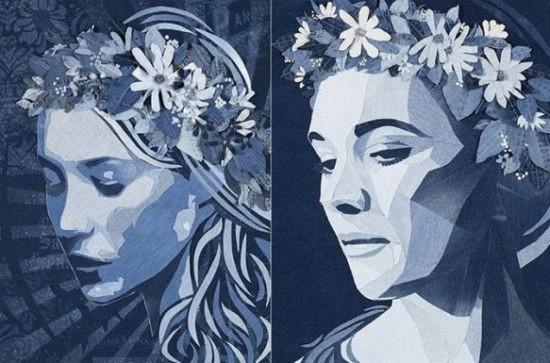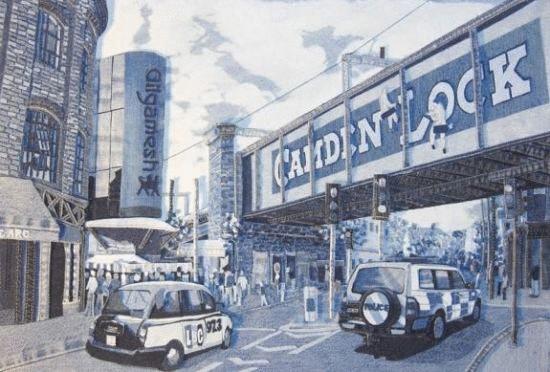 Source: /users/276